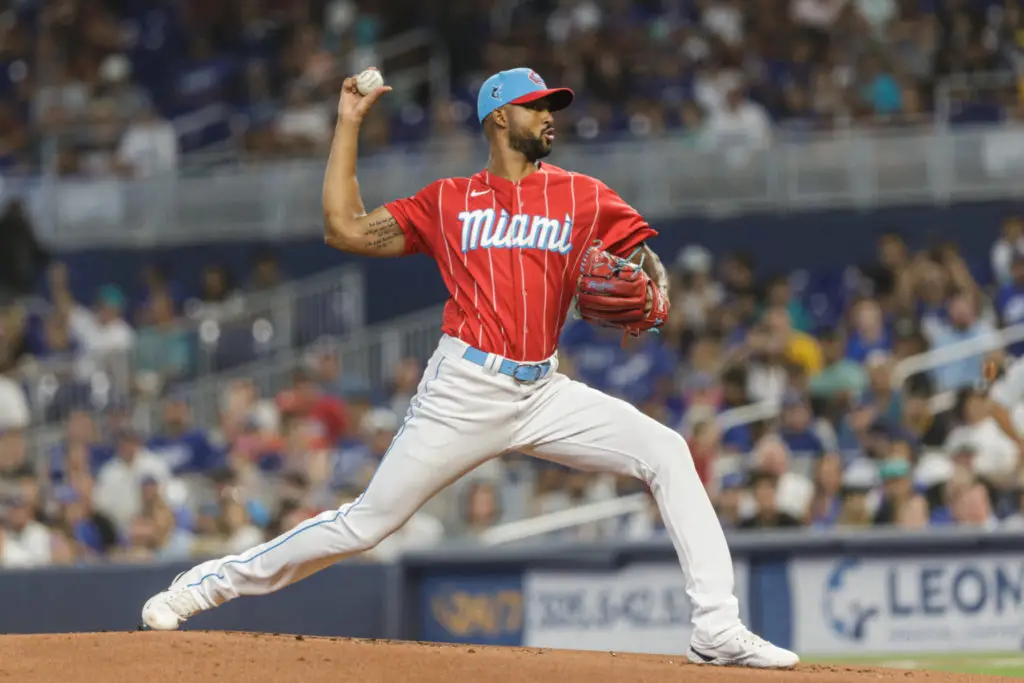 Marlins ace Sandy Alcantara deserves Cy Young
Sandy Alcantara could become first Dominican to win the NL Cy Young in 25 years
Sandy Alcantara shied away from discussing the Cy Young Award most of the season. The Miami Marlins' ace righthander would answer questions about the prestigious award. He refused to act as though he considered himself the favorite, though. 
Alcantara is one of the few folks who haven't declared the Marlins' 6-foot-5, 210-pounder the favorite to win the 2022 National League Cy Young Award tonight. That's not to say he isn't prepared to become the first Latin American to win the NL Cy Young in 25 years.
Alcantara, 27, and his wife Yorleny and son Yorlin will play host to a small gathering at their South Florida to watch the MLB Network announcement. He'll be joined by his father Confesor Alcantara, brother Rafelin and his longtime agent Adriel Reyes.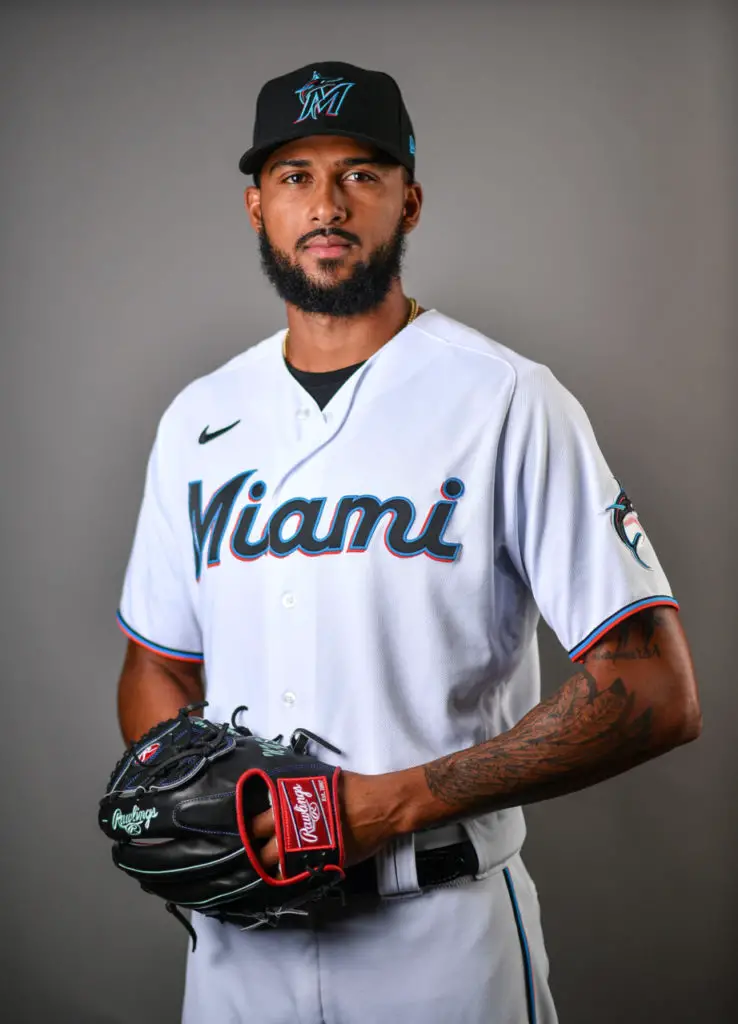 Marlins teammates Pablo Lopez, Miguel Rojas and Elieser Hernandez also have RSVP'd. Phenom Eury Perez, the ninth best prospect in baseball, will also be there with his mentor.
'A really humble guy'
"Sandy is a really humble guy," Reyes said. "A lot of people at the end of the season would ask him questions about potentially being the Cy Young winner. He would brush it off. In the last week of the season they kind of cracked him open. He's really excited. He thinks he deserves it."
Sandy Alcantara definitely deserves the NL Cy Young Award. He was 14-9 with a 2.28 ERA and 207 strikeouts in 228 ⅔ innings. He was the biggest workhorse in Major League Baseball this season, by a lot.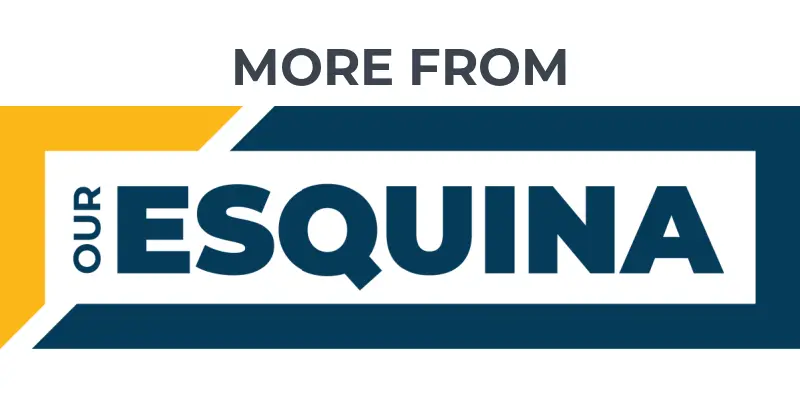 Cardinals manager Oliver Marmol deserves praise
Julio Rodriguez embraces AL Rookie of the Year award
Damien Martinez builds Frosh All America case
AL MVP favorite Aaron Judge and Shohei Ohtani were the only players with higher bWAR than Alcantara's 8.0 this year. Alcantara led all pitchers in pitcher's WAR. By comparison, AL Cy Young favorite Justin Verlander had a 5.9 bWAR, which was tied for the sixth best bWAR among pitchers. 
Dodgers lefthander Julio Urias (17-7, 2.25 ERA) and Braves lefthander Max Fried (14-7, 2.48 ERA) are the other two NL Cy Young finalists. Fried had 170 strikeouts over 185 ⅓ innings. Urias threw only 175 innings, striking out 166.
Old school workhorse
Sandy Alcantara had the fifth best ERA in the majors. The native of Azua, Dominican Republic, led the majors in innings pitched and complete games (six). He threw 23 2⁄3 more innings than Phillies righthander Aaron Nolan, who was second in innings pitched.
Alcantara also had twice as many complete games as the Astros' Framber Valdez, who finished second in complete games in the majors.
"He feels he's had one of the best seasons," Reyes said of Alcantara. "He's excited to bring that award back home to the Dominican and continue to throw his flag on his back and represent his country."
If he wins the Cy Young Award, he'll be the eighth native of Latin America to win the award and the third from the Dominican Republic. Cuban Mike Cuellar became the first native of Latin America to win a Cy Young in 1969 with the Baltimore Orioles.
Following Pedro Martinez
Pedro Martinez became the first Dominican Republic native to win a Cy Young Award in 1997 with the Montreal Expos. The Hall of Famer won two more Cy Youngs in the AL with the Red Sox in 1999 and 2000. Bartolo Colon became the second Dominican Cy Young winner in 2005.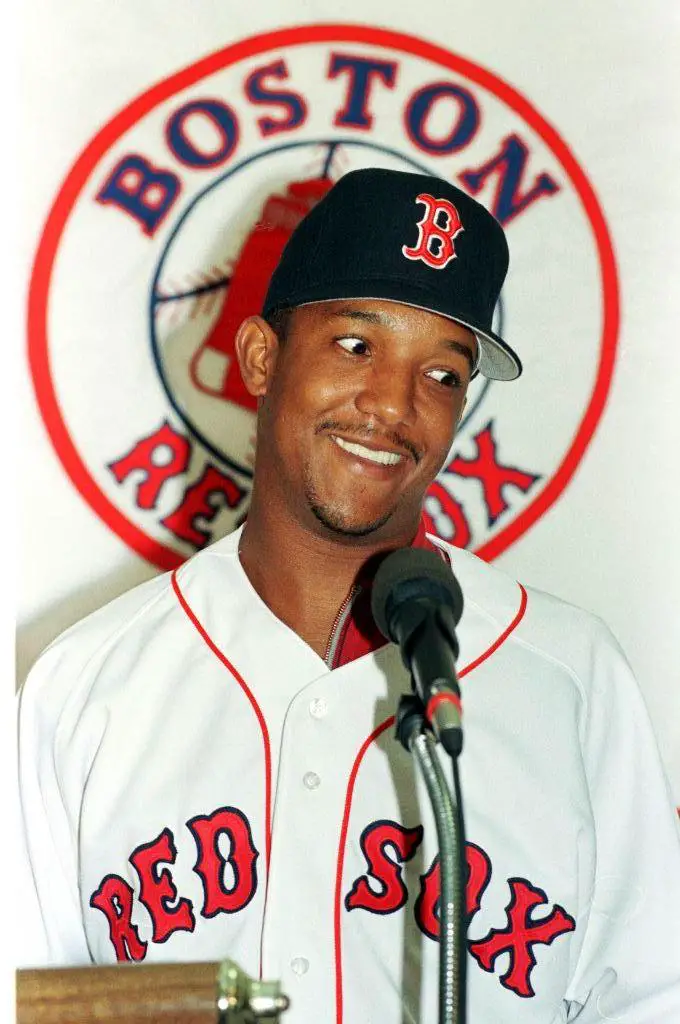 Although six AL Cy Young Awards have been won by Latin Americans since 1999, no Latin American has won the NL Cy Young since 1997. Moreover, no Latin American has won a Cy Young in either league since Venezuela's Felix Hernandez in 2010.
"It's going to be like a great opportunity for me, for my team, for my family, for my country because I'm here to represent my country and my family," Alcantara said earlier in the year. "Yeah, it's been a long time since a Latin guy won the Cy Young."
Get the Our Esquina Email Newsletter
By submitting your email, you are agreeing to receive additional communications and exclusive content from Our Esquina. You can unsubscribe at any time.