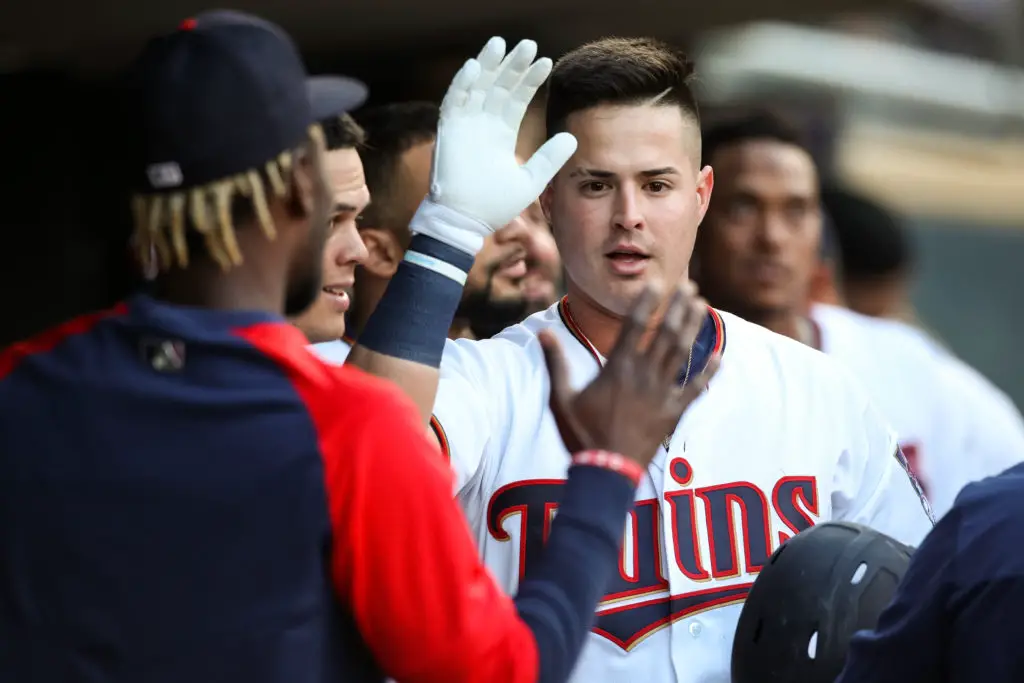 Jose Miranda honored by primo Lin-Manuel Miranda tweet
José Miranda makes name for himself at 'The Show'
Lin-Manuel Miranda couldn't wait to tell the whole world the news. His younger cousin, Jose Miranda was being called up to the big leagues to play for the Minnesota Twins.
Jose Miranda wasn't in the room where it happened on Broadway, but he definitely made it to 'The Show.'
"I got a cousin in the Major Leagues! Felicidades Primo! All the Mirandas are cheering," the 'In the Heights' and 'Hamilton' star boasted to his 3.6 million followers on Twitter. "Congratulations cousin!"
The Mirandas a have a good thing going. It's only a matter of time before Lin-Manuel Miranda finally wins the elusive EGOT – the achievement of winning an Emmy, Grammy, Oscar, and a Tony.
His cousin Jose Miranda is now a Major League Baseball player for the American League Central-leading Minnesota Twins.
Jose Miranda blushed when he was told about his cousin's tweet.
"It was great, you know, especially coming from him," he said. "He's good at everything he does and he's really famous. I mean, it's great seeing, and especially on Twitter just going out like that. Yeah, it was pretty cool when I saw it." 
Getting the Bittersweet Call
After Miguel Sanó suffered a meniscus tear on his knee while celebrating a walk-off win nearly a week earlier, the Twins placed the 28-year-old slugger on the injured list. Ultimately, that injury opened up a spot for Jose Miranda.
"He's a good player, and he's proven that for a little while now," Twins manager Rocco Baldelli told reporters last week.
Jose Miranda was drafted by the Twins in the second round of the 2016 MLB Draft. Then the 23-year-old from Manati, Puerto Rico, worked his way up through the minors, making a name for himself.
Last season, Miranda's years of hard work finally clicked. He was the Twins' Minor League Player of the Year after hitting .344 (184-for-535), .973 OPS, 30 home runs, and 94 RBIs in 127 games between Double-A Wichita and Triple-A St. Paul.
"Obviously, the fantastic year last year was impossible to miss," Baldelli said. "He's been getting hot as the weather has somewhat warmed up in St. Paul. I think he'll be able to give us everything we need right now, and I think he's ready right now."
Now, Miranda is sharing the diamond, and winning, with the likes of Carlos Correa and Byron Buxton.
"It feels great going out there and playing with all these guys, especially the way team has been playing right now," he said. "All the chemistry we got right now is pretty cool."
Get the Our Esquina Email Newsletter
By submitting your email, you are agreeing to receive additional communications and exclusive content from Our Esquina. You can unsubscribe at any time.