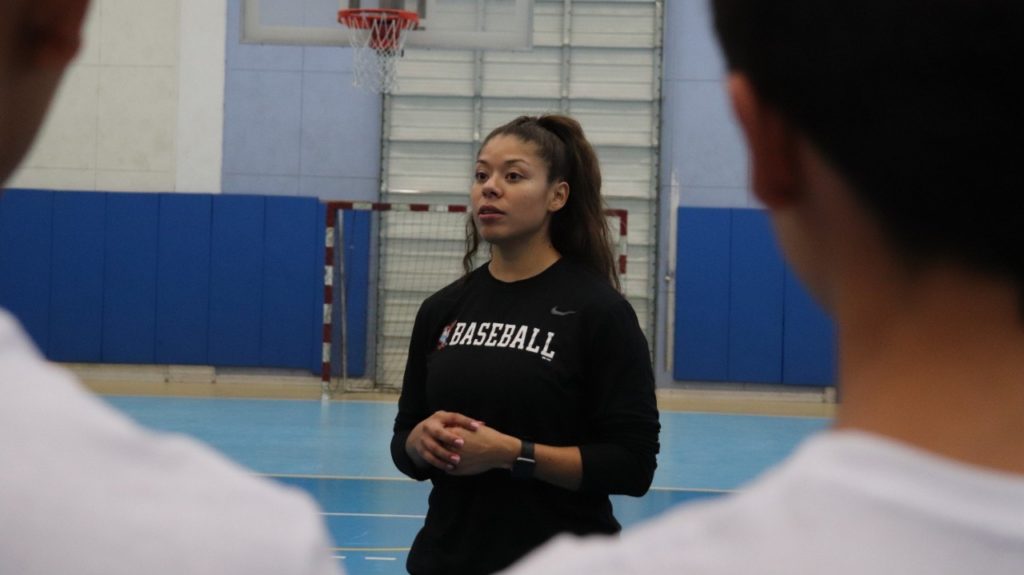 Warrior Spirit Evident in Latina Sports Panel
Latina in Sports panel was a riveting roundtable discussion.
On the left arm of the first Latina strength and conditioning coach for a Major League Baseball no organization you'll find the warrior spirit that oozes in Andrea Nuñez's personality. It's a tattoo of her mother Lourdes' first passport picture.
Nuñez added a warrior paint on Lourdes' face, which is a reminder of the perseverance and strength her mom has shown since taking that picture at 19 years old and immigrating to the United States from Mexico.
"A hundred percent it would be my mom," Nuñez said when asked to name the woman she'd like to honor Monday on International Women's Day. "Just from deciding to pick up her family to leave the country that she calls home and going to a country that doesn't particularly welcome you and giving you the freedom to not only be you but encourage you to be you and fight. …
"I have a tattoo of my mom on my arm. It was her first passport picture, when she was 19 years, and I gave her warrior paint because when I think of my mom I think of a warrior. She's just somebody that doesn't give up. She just doesn't."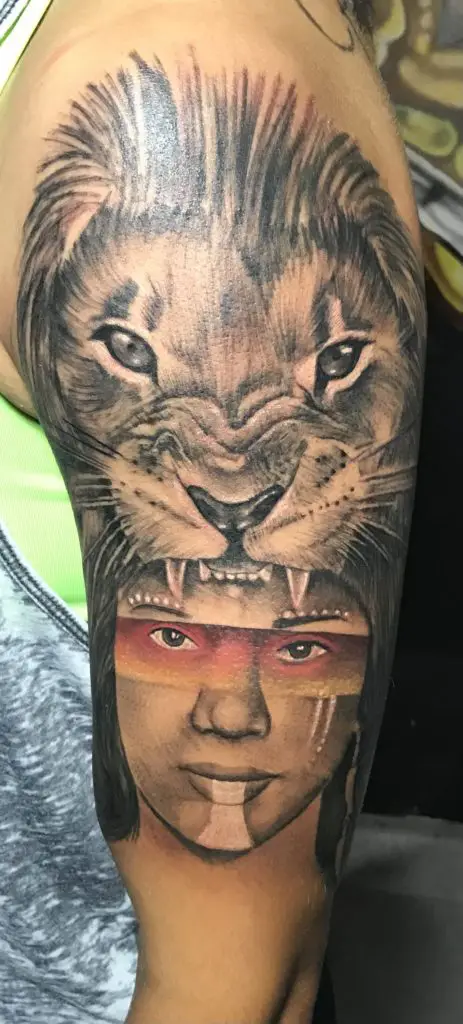 Nuñez, who serves as the San Francisco Giants' Strength and Conditioning Latin America Assistant Coordinator, honored her mom during Our Esquina's roundtable discussion on Latinas in Sports on Monday. 
She was joined on the panel by Karina Anglada, a senior producer and editor with the Golden State Warriors, Marisol Villagomez, a senior marketing manager with the Denver Broncos, Ilyanna Gutierrez, a media and broadcasting operations manager with the U.S. Soccer Federation; and moderator Yvonne Carrasco Chalmé, a senior director of baseball at Wasserman.
The women shared stories about their careers, gave advice and discussed common obstacles during a riveting conversation that lasted 15 minutes longer than the scheduled hour.
Anglada, a Chicago native, mentioned the strength she derives from her mother and two abuelas.
From Puerto Rico to Chicago
Anglada's mother Olga Figueroa moved to Chicago from Puerto Rico at an early age while knowing only one person in the Windy City. Her mother helped countless people in Chicago as a social worker for many years.
Anglada, who admired the resiliency her parental grandmother Maria Anglada showed as a single parent, also noted the inspirational story of how her abuela Lidya Figueroa decided to attend college at 70 years old. 
"To me," Anglada said, "that fearlessness, that ambition, no matter how old you are it stays with me to this day."
Gutierrez credits her mother 100 percent for her "go-getter mentality." Her mother Maria Socorro Gutierrez immigrated to the U.S. at an early age and then focused primarily on raising her children before going to cosmetology school and opening her own business.
"I can't give up because she's never shown that as an option," Gutierrez said. "As long as she's working I have to keep going too and past that. Definitely, all the sacrifices that she has made have totally contributed to the person that I am today."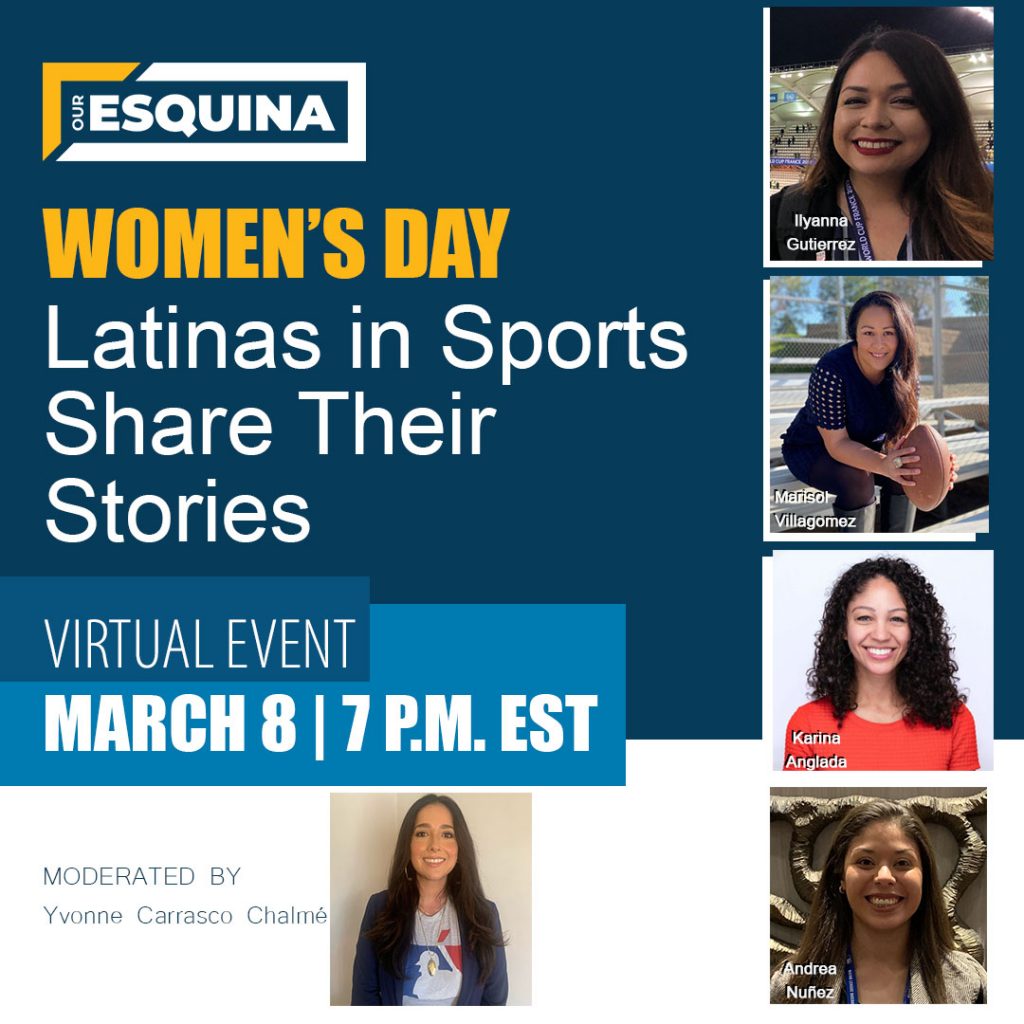 Villagomez of the Broncos noted that her mother Margarita's formal education ended after fourth grade. Her grandmothers Eusebia and Manuela didn't have formal educations, yet they've shown her the value of hard work.
"I always say I get my hustle and everything I get as a woman from my mom and my grandmothers," she says.
Carrasco Chalmé credits her mother Enriqueta Renée Carrasco, an immigrant from Ambato, Ecuador, with setting an example as a strong woman.
Get the Our Esquina Email Newsletter
By submitting your email, you are agreeing to receive additional communications and exclusive content from Our Esquina. You can unsubscribe at any time.