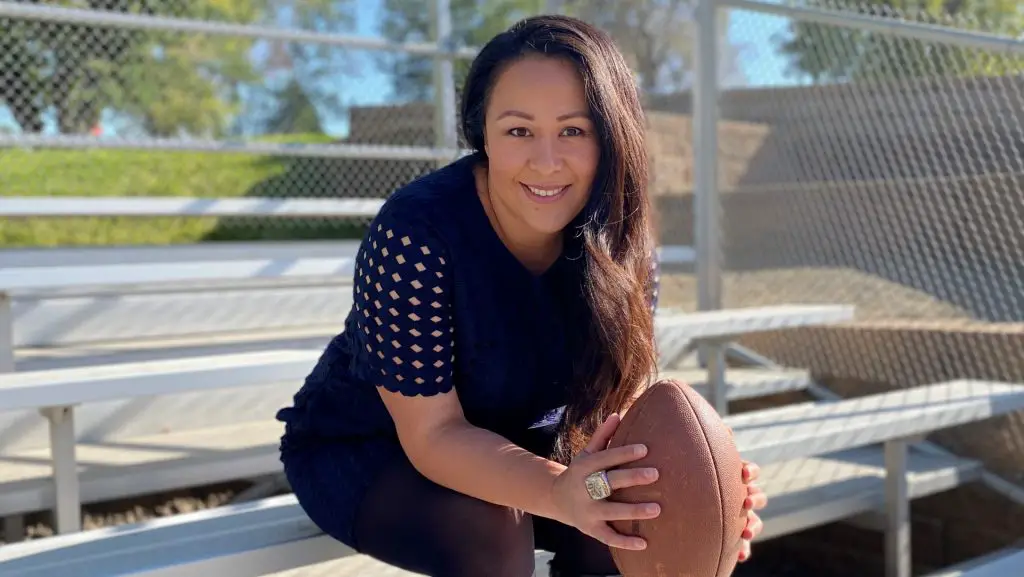 Latinas in Sports Discussion Set for Women's Day
Panelists to discuss key roles Latinas play in professional sports.
In honor of International Women's Day, Our Esquina will host a panel discussion on Latinas in sports to highlight contributions Latinas are making in professional sports. 
Yvonne Carrasco Chalmé, a senior director of baseball at Wasserman, will moderate the roundtable discussion virtually via Zoom at 7 p.m. EST on March 8.
She'll be joined by Karina Anglada, a senior producer and editor with the Golden State Warriors, Marisol Villagomez, a senior marketing manager with the Denver Broncos, and Ilyanna Gutierrez, a media and broadcasting operations manager with the U.S. Soccer Federation.
Register for the Our Esquina roundtable discussion here:
Andrea Nuñez, who was recently hired by the San Francisco Giants as the Strength & Conditioning Latin America assistant coordinator, will round out the diverse and talented panel.
"On the field and off, Latinas are making an impact in sports throughout the country," said Our Esquina founder Jose de Jesus Ortiz. "It's important to show girls the contributions that Latinas are making throughout the country, whether in baseball, football, soccer or basketball.
"As a father of three young Latina athletes and a husband to a woman who covered the NBA and NFL, I have a daily reminder of the contributions women make in sports."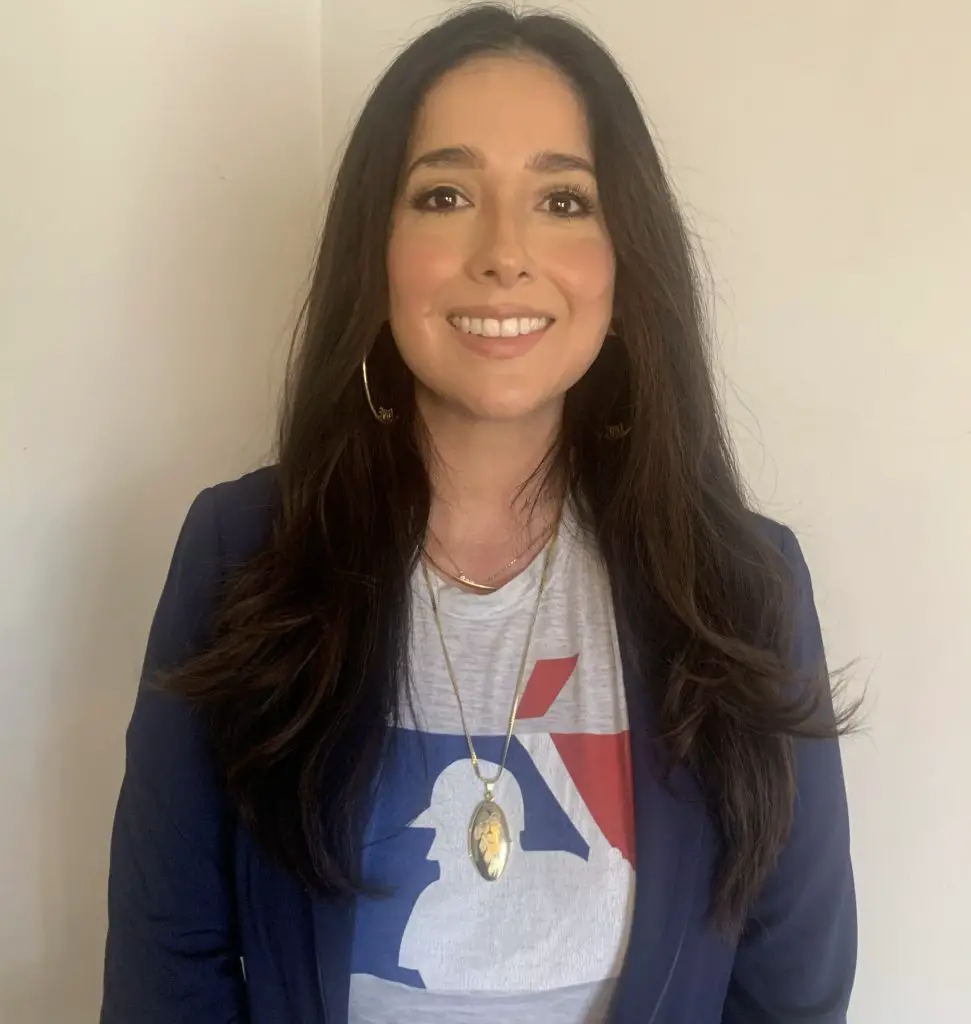 Carrasco Chalmé has spent 14 years in the baseball industry. She spent a decade with the Los Angeles Dodgers in media relations.
Now she advises players on off-the-field areas, directing strategy and executing programs for players in branding, marketing, partnerships, philanthropy, public relations and social media.
The former assistant director of public relations with the Dodgers also helped in media relations for three World Baseball Classic tournaments.
"I am thrilled to have this discussion and share the stories of these inspiring sports professionals, who are also Latinas," Carrasco said. "Latinas are pivotal to the sports industry, and we're honored to celebrate their contributions during Women's History Month and always.
"This is a conversation for all, and we hope you can join us."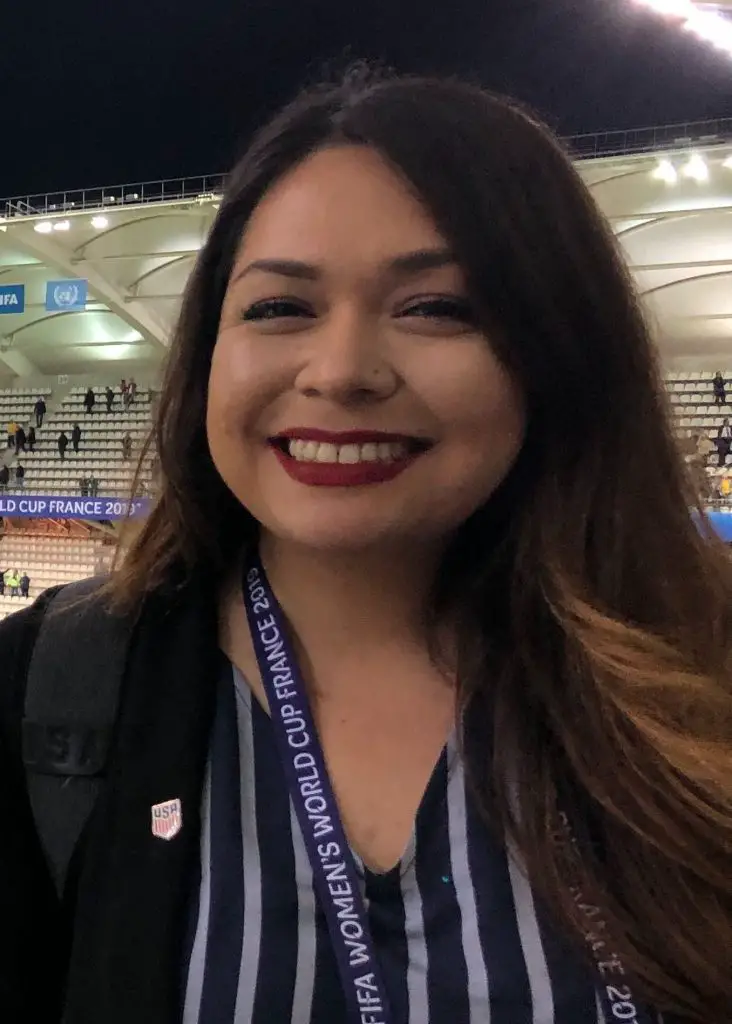 Gutierrez, a graduate of Cal State Dominguez Hills, is a lifelong soccer fan. She oversees media and broadcast operations for U.S. Soccer events, including matches for the men's and women's soccer teams.

She began her career close to her university's campus on the public relations team for former Major League Soccer franchise Chivas USA.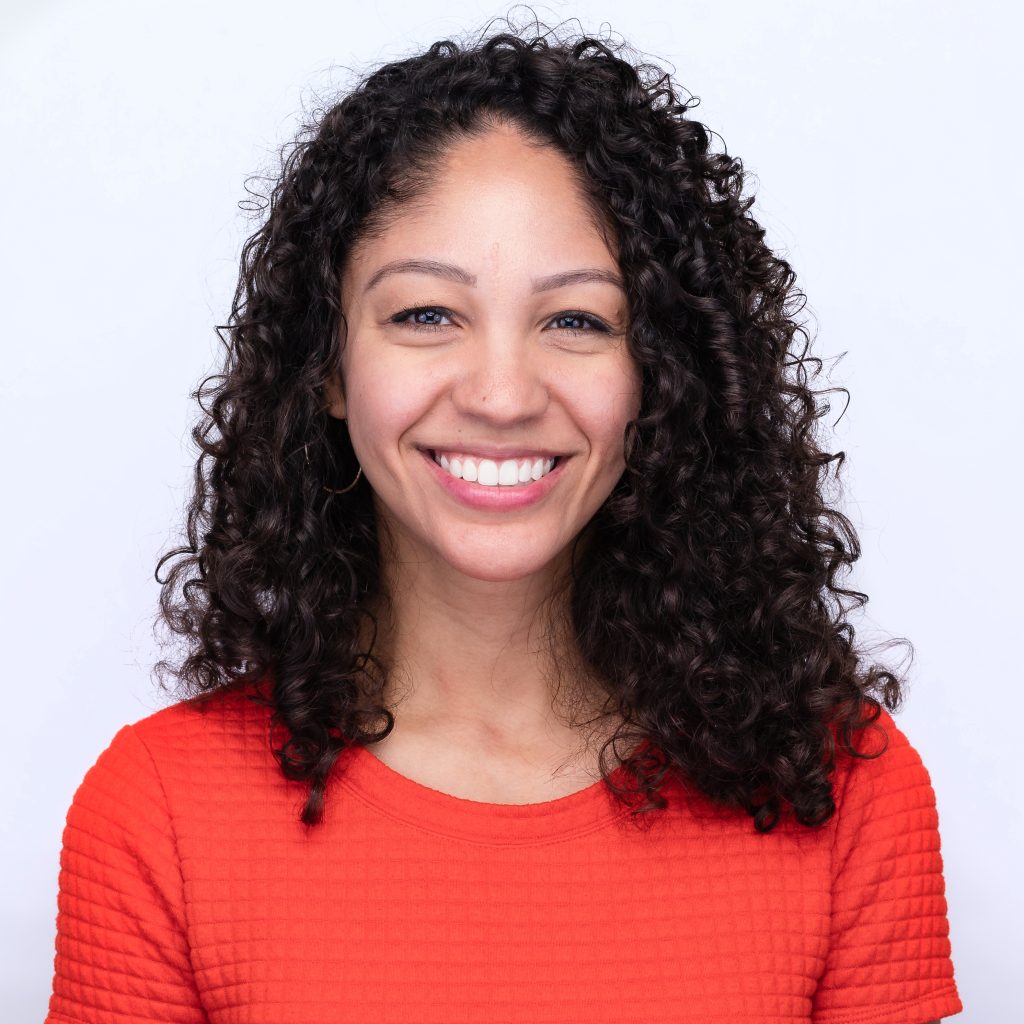 Anglada, a six-time regional Emmy award winner, oversees direction for "Warriors Ground," a monthly television show. 
She is proud to amplify the voices of women and people of color in her professional and personal life.

Anglada captures history
Anglada recently produced a video that became a viral sensation on Jan. 20, when President Joe Biden and Vice President Kalama Harris, a longtime Warriors fan, were sworn in.
Villagomez, an immigrant from Mexico, has spent more than 14-years in marketing roles in the National Football League and Major League Baseball.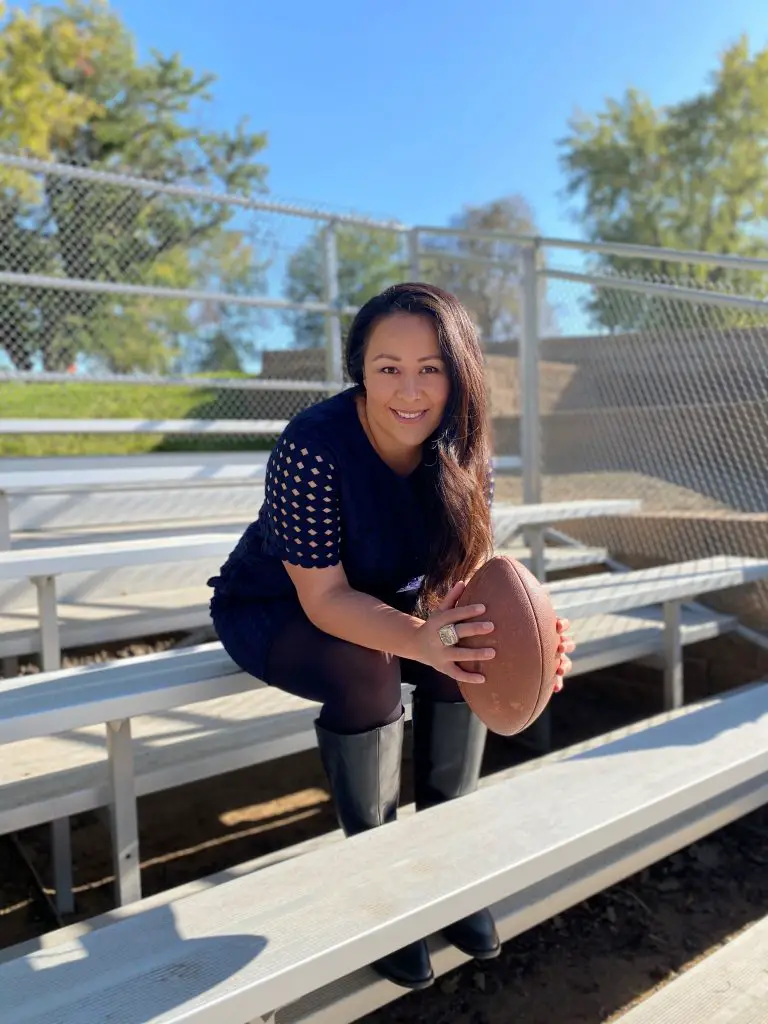 Before becoming marketing manager with the Broncos, she worked for seven years with the Colorado Rockies. Multicultural marketing has been a key part of Villagomez's job throughout her career. Now she is focused on international growth with the Broncos.
Villagomez credits sports for helping her get through one of the most challenging experiences of her childhood, acculturation.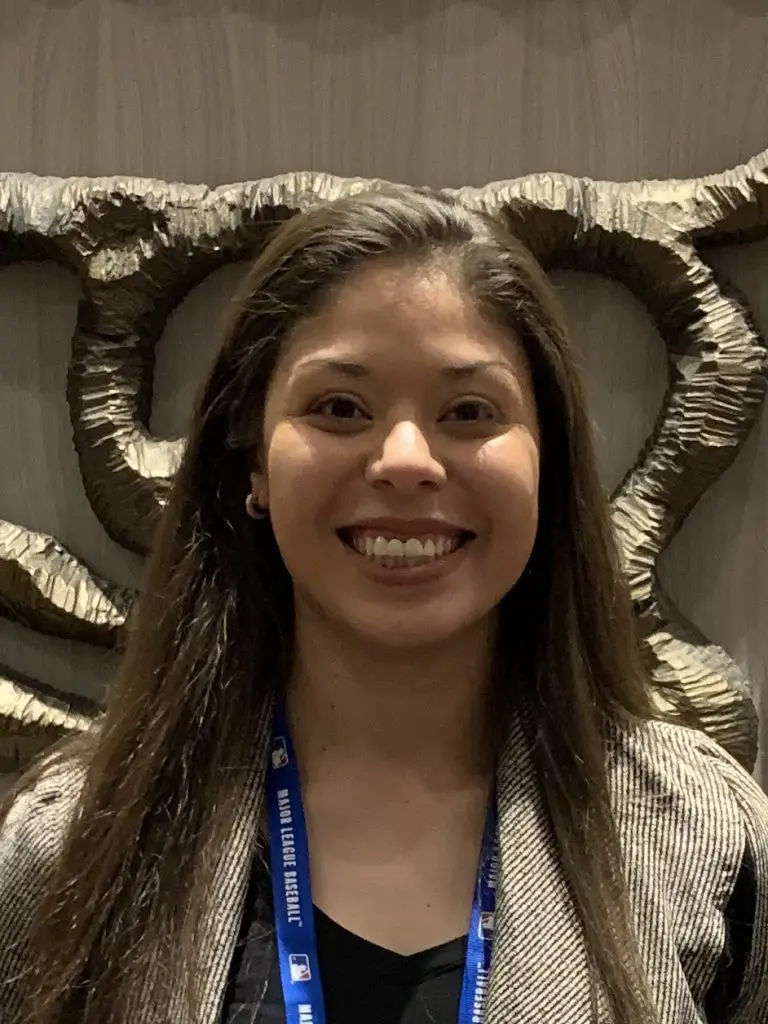 Nuñez, a native of El Paso, Texas, spent the first six years of her life living on the other side of the border in Ciudad Juarez.

She moved to Sunland Park, New Mexico, at six years old with her family. Her love of sports was evident at Santa Teresa High School, where she excelled in volleyball, basketball and track. 
She played Div. II volleyball at New Mexico Highlands University, earning RMAC Volleyball Academic All-Conference. She graduated cum laude with a B.A in Human Performance & Sport and a minor in Sport & Rec Management. 
Before joining the Giants recently, Nuñez spent the last two seasons with the Los Angeles Angels as a strength & conditioning coach. She was the PBSCCS AZL Strength and Condition Coach of the Year in 2019.
Get the Our Esquina Email Newsletter
By submitting your email, you are agreeing to receive additional communications and exclusive content from Our Esquina. You can unsubscribe at any time.