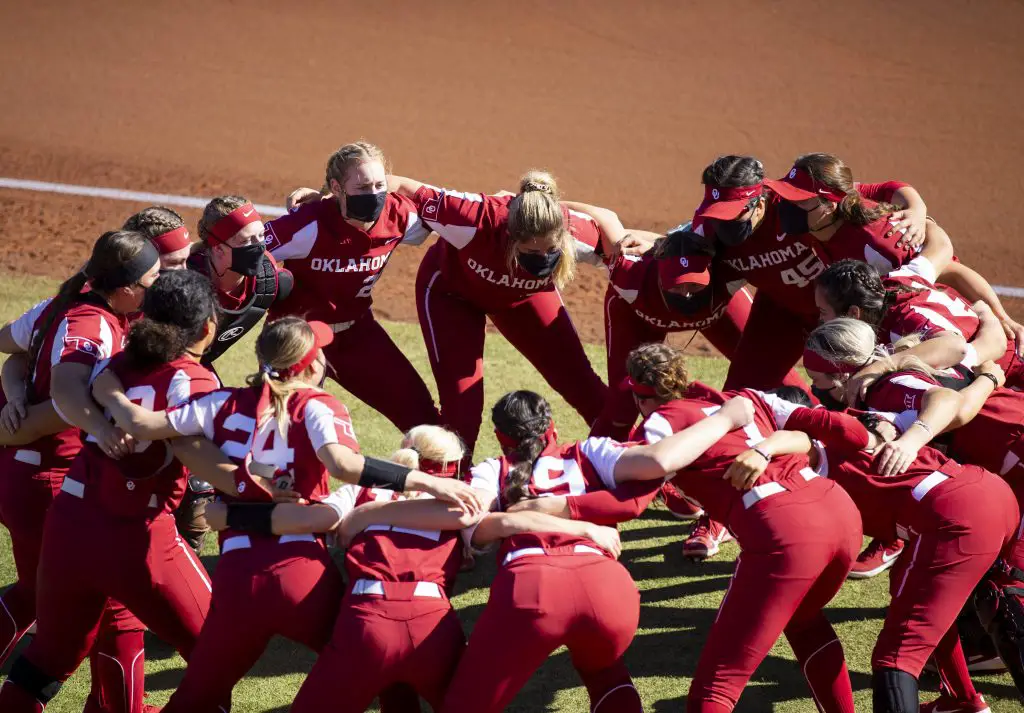 Que Onda: Latinas help set NCAA mark, celebrating Omar Minaya
Welcome to Que Onda, Our Esquina's twice-weekly, soon to be daily, all you need to know in Latino sports and culture today.
History set with Latina flair
The No. 4-ranked University of Oklahoma's women's softball team beat UTEP 29-0 on Thursday, hitting an NCAA record 13 home runs. Yes, you read that right. Thirteen home runs, and in just five innings of play. 
The Lady Sooners also tied the NCAA's record for most home runs in an inning with five homers in both the first and fourth innings. Had the game not been called due to mercy rules, there's no telling how many more would have been blasted. 
Nicole Mendes, a center fielder for Oklahoma, and also a member of the Mexican women's national softball team, collected five RBIs on two home runs. 
Meanwhile, All-American left-handed pitcher Giselle Juarez, who previously pitched for team Puerto Rico in international play, tossed three scoreless innings with six strikeouts on nine batters faced.  
KAT makes his comeback 
Karl-Anthony Towns, the Dominican-American center for the Minnesota Timberwolves, returned to the court on Wednesday for his first game since missing 13 straight after being diagnosed with COVID-19. 
Previously the coronavirus took seven members of Towns' family from him, including his mother Jacqueline Cruz-Towns. The 25-year-old has been vocal about the virus and taking the necessary steps to stay safe. 
In his return, Towns put up 18 points with 10 rebounds and three assists. 
While we are on the subject of basketball, we have a podcast dedicated to the sport. The Basketball Fiends, hosted by Jesus Acevedo Jr. and Alex Aguilera, gives you everything you need to know about the sport. 
Give it a listen here.
More Latinos Top MLB Network's Top 100
MLB Network is still going through its annual Top 100 players in baseball list and, surprise, there are more Latinos charting. 
When we last released Que Onda, 100-81 had just been revealed and now 80-41 are up. 
In this edition, 12 Latinos made the cut to go along with the nine previously named for a total of 21 Latinos with a little more than half the list revealed. 
Nelson Cruz now ranks as the highest among the group with his No. 42 ranking. Also of note, Eloy Jimenez jumps from No. 97 last year to No. 54 this season.  
The full list so far is available here with the rest of the picks being named next week on MLB Network. 
En Social 
Late Thursday night, Golden State Warriors forward Juan Toscano-Anderson found himself trending on Twitter after Bleacher Report erroneously referred to him as "Steph's teammate" in a clip highlighting the Mexican's early celebration following a three-point assist to Steph Curry.
The Oakland native and Marquette letterman was quick to correct Bleacher Report with Curry even coming to his aid. 
Anderson even had all of the Warriors' collective Twitter fanbase calling out the social media hub for failing to use his name. 
After a few years of playing overseas, Anderson made his way stateside to play for his hometown Warriors' G-League affiliate before earning a two-way contract in 2020. 
He was recently awarded the 2019-20 G-League Community Assist Award for his charitable work with students and families. 
His story is one of perseverance and inspiration. 
For more on Anderson, here's an incredible story by way of Marc J. Spears of  ESPN's The Undefeated. 
Our Gente
Los Angeles Times' Dodgers beat reporter Jorge Castillo recently spent time with Dodgers' pitcher Clayton Kershaw in his hometown of Dallas.
The insightful interview goes over a ton of topics that baseball fans will enjoy. 
En Historia 
On this day in 2002, Omar Minaya became baseball's first Latino general manager when he was named Vice President and General Manager of the Montreal Expos.
The 2001 Expos had gone through another losing season, finishing 68-94, dead last in the NL East. 
His appointment came just one day after Major League Baseball as a collective entity acquired the Expos from previous owner Jeffrey Loria. At the time, Minaya served as Senior Assistant GM for the New York Mets. 
Minaya was aggressive in his pursuit to make the Expos a contending organization. With limited resources on hand, he sought any possible avenue to turn the fledgling franchise into a winning one. 
In June of that same year, Minaya helped orchestrate one of the biggest trades of all-time when the Expos sent first baseman Lee Stevens along with prospects Cliff Lee, Grady Sizemore and Brandon Phillips for Bartolo Colon and Tim Drew. 
Minaya told the Associated Press that, "I hope it sends a message to our fans and players that we are trying to be competitive and trying to make the playoffs."
Colon was Cleveland's ace and had a 10-4 record with a 2.55 ERA in 16 starts to that point. He was everything Montreal needed to make a run at the postseason. 
"It's hard to see the best pitcher on your team go like that," Omar Vizquel was quoted saying. "We felt Bartolo was the next Bob Feller of the Cleveland Indians."
Colon would finish 10-4 down the stretch with a 3.31 ERA. Meanwhile, the Expos would miss the playoffs with its 83-79.
The next season Colon would be traded to Chicago and the prospects the Expos sent over would blossom into bonafide stars in the years to come.  
We're not here to analyze trades or free agent signings. No. We're here to celebrate, and on this day 19 years ago Minaya proved that it was possible. It was possible for a Latino to become a general manager, one of the highest ranking non-ownership positions in a front office, in a field traditionally dominated by caucasian Ivy League standouts. That if you paid your dues, made the right connections and worked your tail off that you too could become a general manager. 
He is the reason that whenever a GM position opens up, we hold our breath hoping to see a Latino take the helm for one of MLB's 30 clubs. Because we know it's possible. It's been done before, and we know it will happen again. 
Minaya recently spoke as one of our panelists during our inaugural "Latino Trailblazer round table discussion. He also sat down with our own Manuel Gomez for an interview on his career.
Get the Our Esquina Email Newsletter
By submitting your email, you are agreeing to receive additional communications and exclusive content from Our Esquina. You can unsubscribe at any time.