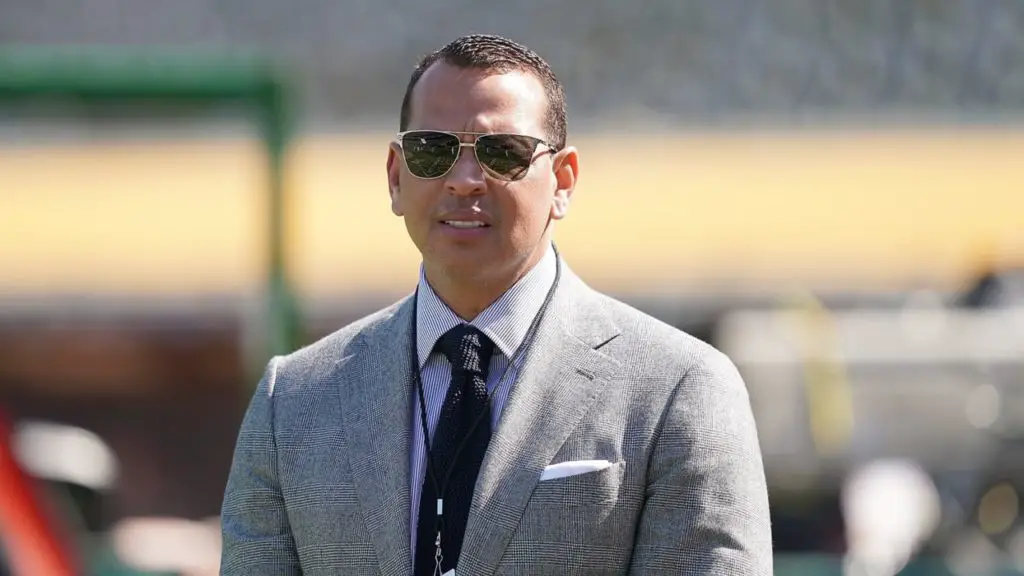 Sports Biz: From Alex Rodriguez to El Tri and beyond
Sports attorney Juan Lozano breaks down sports biz with a Latino lens.
This is the first installment of Our Esquina's weekly sports biz column. 
I'm honored to be involved with Our Esquina. I'm inspired by the passion the group has sports, specifically, the focus on our people in and around sports. 
Let's get started on the business of sports, con sabor más bien Latino.
A-Rod Owner
Felicidades A-Rod! After having fallen short of purchasing the Mets, Alex Rodriguez along with Marc Lore, a former Wal- Mart ecommerce CEO purchased the Minnesota Timberwolves.  Rodriguez and Lore each own 50% of the team. A part of the story that hasn't received much discussion is that both partners are still in their 40s. 
One of Lore's first entrepreneurial endeavors was The Pit, an early e-commerce alternative to eBay for sports card collectors. 
A handover of the team from current owner Glen Taylor won't take place until 2023. 
Telemundo
Spanish-language sports fans have more choices now than just fútbol. They now have fútbol americano, football. 
Earlier this week, Telemundo Deportes announced their 2021 NFL broadcast schedule which includes 22 NFL games on Universo, including the entire Sunday Night Football broadcast, including the Super Bowl. 
Sports biz angle for Mexican National Team/ Canelo/ Nashville
Speaking of fútbol, Mexico will play Panama on June 30 in Nashville in a #MEXTOUR friendly. 
We hope "El Tri" invites Mexican boxing champion Saul "Canelo" Alvarez to the match in Nashville. That's the hometown of his next anticipated opponent, IBF super middleweight champion Caleb Plant.  If a deal is done by June 30, it would be great to see a fight announcement or promotion in Nashville in the days leading up to the game. 
We think it's a good idea for the MexTour.
Stanford Wrestling   
On Tuesday, Stanford announced the reinstatement of 11 sports that were previously scheduled for elimination. Among them was Stanford wrestling. 
After Stanford athletics director Bernard Muir announced the cutting of 11 sports, Stanford wrestling supporters rallied. They made a significant push on social media to save wrestling as a varsity sport. We have to think their voices contributed to this change. 
Stanford wrestling has provided opportunities for a number of talented Latino wrestlers. 
One of the best stories you probably never heard of in college sports is that of sophomore standout Real Woods of Albuquerque.
Woods' journey to Palo Alto was made possible by wrestling coach Israel "Izzy" Martinez, who helped Woods leave a challenging background to the Chicago suburbs during high school. 
Check out the video of the story of Woods and Martinez. 
And while what is old is new again, we look at:
Miami Heat and Marlins jerseys 
Sadly, this is the last season that we will have the privilege of seeing the Miami Heat's Miami Vice-inspired jerseys. 
These wildly popular jerseys that capture the colors of the logo of the long-running NBC show will be replaced in 2022. 
We aren't sure what these new jerseys look like, but an occasional return to the past would be nice. I've always thought the originals were fire. I'm sure former Heat ballboy and talented comic artist Bernard Chang would agree. 
Who was responsible for the Vice jerseys? It was Latina Jennifer Alvarez, the Heat's vice president of creative & digital marketing.
Let's move from Downtown Miami/ Bayfront to Little Havana. The Marlins, who have the same hot blue and pink Vice-inspired colors, introduced a jersey that recognizes the Havana Sugar Kings, a former Washington Senators Class AAA affiliate. While the Sugar Kings never called Miami home, it's a tip of cap to the large Cuban community in the capital of Latin America. 
B.U.M. Equipment
Courtesy of the late Johnny Tapia's wife, Teresa Tapia, via Roberto José Andrade Franco, a must- follow on Twitter, Teresa explains how it was Oscar de la Hoya's idea to have Johnny introduced into the ring as "Mi Vida Loca." 
De la Hoya got Tapia's nickname onto B.U.M Equipment trunks, a brand we erroneously believed no longer existed. The Golden Boy once endorsed that gear. 
De la Hoya helped hook Tapia up with an endorsement deal. This probably would not happen now as there aren't many endorsement opportunities for boxers. 
We believe that sports biz trend will change soon with boxing gaining in popularity with Millennials and members of Generation Z.  That's our bold prediction for this week's column. 
If you are caught up on the must-watch Luis Miguel Netflix miniseries, check out the HBO Sports documentary "Tapia". It is a must-watch for fans of Tapia and boxing. 
That's it. Thanks for reading. Spread the word!
Get the Our Esquina Email Newsletter
By submitting your email, you are agreeing to receive additional communications and exclusive content from Our Esquina. You can unsubscribe at any time.