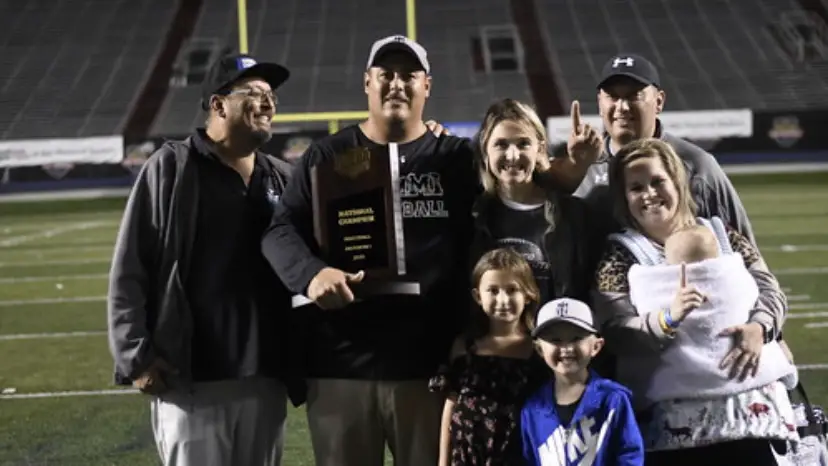 Robert Rodriguez recalls late mom after JC national title
NMMI coach lost mom and friend to COVID this year
Lorrene Rodriguez was immensely proud of her sons, Robert and Jourdan. She and her husband never missed one of their football games. Home or away, you could count on Lorrene and Raul to be in attendance to support their boys.
Lorrene's devotion never waned. It merely blossomed as her boys transitioned into coaching roles at various New Mexico high schools and colleges. She surely would have been the proudest, loudest, happiest supporter of the New Mexico Military Institute.
She would have loved the police escort that awaited NMMI after the team bus crossed back into New Mexico after winning the National Junior College Athletic Association national football title. Lorrene surely would have been part of the caravan of folks who traveled to Arkansas to watch the Broncos beat Iowa Western Community College 31-13.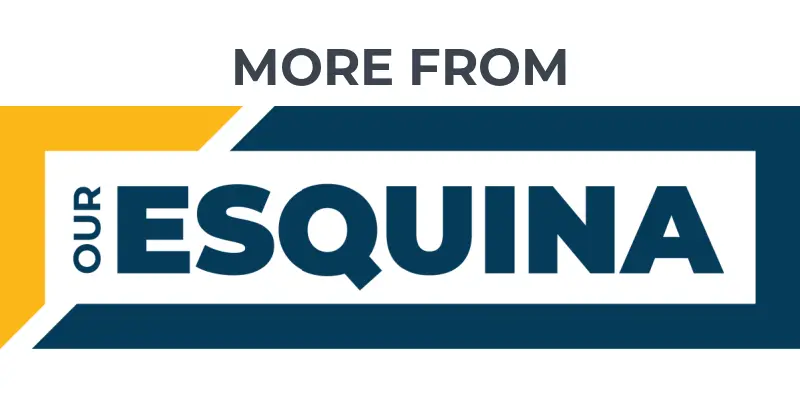 Garret Rangel takes talent, leadership to Oklahoma State
Latino football stars sign on national signing day
Robert thought of his mom as he celebrated that title in Little Rock, Ark..  As the run game coordinator and offensive line coach, Robert Rodriguez played a crucial role in securing the first national junior college title for the school that counts Pro Football Hall of Famer Roger Staubach as an alum. 
First birthday without mom
NMMI won the national junior college championship a day after Robert's 34th birthday, his first birthday without his mother.  Lorrene Rodriguez died on Aug. 25, a week before the first game of the 2021 season.
She died after a 2 ½ week fight against COVID-19 in Las Cruces, N.M., the town where she once cheered for her boys when they played for New Mexico State. The Rodriguez family was not able to see her and say goodbye after she was admitted to the hospital three hours away from her boys.
Lorrene Rodriguez was a champion of her children's endeavors. She was vital to Robert and Jourdan's love and participation in football. She was also a loving grandmother. 
Robert's seven-year old daughter, Morrene, misses her grandmother. Her anger has been replaced by sadness and positive memories of her grandmother. 
Robert was still mourning his mother when his dear friend Bryce Madrid died of COVID prior to NMMI's conference championship game against Tyler Junior College on Nov. 20.
Robert Rodriguez coped with another loss in November
Robert Rodriguez and Madrid attended New Mexico State at the same time. Madrid would attend games, tailgate and cheer on the Aggies when he was a student. He especially loved cheering for his pals, the Rodriguez brothers. 
The Rodriguez and Madrid families became close friends. They mourned together when Lorrene Rodriguez died. Bryce's father Victor and Raul Rodriguez were close friends, just as their boys were close. So it was a cruel blow when Victor Madrid succumbed to Covid on Sept. 23, less than a month after Lorrene died.
In a year of so much devastating loss, football served as a refuge. It helped numb the pain or at least distract Robert and his brother from their mourning. NMMI rallied around Robert Rodriguez this year. 
The entire coaching staff attended Lorrene's funeral. Raul attended most of Robert and Jourdan's games this fall. He also attended the occasional out-of-town collegiate and professional football games. 
Robert Rodriguez viewed the adversity of the season as motivation for achievement. His mother became the answer to the question of "why" he puts in the effort for what he does.
Robert Rodriguez is a quiet, humble man, yet he displays intense pride when talking about his family's achievements this year on the football field. His brother's high school football team reached the New Mexico state championship. He's proud of the NMMI athletes who earned scholarship offers from four-year institutions. 
A proud advocate of NMMI players
Robert Rodriguez is quick to promote all the players in the program, not just the more heralded players. He's proud of Tyrone Webber, a left tackle from St. Catharines, Ontario, Canada, who earned conference MVP. He's already committed to Oklahoma State.
Rodriguez sounds just as proud when he talks about other overlooked players who are deserving of opportunities. Many of the players Rodriguez mentions are ones who remind him of himself. They were overlooked, but tenacious and just in need of an opportunity. Luckily, they have someone like Coach Rodriguez in their corner.  
In one season, Rodriguez has had enough personal loss and difficult times for a lifetime. The national championship was a great way to finish off the 2021 campaign.
The hope is that 2022 will be better off the field. Lorrene taught her boys to persevere. That's exactly what they've done since Covid took her from the family. 
We know that whatever challenges come Robert Rodriguez's family's way, they will most assuredly persevere. That's who they are. Lorrene made sure they were tough and kind people from a similarly tough and united town. Now, Robert is even a national champion, and he knows his mom would have been so proud.
Get the Our Esquina Email Newsletter
By submitting your email, you are agreeing to receive additional communications and exclusive content from Our Esquina. You can unsubscribe at any time.