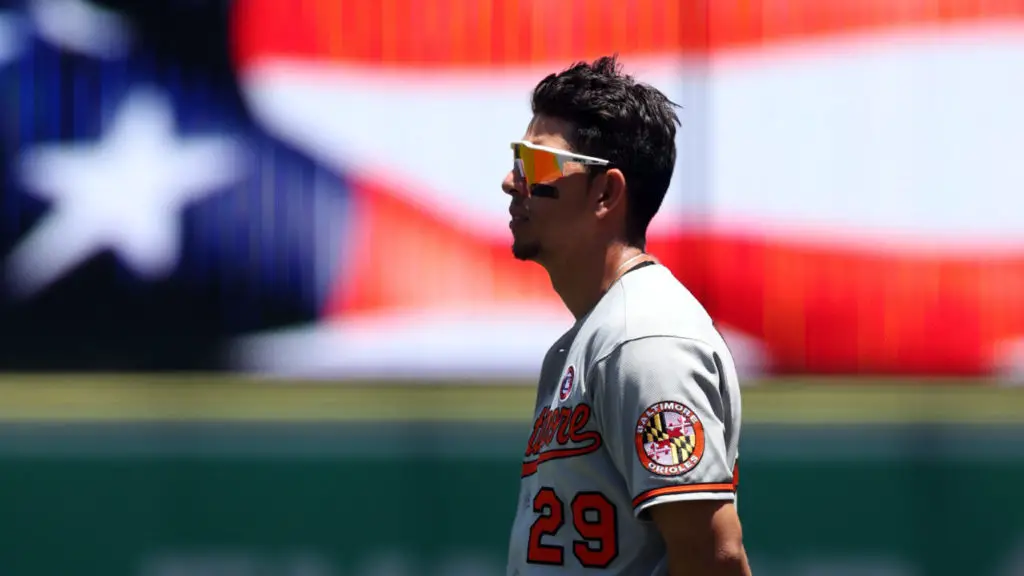 Orioles rookie Ramón Urias realizing his dreams
Baltimore Orioles rookie Ramón Urias isn't the only MLB player from Magdalena de Kino, México.
Ramón Urias has made the best of the opportunities the Baltimore Orioles have given him this season. In 36 games, he's hitting .284 with a decent .805 OPS, leaving some wondering if he can stay on the team permanently.
"The best I can do is work hard and keep getting better every day," the infielder from Magdalena de Kino, Mexico said. "Obviously, if it works out that way, I will be prepared for that."
His most recent stint with the O's came when the team's starting shortstop Freddy Galvis suffered a quadriceps injury on Jun 26. Since sliding into the starting role, Urias has been on an absolute tear.
In 49 plate appearances, he has 15 hits, is featuring a .333 batting average and a .921 OPS. Over the same 12-game span he has six multi-hit games. He also doubled his season's home run total from two to four.
Is Ramón Urias a permanent solution for the Orioles?
Still, Urias remains humble and won't declare that he's here to stay.
"I've played only a little," he said about the potential of becoming the team's permanent shortstop. "It's only been 10 days, and it's a long season."
The truth is, Urias has been hot for much longer than just "10 days." After a slow first 20 games, Urias is hitting .382 with a .443 on-base percentage and a .600 slugging.
It's only natural the people would begin considering a permanent starting role for him.
Even Orioles manager Brandon Hyde can't help but be impressed with the 27-year-old. How could he not when he has been a solid replacement for a 10-year veteran like Galvis.
"He's played well," Hyde says of Urias. "He's solid defensively at short, doing a nice job making the routine play, and taking some good at-bats."
Magdalena de Kino, México
Magdalena de Kino is a town with a population of approximately 30,000. Located in Northern Mexico, this town is about an hour from the United States border. 
It seems unlikely that multiple MLB players have hailed from this place. The odds are even smaller that two kids from the same household would reach the majors.
But Ramón Urias's brother Luis is also currently in the big leagues. He's been a mainstay for the Milwaukee Brewers going on three seasons now.
"It's very special to share the big leagues with my brother," Ramón Urias said. "I am always proud of what he achieves. We have a very good relationship. We are close and happy to have that blessing."
The Urias brothers were inspired by another player from Magdalena, Sergio "Kaliman" Robles. Robles played in three MLB seasons in the 1970s. He continues to actively develop professional players.
"They have a lot of influence," Ramón Urias says of community and Robles. "In my (and my brother's) case, we have met people like them in Magdalena, who have instilled the sport in all of us and we are happy that they are in our lives."
When Ramón and Luis Urias take the field, they do it with pride. They embrace the chance to represent their beloved community.
"I am always proud of my people," Ramón Urias said. "I'm always trying to represent the name of my town the best I can, representing it with great pride."
Get the Our Esquina Email Newsletter
By submitting your email, you are agreeing to receive additional communications and exclusive content from Our Esquina. You can unsubscribe at any time.