Olympic snub hits Team Mexico hero Matt Clark
Matt Clark contemplates future after Olympic dreams end
Matt Clark scanned the Mexican baseball team's Olympic roster late Friday night hoping his wait was finally over. As the slugger searched for his name, frustration washed over him. 
Clark was the Most Valuable Player of the game that helped Mexico qualify for the Tokyo Games. His home run in 2019 against the United States helped Mexico qualify to the Olympics in baseball for the first time. Yet, it wasn't enough. He was left off Mexico's Olympic roster. 
"It's been basically two years of waiting for this one moment," said Clark, who is currently playing with Bravos of Leon of the Mexican League. "And for it to not happen is terrible. Every kid who has ever watched the Olympics has wanted to be in the Games. 
"Having the opportunity and (then) waiting for two years to have someone say no, is terrible."
The native of West Covina, Calif., hit a game-tying home run in the bottom of the ninth inning during the 2019 World Baseball Softball Confederation Tournament's bronze medal game against the U.S. His home run was key to earning Mexico a spot at the 2020 Tokyo Games. 
Clark spent a month away from his wife while helping Mexico qualify for the Olympics in November 2019. He joined team Mexico in Guadalajara for the first round of that WBSC Premier 12 Tournament.
Then he and Team Mexico traveled to Japan, where they claimed their ticket to the Tokyo Games with a 3-2 victory over the U.S. at Chiba's ZOZO Marine Stadium.
Matt Clark hit historic homer
The blast was arguably the biggest international home run in Mexican baseball's modest history. It was also one of the greatest moments of a career Clark hoped would ultimately include a trip to the Olympics. 
"It has to be No. 1 in my career because of what I thought it was going to lead to," he said of the homer against the U.S. "You know, go to the Olympics."
Clark's bronze medal and the Team Mexico jersey from the Premier 12 Tournament hangs at his Houston home. Clark hoped to add an Olympic medal to that collection, though.
The Tokyo Games were the driving factor for almost in every decision Clark made the last two years. He and his wife Julia Morales, an acclaimed sideline reporter for the Houston Astros, had a baby daughter last September. 
Clark, 34, considered retiring to remain home with his family to help his wife take care of their baby Valerie. 
"It was hard to leave this year," he said. "Being home all last year with the baby made me want to stay even more. But with the Olympics on the line I figured I have to go."
Clark ultimately returned to play for the Sultanes of Monterrey this season. He has hit .385 with seven home runs and 19 RBIs since he went to Bravos.
Clark, who hit three home runs during his brief stint with the Brewers in 2014, started playing in Mexico in 2017 after spending the 2016 season in Japan.
Mexican roots
Though Clark is originally from California, his maternal grandmother Helen Roybal Silva is from Mexico. Representing Mexico was always personal for him. 
"Getting to be a part of the culture even though I technically wasn't born here was really a great thing," Clark said via phone from Mexico. "My family being from Mexico just makes it a whole lot better."
Clark was a 12th-round draft pick out of LSU in 2008. He spent nine years playing in the United States, mostly in the minors. The slugger has been primarily a first baseman and outfielder in Mexico.
In many ways, he identified with Mexico baseball's international history.
Becoming part of Mexican heritage
"Mexico has always been the little brother to the U.S. to everybody in the U.S., but it's not that way," he said. "You become a part of the culture and think you at least have something to prove.
'And that's basically the story of my career. I've always had to prove myself time and time again. This culture kind of fits my personality. And it's good to come and be here and learn and really become part of Mexican heritage."
Moreover, he has played really well recently – especially at the plate. His recent hot streak was one reason why he was optimistic after his game ended Friday night. Then, he caught a glimpse of the Olympic roster on Friday night.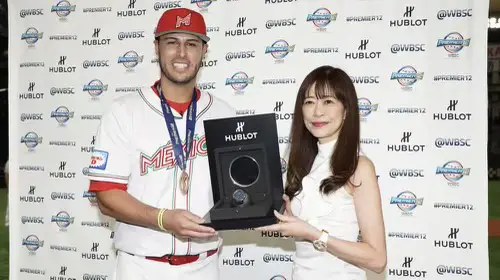 "They said they were going to take the hottest players, so I thought I had played myself back in after a slow start," Clark said.
Clark hasn't decided whether or not he will watch baseball during the Olympics. He has played with several of the guys who were picked for the team, and he hopes they do well. While he has no hard feelings with anyone on the team, watching them this year may be too difficult.
The Olympic snub may also prompt him to reevaluate his career. He is still unsure about what is ahead for him.
"We'll see if I continue to play or if I retire," Clark said. "I was hoping to win a medal and ride off into the sunset."
Get the Our Esquina Email Newsletter
By submitting your email, you are agreeing to receive additional communications and exclusive content from Our Esquina. You can unsubscribe at any time.