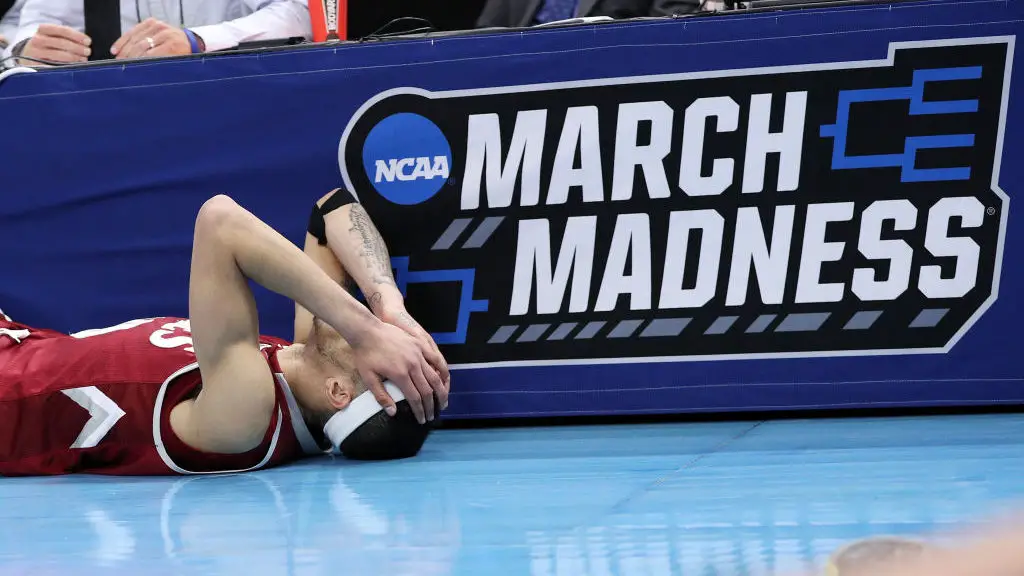 New Mexico State wrong to use fed aid for athletics deficit
Juan Lozano says New Mexico State is tone deaf, and MLB has a chance to amplify its music selection
I'm going into this week's column like Fernando Vargas in 2000 against Ike Quartey, with "No Me Se Rajar" blaring, no smiles, and throwing punches.. Let's get to it, beginning with the tone deaf folks running New Mexico State's athletic department.
Tonedeaf-itis
Certainly, I love sports. But there comes a point when some decisions make you shudder. 
Take for example, the actions taken at New Mexico State University, located in Las Cruces, New Mexico. 
This FBS football independent used federal aid to pay off an athletic deficit.  Let that sink in for a bit.  This is a state that is ranked 50th in education by U.S. News and World Report and federal funds are being used to pay an athletic budget deficit. 
Good news: You're in the Top 50. 
Bad news: You're 50th out of 50. 
Let's put aside the optics of the spending of federal funds on college athletics. Rather let's examine the viability of athletics at New Mexico State and other similarly situated schools. 
Begin with the knowledge that in college, you don't have to pay the labor. Sure you have to pay Steve in marketing, but no one is there to see him "Market." You don't have to pay the players.  That alone makes this an amazing business model for New Mexico State and every other DI college.
New Mexico State already catches a break with free labor
Let me state, rather, scream that: "YOU DON'T HAVE TO PAY THE LABOR". 
Couple that with the fact that New Mexico State, like many other institutions, has most of their budget subsidized (62% of subsidized by student fees and state and institutional  assistance). Yet they still operate at a deficit. And they don't have to pay the players!
But what does NMSU do when football is canceled in 2020 and the players they aren't paying can't help the department solve their deficit issues? Call in the feds.
And yet, a school and athletic department like this thinks they can help athletes make money by using their name and likeness? Stop the insanity!. 
They can't make a buck themselves. They're allergic to money. 
Unsolicited idea of the week: Walk-up music playlists
Nearly every Major League Baseball player, whether a hitter or pitcher, has personal walk-up music. This would be an opportunity for MLB or individual teams to make an updated playlist available for view and immediate download at the stadium. 
Some teams already put the players' songs on the big screen so everyone can know what song they're hearing. For instance, San Diego's Petco Park big board tells fans the name of the song as well as the artist each time Fernando Tatis Jr. and his teammates are up.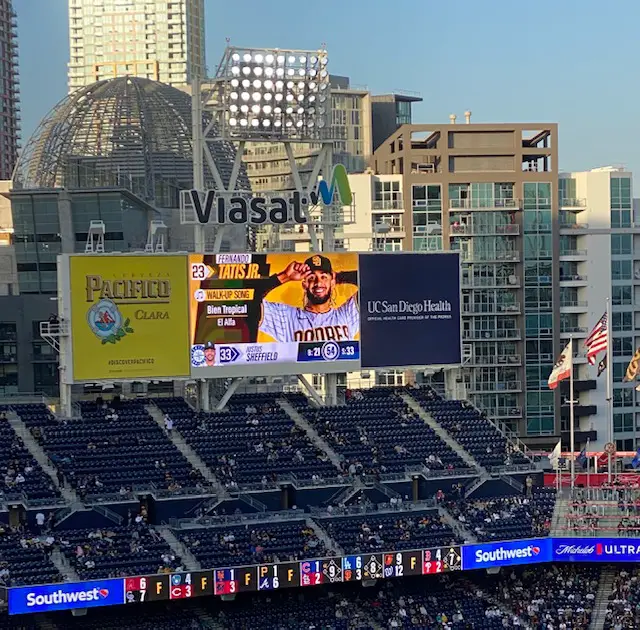 I've discovered some new music at the ballpark – looking at you Myke Towers. I'm not the only one, judging by observing fans dance to the different music. Look, let's just say that Noah Syndegaard isn't the only non-Latino who enjoys Latin music at the ballpark. 
If the team doesn't place the name of the song and artists, an interested fan may use Shazam. Otherwise, they can see if MLB has updated the list of players' musical selections. This would be a  good solution, but the issue is that the list isn't comprehensive or current. 
 Instead, I've got to take a bad photo of the scoreboard and wait to get home to see if I can remember to add a song to Amazon Music. MLB and teams aren't making full use of the musical selections. Neither are the artists. 
It would be easy to pair artists with peloteros and vice versa. This could be a way to make baseball seem less stuffy and an opportunity for artists to get their music available to more people. 
Man, I gotta think of everything. 
There's no crying but lots of gambling in baseball
Aside from pitch speed, telecasts aren't showing as much analytics-based information such as launch angles as perhaps they were a few seasons ago. 
It felt as if on every play, the graphics team or the announcers gave us one of these tidbits of information. 
The telecasts have pushed aside the only occasionally interesting analytics for a scrolling stream of pre-game and in-game odds, such as the run total and the moneyline. The embrace of gambling is an about-face for Major League Baseball as they were vehemently against gambling just a few seasons ago. 
A more thorough discussion of baseball's embrace of gambling can be found here. 
The genie is out of the bottle. We are going to see more of this in all telecasts. Once stadium Wi-Fi improves, we are sure fans will be able to place an in-game wager. 
Golden State of confusion
The NBA playoffs have just tipped off. Yet, the Warriors in their first full season in their new San Francisco digs were eliminated from the playoffs. 
Even though they were in San Francisco, the Warriors wore jerseys with Oakland across the front. 
This cross-Bay love is a vast departure from when San Francisco mayor Art Agnos stated he "couldn't think of anything I'd want" from Oakland in the corny 1989 edition of bets that mayors of two cities that have franchises facing off in championship games frequently make. 
The appeal to the East Bay on the part of the Warriors has been the subject of some animosity from Oakland fans who feel another team has abandoned them by a team interested in generating revenue. 
The Raiders left. Twice. 
The Warriors left. 
Now the A's seem to be headed out. 
Oakland is a great place. But right now it appears that for major league sports franchises, it's a great place to be from, rather than a great place to be. 
Get the Our Esquina Email Newsletter
By submitting your email, you are agreeing to receive additional communications and exclusive content from Our Esquina. You can unsubscribe at any time.