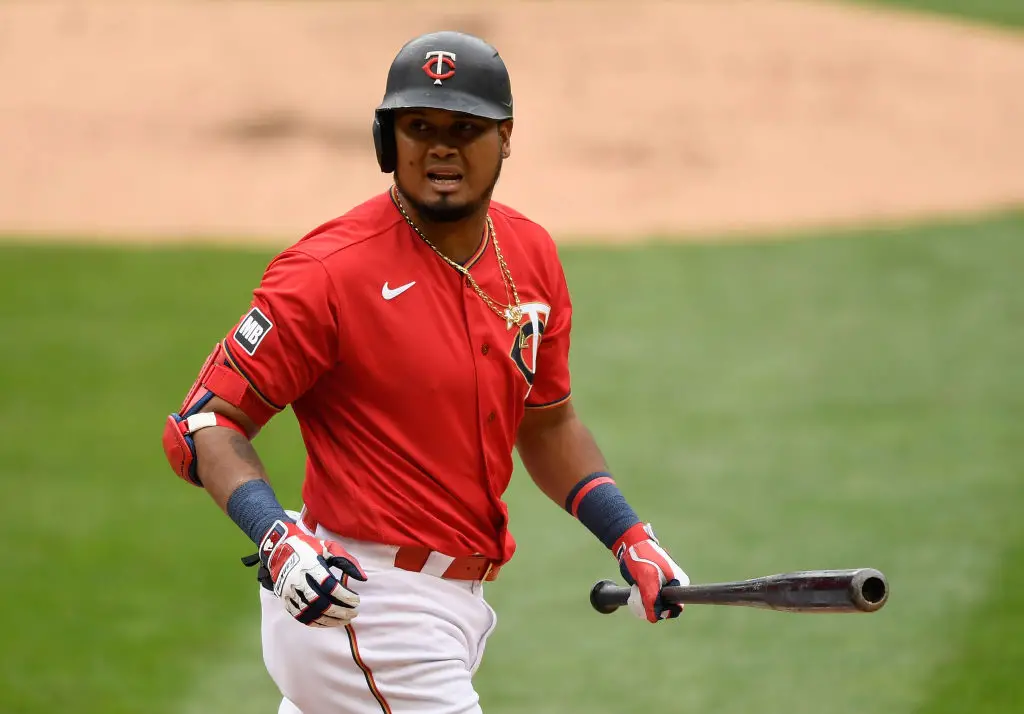 Minnesota Twins IF Luis Arraez baseball's king of contact
Set to return from a brief IL stint, Venezuelan infielder Luis Arraez looks to reclaim the throne as MLB's contact king.
Back in 2019, Minnesota Twins legend Rod Carew encouraged up-and-comer Luis Arraez to hit the ball the other way.
"Hey, do it!" Arraez remembers Carew telling him. "Do it a lot of times. If you hit the ball the other way, you'll get a lot of hits."
Carew was a seven-time batting champion and first-ballot Hall of Famer. When the Panamanian legend talks, you listen, especially about hitting. To Arraez's credit, he has taken Carew's advice.
For his MLB career, which began in 2019, Arraez is the best in baseball at hitting the ball to the opposite field. He has continued the trend this season, where the Venezuelan has a 32.9 opposite field %, ranking him in the top 10% of players.
Arraez isn't just an elite opposite-field hitter. He's actually an elite contact hitter too!
In an age when hitters are told to focus on getting the ball in the air, the 24-year-old focuses his attention on getting the bat on the ball. With a 92.1 contact percentage since 2019, Arraez is the best at doing so. It shows in his batting average too. In the same time span, among batters with at least 550 plate appearances, Arraez has a top 3 average in MLB.
Luis Arraez is in the zone
Arraez isn't just free-swinging out there either. When looking at his plate discipline numbers, he appears to have a full mastery of the strike zone.
Since his rookie season, only four players have drawn more walks than strikeouts in baseball. Of those four, Arraez trails only one in BB/K.
Alex Bregman – 1.17
Luis Arraez – 1.14
Tommy La Stella – 1.06
Carlos Santana – 1.04
In fact, with an 8.6 K% since 2019, Arraez trails only Tommy La Stella, who has an 8.0 K%. So, don't expect to see him strike out much. In terms of fooling him, don't expect to see Arraez swing-and-miss at a bad pitch. His 3.2 SwStr% trails only David Fletcher's 3.3 SwStr%.

His Statcast Swing Take profile paints a better picture. Above is Arraez's profile for the current season. It shows the percentage of times he swings at pitches thrown in four attack regions: heart, shadow, chase, and waste.
In each category, Arraez scores above league average. It shows that Arraez simply does not swing at bad pitches. This has resulted in a career-high walk rate of 13.6 BB%.
Don't expect to see Luis Arraez hit the cover off of the ball. That's not his game, nor does it need to be. Here's a player who will remain relevant because his skillset will translate in the years to come and as the game continues to evolve.
Featured art by Hannah Foslien/Getty Images.
Get the Our Esquina Email Newsletter
By submitting your email, you are agreeing to receive additional communications and exclusive content from Our Esquina. You can unsubscribe at any time.