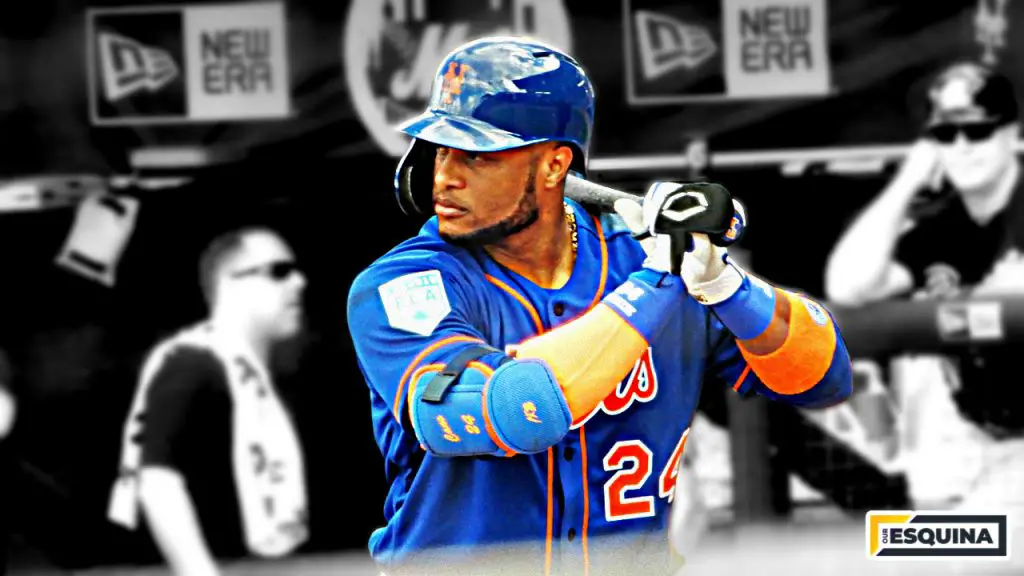 Mets Star Robinson Canó Reflects on Suspension
Set to represent the Dominican Republic in La Serie del Caribe, New York Mets infielder Robinson Canó reflects on his suspension from baseball.
There was a time when New York Mets infielder Robinson Canó was the best second baseman in the game. He was a perennial All-Star who regularly hit .300 and made turning a double-play look as easy as 6-4-3.
Having started his career with the New York Yankees, Canó was on the trajectory to become the next great captain. Compared to former Yankee players in their first nine seasons with the team, he ranked top five in the following categories:
Home Runs – 204 (4th)
Hits – 1,649 (2nd)
Doubles – 375 (1st)
Instead, in his 10th season as an MLB player, Canó took a long-term 10-year contract with the Seattle Mariners. There, in 2018 he violated MLB's Joint Drug and Treatment program for the first time and was suspended for 80 games.
At the time, it was easy for some to make excuses for the slugger. The substance he tested positive for, furosemide, was a diuretic.
This drug is used to treat a number of illnesses, including high blood pressure. However, MLB lists it as a banned substance because it can be used to hide PEDs in urine.
Now, after completing his second season with the Mets, Canó has been suspended for violating the program for the second time. This time, Canó tested positive for using a synthetic steroid called stanozolol.
Per the joint program, a second violation results in a 162 game suspension. One more strike and he's out for life.
Canó Reflects on Suspension
This week, the Robinson Canó sat down with Dominican sports reporter and founder of Más Que Pelota Laura Bonnelly. In this interview, the Mets infielder opened up about his suspension and the fallout that came from it.
"When you make a mistake, you get back up," Canó told Bonnelly in Spanish. "You have to work hard to get back up while acknowledging the problem."
Since being suspended in November, Canó has devoted his time to baseball. First, he played for Las Estrellas Orientales of La Liga Dominicana.
However, after losing in the postseason, he joined Las Aguilas Cibaeñas in representing the Dominican Republic in the Caribbean Series, La Serie del Caribe.
"The best advice I can give is to keep your head down and keep moving forward," Canó said. "There will always be people who will be on your side while others are not; some will criticize and some won't. You have to keep moving forward."
It seems that by continuing to play the game, even if it isn't on a big-league level, that is precisely what Canó is doing. Moving forward.
Robinson Canó is not due to return to MLB until the 2022 season. He is under contract through 2023 and is owed $24 million per year.
Get the Our Esquina Email Newsletter
By submitting your email, you are agreeing to receive additional communications and exclusive content from Our Esquina. You can unsubscribe at any time.