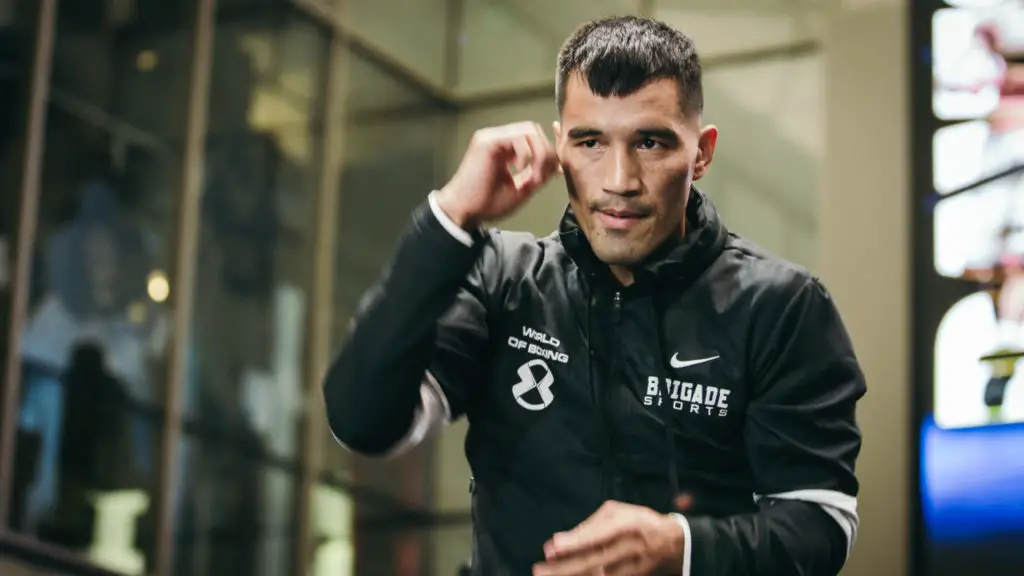 Mario Barrios has much to gain against Tank Davis
San Antonio's Mario Barrios knows Tank Davis will provide major challenge.
If you didn't know any better, you would think Mario Barrios was the one moving up in weight class in search of a belt. Figuratively, at least, that is the narrative even though Gervonta "Tank" Davis is the one jumping up two weight classes to face El Azteca.
Barrios readily admits that Tank will surely provide the most difficult test he has faced so far while defending his WBA super lightweight title.
Barrios is no slouch, though. The San Antonio native will have the height and reach advantage when he fights Davis tonight at Atlanta's State Farm Arena. Nonetheless, El Azteca knows he'll be the underdog in the 12-round fight that headlines SHOWTIME's pay per view event, which starts at 9 p.m. ET. 
"This is a huge opportunity, and I'm very excited for this chance," Barrios said. "This is a very winnable fight for me, regardless of what everyone has been saying. I'm just excited to be back in the ring and in Atlanta."
Barrios is 27-0 with 17 knockouts. Tank Davis, a four-time world champ, is 24-0 with 23 knockouts. 
Davis new to 140 pounds
The 5-foot-5 Tank has never fought at 140 pounds, but he already has won titles in two other weight classes. Now he's trying to earn a title in a third weight class.
Barrios, who is 5-foot-10, hopes to prove that he packs a stronger punch than Davis has faced in lower weight classes.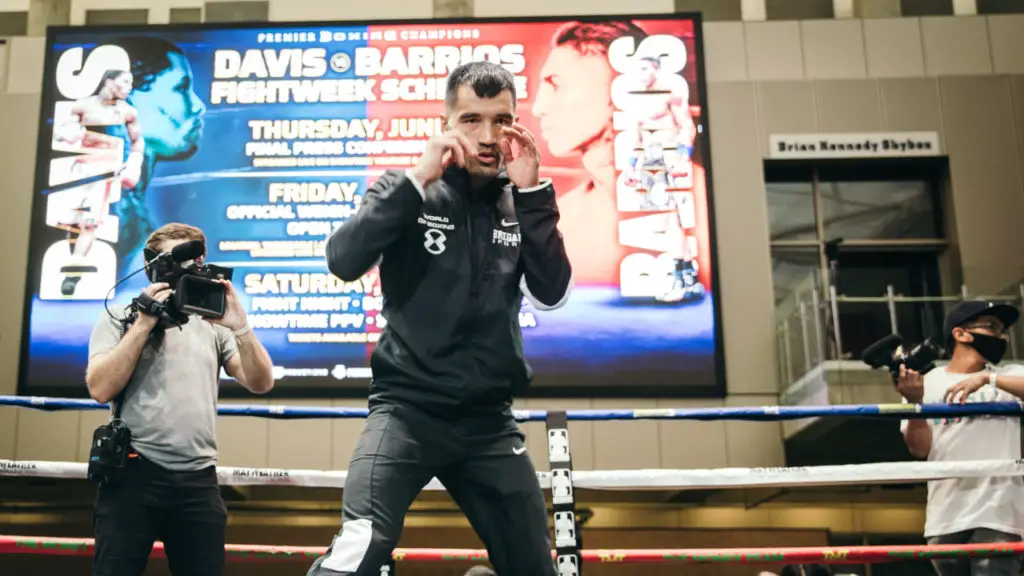 "I think it's not going to be until we both get in the ring that people realize how much size I really have for 140 pounds," Barrios said. "Somehow, he's still the favorite although he's the challenger in this fight. I just take that as more motivation for me."
Even though Barrios, 26, has held his title since 2019, Davis has easily been the marquee name in this fight. Tank presents an opportunity for Barrios to raise his profile.
It won't be easy, though. 
"I've been boxing just as long as he has," Barrios said. "And I have an excellent boxing IQ, just as he has. It only takes one punch to change a fight, and he definitely has that one punch. But I'll find out if that power carries over to 140 pounds."
Much to gain
Both men actually have the opportunity to raise their profiles tonight. 
"[Barrios] is a young champion," Davis, 26, said. "I'm going up two weight classes to face him. If they don't give me the respect after this, I don't know what I have to do. It's pretty cool. This is actually the first time I'm fighting at this weight class. Whatever opportunities they give me at 135, or 140, I'll take them."
Photos by Amanda Wescott.
Get the Our Esquina Email Newsletter
By submitting your email, you are agreeing to receive additional communications and exclusive content from Our Esquina. You can unsubscribe at any time.