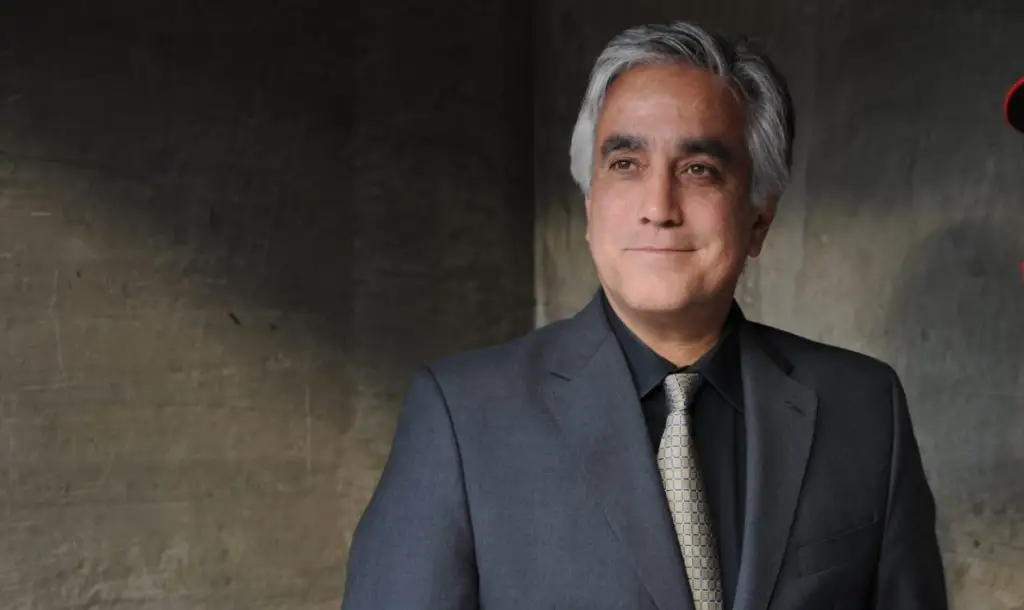 Rio Gomez Honors Father Pedro Gomez on ESPN
Welcome to Qué Onda, Our Esquina's all you need to know in Latino sports and culture today.
Boston Red Sox prospect Rio Gomez, the son of the late Pedro Gomez, made an appearance during the Red Sox-Rays game to pay tribute to his dad.
Pedro Gomez, who became arguably the most recognized Latino sports journalist in American English-language television during his brilliant career at ESPN, died last month at home in Arizona.
Rio treasures the support his father provided.
Spring Training roundup
Fastballs are being pumped, homers are being pimped and fans are back in the stands. Spring Training is back, and, now, for the next several months we don't have to live in a world where professional baseball isn't being played.
A lot has happened over the last week, so let's break it down:
Latinos highlight ESPN's telecasts
Everyone who's been to a Spring Training game can attest to just how fun they are. This week, ESPN has been bringing some of that fun to its broadcasts by interviewing players live on air. Juan Soto, Francisco Lindor and Javier Báez have all popped on TV and the results have been memorable.
Here are some highlights:
Soto named his favorite players and talked about his dance moves:
Lindor gave high praise to the delicacy that is New York style pizza:
And Javy turned in his bat for a reporter's notebook:
Expect more highlights over the coming days.
Wander Franco's power
If you've never heard of Wander Franco, baseball's consensus No. 1-ranked prospect, you'll definitely hear a lot more about him this season.
The Dominican switch-hitter showed off his 80-grade (!) hit tool with a towering first-pitch home run that damn near left the stadium.
Before someone says, "Spring Training. Who cares?" We get it. It is just Spring Training, but Franco is a special talent.
Signed for the highest bonus of any international free agent in 2017-18, Franco quickly made his mark when he earned Rookie Appalachian League MVP honors at age-17. The next season, Franco split time between A and High-A ball while earning an All-Star Futures Game nod.
With the minor league season cancelled in 2020, Franco continued to grind at the Rays' alternate training site and was selected to the postseason taxi squad.
While Franco possesses some of the most advanced tools of any prospect, he's unlikely to break camp as the Opening Day starter. Having not played competitively since 2019, it stands to reason that Franco will likely open the season in the Minor Leagues.
But don't be surprised if the Rays call him up earlier than September. A bat like that can easily find a spot in the lineup, even if it's at DH, and would further open up the Rays' lineup.
High praise from The Machine
Albert Pujols has seen and played with a lot of ballplayers in his 20-year career. So who's the best player he's ever played against? Turns out that player is none other than Miguel Cabrera.
In a wide-ranging interview with USA Today, Pujols discussed rumors of his retirement, the best advice he's received, the best player he's ever played against and if Yadier Molina is a Hall of Famer among many other topics.
Pujols called the question over Molina's candidacy a joke, saying in part, "He's the greatest catcher of his time. It's not even close. Defensively, he might be the greatest of all time. Some of these people don't appreciate greatness, they just look at numbers on their computer."
The rest of Pujols' interview with Bob Nightengale is highly insightful and worthy of a read. Check it out here.
Bienvenidos a Slam Diego Part 2
Fernando Tatís Jr. hits a grand slam! Please tell us you've heard that one before. And now you've heard it again. Only a couple of days into the start of the '21 season, and we got our first Tatís Jr. grand slam hit, call and bat flip in that order.
El Niño quickly reminded opposing pitchers that 2020 was no fluke.
Abreu wants to sing National Anthem
2020 American League MVP Award winner José Abreu wants to do something unprecedented, and it has nothing to do with on-field statistics.
No.
Instead, Abreu wants to sing the national anthem before a White Sox game alongside other Latinos.
Speaking to NBC Sports Chicago Abreu said, "I'm going to try," Abreu said Tuesday through team interpreter Billy Russo. "My plan is to do it with all the Latinos (on the team), and the way that I want to do it is to show the respect for this country, this community that has welcomed us. I think that's the right way to do it.
Abreu's desire to sing the anthem has been documented as far back as 2014.
Players singing the national anthem is nothing new. Pirates pitcher Steven Brault did it in 2018.
What is new is a player, who's primary language is not English, stepping way out of their comfort zone to not only speak English publicly, but sing in English and perform the national anthem no less.
While there's no indication it will happen this season, when it does eventually happen it will be a powerful display.
Stadium Creator coming to MLB The Show
After years of waiting, MLB: The Show is finally getting a stadium creation mode in this year's MLB: The Show 21 video game.
The premier baseball simulation video game will finally get the much requested feature, allowing players to fully customize and design stadiums to their heart's content.
Of note, the feature will only be available on next generation consoles (PlayStation 5, Xbox Series X and Series S).
If you're curious about the mode, allow Coach, MLB: The Show's unofficial mascot, and a puppet-sized version of Fernando Tatís Jr., the game's cover athlete, tell you all about it:
The game already features all 30 MLB stadiums, a bevy of classic stadiums such as the Polo Grounds and a portion of Minor League ballparks.
Beyond letting fans potentially create a stadium featuring the Green Monster completely encompassing the outfield or completely pushed in fences, it will give players a chance to create stadiums not already present in the game.
Imagine being able to replicate Roberto Clemente Stadium in Puerto Rico or the Edgar Renteria National Baseball Stadium situated in Barranquilla. The possibilities are endless, and we cannot wait to begin customizing our favorite Latin America ballparks when the game launches in April.
En Social
Please enjoy Miguel Rojas being the best teammate he can be:
En Historia
On this weekend 22 years ago, a deal was finally reached and the Baltimore Orioles will travel overseas to Cuba during the 1999 baseball season to play one of two exhibition games with the other taking place in the United States.
The game took place on March 28 Estadio Latinoamericano in Havana. The Orioles became the first Major League team to visit Cuba in 40 years.
Later in May, the Cuban National Team played at Camden Yards. Each team took home a win.
It would not be until 2016 that another major league team would visit the island when the Tampa Bay Rays joined by then President Barack Obama would participate in another exhibition showing.
Our Gente
If you're a fan of baseball and baseball cards (possibly both) then chances are you've heard or seen Mike Oz. The baseball personality and writer extraordinaire has been ripping open packs of baseball cards with some of the biggest stars in the game both past and present and covering MLB at large for several years.
Last week, Mike's sister, Courtney Osegueda, was killed in a hit-and-run accident in Oakland, Calif. Courtney, a nursing home worker, was walking out of work when she was hit by a car. She leaves behind an eight-year-old daughter, Kayleigh Zut.
A GoFundMe has been launched to build a college fund for young Kayleigh.
If you've had the chance to meet Mike, interact with him on social media or know him personally then you'll know that there are few people more selfless and giving than he is.
My start in covering baseball is due in large part to Mike's selflessness. As an intern at Yahoo! Sports in 2018 working on the MLB vertical, Mike gave me full reign to learn and grow. He pushed for me to become a writer and helped send me to cover my first professional baseball games at the 2018 World Series.
Mike is truly "one of the good ones" in baseball, and his family is in our thoughts.
Get the Our Esquina Email Newsletter
By submitting your email, you are agreeing to receive additional communications and exclusive content from Our Esquina. You can unsubscribe at any time.