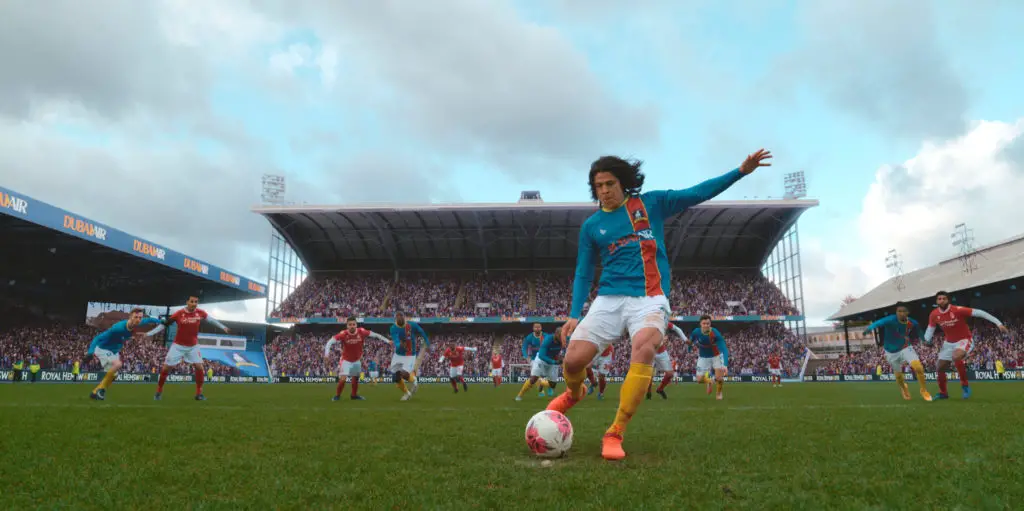 Jose Altuve, Giannis and Ted Lasso Remind us to Believe
NBA and MLB MVPs prove power of believing in one's talent
At a time when we need to believe the most, the hit Ted Lasso gave us plenty of optimism in a world full of pessimism and negativity. Actor Jason Sudeikis' character Ted Lasso is a corny American football coach who brings his brand of optimism while stumbling cluelessly through the English Premier League. 
Lasso posted a yellow sign with one word, "Believe," in the dressing room. His fictional team AFC Richmond couldn't avoid relegation, but his message resonates heading into season 2 and in real life, actually.
If you look around, you'll find the importance of Ted Lasso's message. Believing in yourself is half the battle. Letting others know you believe in them can be equally important, as we learned throughout major American sports leading to the second season of Ted Lasso.
We saw those examples in Major League Baseball and the National Basketball Association just this week with 2017 American League MVP Jose Altuve and 2019-2020 NBA MVP Giannis Antetokounmpo. 
The Milwaukee Bucks' Greek superstar was only 22 in 2017 when the late Kobe Bryant challenged him to be the NBA MVP. Soon after Antetokounmpo became the NBA MVP, Bryant challenged him to lead the Bucks to the NBA title. 
After leading the Bucks to their first title since 1971, Antetokounmpo mentioned the importance of knowing a former MVP like Bryant believed he should aspire to be an MVP too.
Kobe challenge
Giannis admittedly started his response to Bryant as a joke at first. He was essentially just taking his shot while asking what challenge Kobe had for him. Giannis didn't think Kobe would respond.
"But when he did, he made me believe," Giannis said. "I'm like, 'Kobe Bryant thinks I can do this and I can play at a high level and build my team and win my MVP?'
"I had to do it. I had to work hard. And to not necessarily let him down. I had to work hard because people believed that I can do it. That's the thing."
There's a lesson in there for all of us. Let's be positive with each other. Tell your friends and loved ones how you believe in them. 
You can fill the Internet with great athletes who were fueled by those who doubted them or by their own fear of failure.  
Truth is, great athletes will find ways to motivate themselves. But it all starts with belief. They believe in their abilities or fight through their doubts because they believe they can overcome their failures.
Helps to have others believe
But it helps to have somebody believe in you, whether it's a mentor, a friend, a competitor or relative.
"It means a lot," Giannis said. "I'm a people pleaser. I don't like letting people down. … When I signed with the city of Milwaukee, that's the main reason I signed because I didn't want to let the people down and think that I didn't work extremely hard for them, which I do. 
"But to be able to accomplish those things, it's crazy. It's unreal. It's freaking unreal. I can't believe it."
Actually, he can believe it. He did it. Giannis and the Bucks are NBA champions.
Altuve and Giannis could not be more different. One is from Venezuela. The other is the son of Nigerian immigrants who settled in Greece. Giannis is 6-foot-11. Altuve is 5-foot-6.
Believing since Venezuela
Giannis was drafted 15th overall in the first round of the NBA draft by the Bucks when he was 18. Altuve practically begged the Astros to sign him at 16 years old out of Venezuela.
He was turned away from the academy multiple times. Al Pedrique, the man who signed Altuve, fibbed his height to make him a more palatable signing for the Astros. 
The Astros gave Altuve a $15,000 signing bonus. He slowly worked his way to the majors before making his debut on July 20, 2011, a day after he was called up. 
Ten years later, he has won three batting titles, the 2017 AL MVP Award, the 2019 ALCS MVP Award and led the Astros to their first World Series title and a pair of AL pennants.
He believed in himself and ignored the naysayers.
 "I like to prove people right and not wrong," Altuve said on the 10th anniversary of his MLB debut this week. "I did it for the people that actually believed in me."
Believe. It may seem like a corny yellow sign in the dressing room, but that message is important. Believe in yourself. If it's good enough for the greatest names in sports, give it a try. Belief is a powerful thing.
Get the Our Esquina Email Newsletter
By submitting your email, you are agreeing to receive additional communications and exclusive content from Our Esquina. You can unsubscribe at any time.