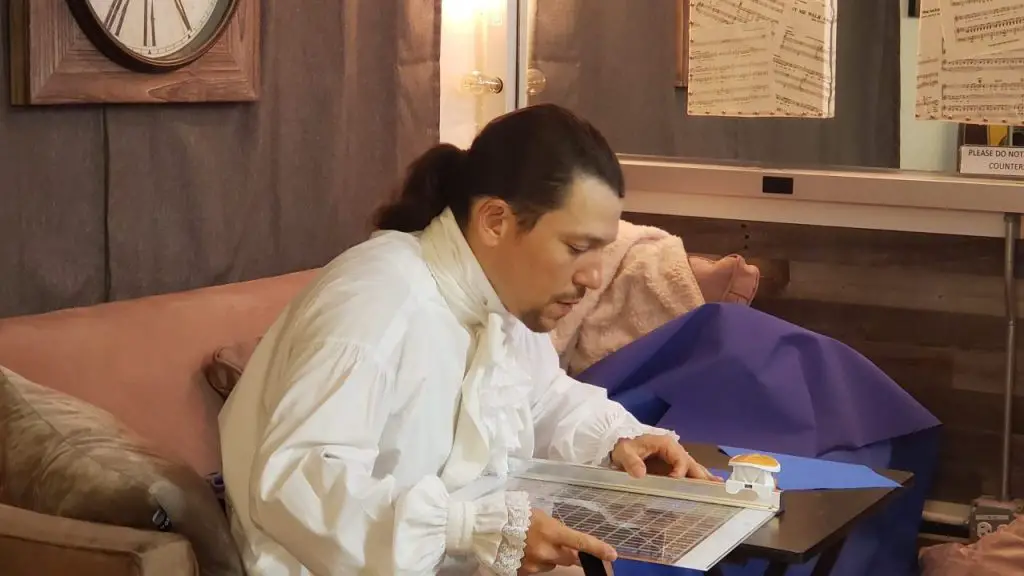 Hamilton's Miguel Cervantes Takes His Shot with Golf Tool
Miguel Cervantes found need on golf course, vowed to fill it.
Miguel Cervantes could hear his dad's advice from hundreds of miles away. It was engrained in his mind as deep as all the lines in the musical sensation Hamilton.
The advice is stuck in Cervantes' memory. It's up there with the lyrics to Schuyler Sisters, The Room Where it Happens, Guns and Ships, and Satisfied. 
"Mijo," Cervantes' dad would say, "figure it out."
Cervantes, 44, has been figuring it out in every room where it happens. So now he has added entrepreneur to his impressive resume, which includes the lead role Hamilton in Chicago and Broadway.
Cervantes learned to live with hearing the constant "no" that actors find while trying to establish themselves on Broadway. 
Miguel Cervantes didn't let failure deter him
Cervantes auditioned unsuccessfully many times for Lin-Manuel Miranda's first hit "In the Heights. So he was hesitant to audition for Hamilton. But he gave it a try and landed the lead role that once belonged to Miranda.
Cervantes played Hamilton four times on Broadway and then took over the role in Hamilton's production in Chicago to great acclaim. While in Chicago, Cervantes had plenty of time to golf in his free time.
That's where he realized that he constantly misplaced his ball marker or left extra tees in his pockets. 
Cervantes was doing laundry one day when he realized he needed to make something to hold his golf tools.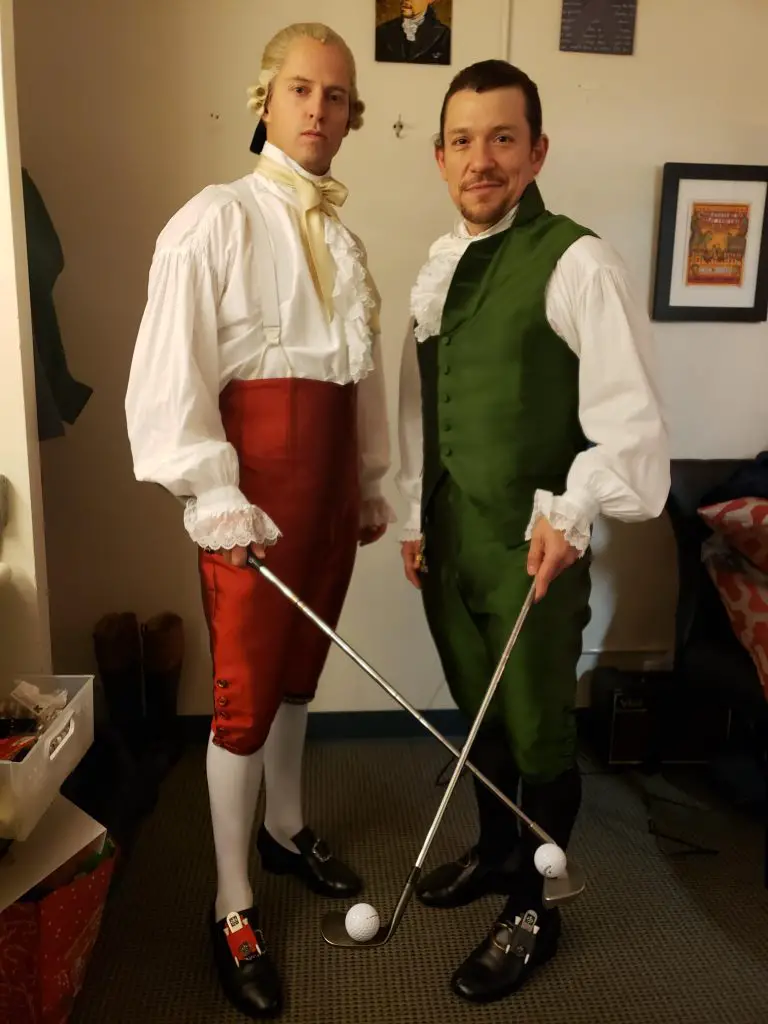 He used the same perseverance that helped him get from his humble beginnings in Dallas to college essentially by himself. 
"It's gotta be on me," Cervantes said during the fifth episode of Digging Deep with Russ Ortiz and Jesus Ortiz. "Nobody's going to hand it to me. I sort of give that to my dad. He's like, 'Man, mijo, figure it out. You gotta do it. I don't go to the guy to fix the car. I figured out what's wrong with it.'
"You know what I mean? And I was like, I learned that from my dad. So I'm like, well, I don't know. So I've always thought of ideas, inventions. … Because that's what I do in my life. And I made this little gadget for the thing and I said, 'I'm gonna start a company and start selling it.
Cervantes drew a prototype and took it to a friend in Hamilton's wardrobe department. He asked for a product similar to a hair clip to hold a divot tool, pins and ball marker. That's where he came up with Shucaddy, which can be tied on a golf shoe's laces.
He also enlisted Andrew Call, who played King George on Hamilton in Chicago, as a business partner.
"It's a hair clip and some fabric, and we made it," Cervantes said. "And then I got a patent in the design and it sort of became a team effort. There's actually pictures of me in costume wearing a Shucaddy, holding a golf club in my dressing room with the guy who played King George. 
"We have pictures of us, and he's also a partner in the company. And, you know, in that, that it's all part of the deal. Right. You use whatever you have, you figure it out. And my brain was going and I'm on stage singing, 'I am not throwing away my shot. OK. I think a Shucaddy needs to have little things on the side.'"
Miguel Cervantes discussed Shucaddy, his career, the tragic loss of his child, his upbringing and his role on Hamilton and more on Digging Deep, an Ortiz (squared) podcast.
Subscribe: Apple Podcasts / Google Podcasts / Spotify / Amazon / Stitcher
Get the Our Esquina Email Newsletter
By submitting your email, you are agreeing to receive additional communications and exclusive content from Our Esquina. You can unsubscribe at any time.