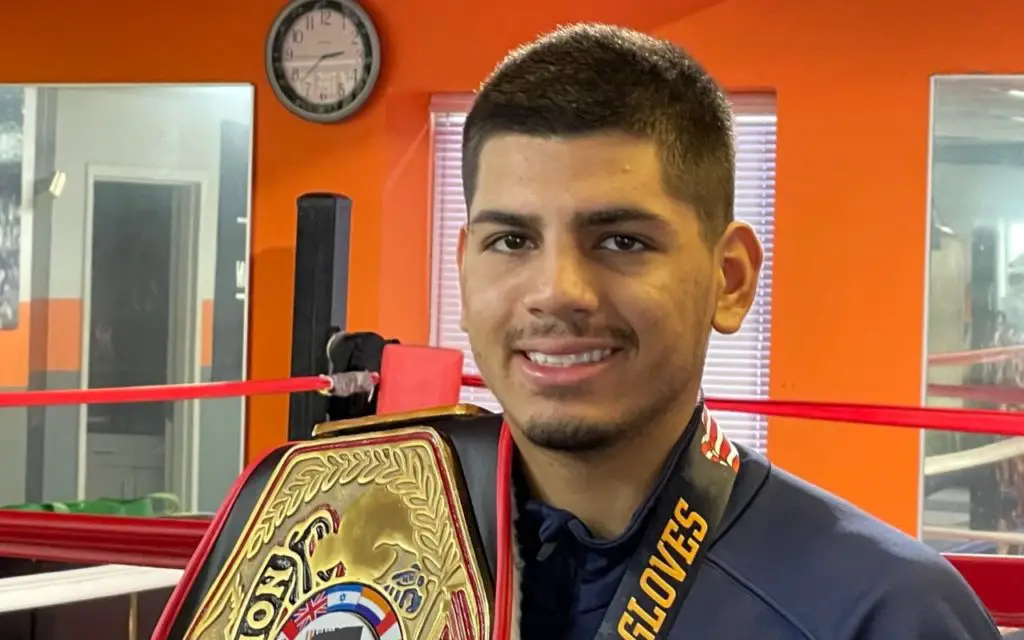 Giovanni Marquez Eager to Become Houston's Next Great Boxing Champ
Giovanni Marquez's stock rises after winning national Golden Gloves title.
HOUSTON – Many of Giovanni Marquez's earliest childhood memories are of visiting his grandfather's boxing gym. As far back as he can remember, he was always messing around on the heavy bag, bobbing and weaving, hitting something or someone. 
The National Golden Gloves champ was often at the gym, either sparring with his two older brothers or watching his world champion dad Raul train. Those visits inspired Gio to pursue his own boxing career.
Now, he's on the verge of becoming the latest Marquez to become a professional boxer. 
Giovanni, 20, is fast and slick enough to tease his old man. As long as Gio stays inside and pounds with his dad, Raul "El Diamante" Marquez is still game at 50 years old.
It's a different story if Gio starts to use his footwork and speed in a style reminiscent of his other boxing hero Floyd Mayweather. The son has the edge over Rual, a member of the 1992 U.S. Olympic boxing team.
Their jabs and determination to exert their will on opponents, however, are the same. That's is no surprise considering they were both trained by Raul's father, Arturo.
"Not everybody makes it, but I think he has all the talent in the world," Raul Marquez says of his son. "He's got charisma. He's a good kid. I think I can guide him right.
"I think he could become a champion one day, a world champion one day. But saying that, he's got to have his education so he can have something to do after boxing."
Arturo Marquez guides another champ
The famous competitiveness and resilience that Arturo Marquez instilled in his son Raul is evident in his grandson. The famous Marquez grit also was passed down to Gio, who became one of the hottest amateur boxing prospects in America after winning the national Golden Gloves title in August.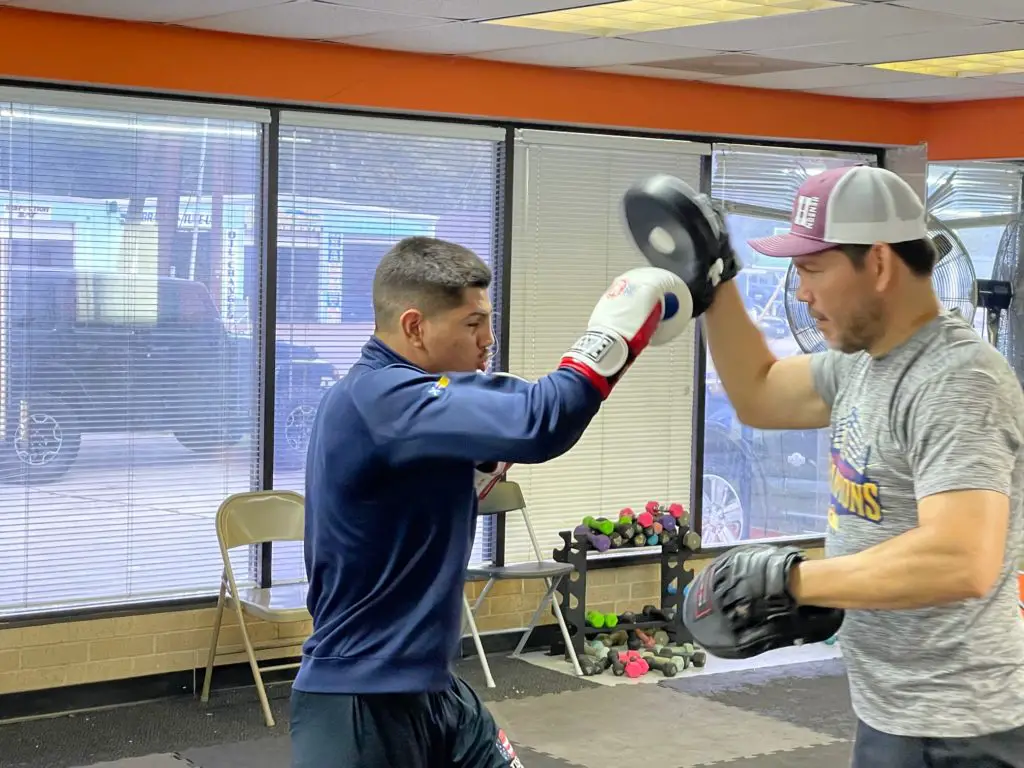 "Him being a competitive guy, me being a competitive guy, there's always that competitive nature that comes from both of us," Giovanni Marquez said. "We'll trash talk each other. He'll be like, 'Stay on the inside, don't move.' And I'll be like, 'I'm going to use my boxing skills. Come get me.'"
Raul Marquez first endeared himself to Mexican and American boxing fans at the 1992 Olympics. He represented both sides of the border while embodying the triumphant immigrant story.
Arturo brought Raul to the United States from Valle Hermoso in the Mexican state of Tamaulipas. They first settled in as undocumented immigrants in Chicago, where the frigid winters prompted the family to move south to Houston.
Arturo groomed Raul into an Olympian and eventually a world champion. Now Arturo and Raul have guided Giovanni to the men's 152-pound National Golden Gloves title. 
Giovanni Marquez shows family's toughness
"He instilled a lot of great things in me," Gio Marquez said of his grandfather. "One of those being … toughness. And he always pin-pointed on the idea of showing your will to win in a fight. And in my recent tournament I feel like … one of the things that led me to victory is my will to win. 
"When things got tough, I stood there and dug deep. That just all comes from what my grandfather instilled in me at a young age."
Gio has plenty of his abuelo's advice etched in his mind, whether about life or boxing. Each time he takes the ring, he remembers that his grandfather urges him to show his will to win because judges see it. 
Gio carried that mindset all the way to the National Golden Gloves title in Tulsa. He won five fights at the national tournament and 10 overall to secure the championship belt and medal. He won two fights in Houston to qualify for the state Golden Gloves tournament. Then he won three more fights at the state tournament to qualify for Tulsa.
Gio draws attention from major promoters
"Prior to this tournament I didn't have a lot of people reaching out to me, showing interest in my professional career," Giovanni Marquez said. "Now, post national Golden Gloves title there's a lot of top managers, a lot of big-name promoters reaching out to my dad, showing interest in me and my pro career."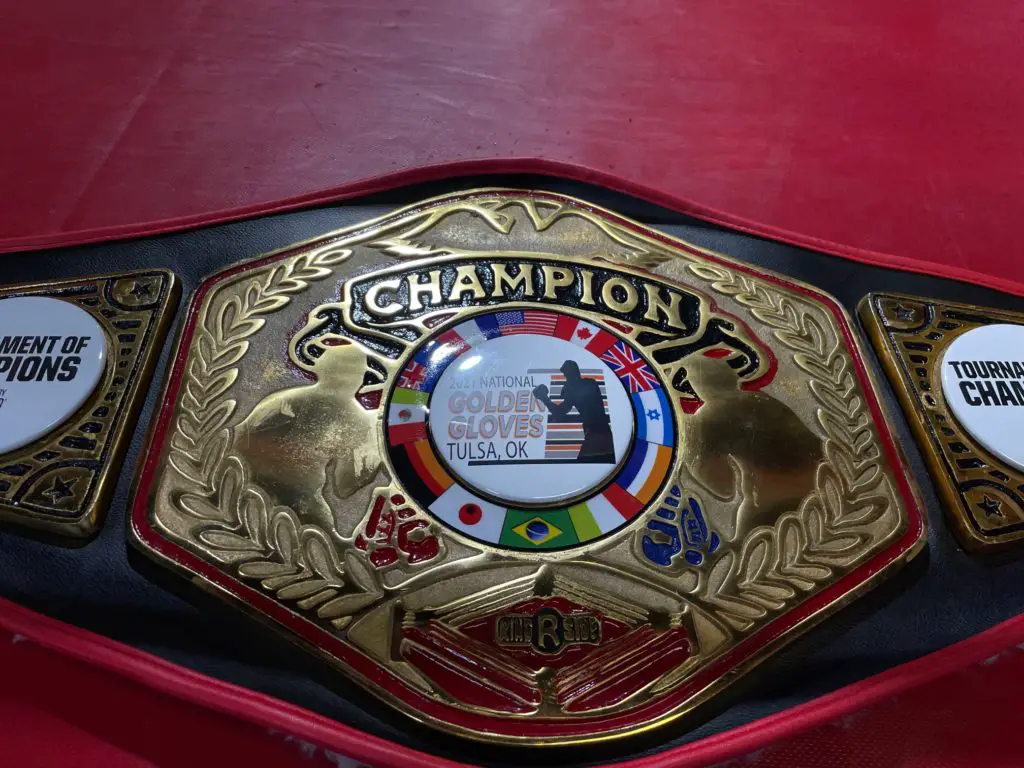 While the family still contemplates Giovanni's boxing future, he is also preparing for life after boxing. He is close to securing his Associates Degree from Lone Star Community College. The Humble (Texas) Summer Creek High graduate hopes to transfer to the University of Houston to study finance.
He knows nothing is promised inside or outside the ring. That's why he wants to have a college degree to fall back on. 
"I always tell him that education is more important than boxing in the long run because you got to be prepared for after boxing," Raul Marquez said. "You don't know what's going to happen. It's a brutal sport, a tough sport."
To be clear, Gio is pursuing his college education with a focus on the future more than the present. He wants a finance degree to help prepare him to handle his professional winnings so he can do what he wants after he retires.
Giovanni Marquez appreciates Houston's rich boxing history
Giovanni is also a history buff, specifically Houston boxing history. He appreciates Houston's rich boxing history. Raul Marquez's boys rattles off the Bayou City's past champions and contenders with ease. 
"George Foreman, my father, Juan Diaz, a lot of big names coming out of Houston," he said. "Currently we have the Charlo brothers (Jermall and Jermell). It's me next. I'm the next face of boxing out of Houston. … 
"My dreams, my goals, my aspirations are to win a world title in the professional ranks, become the face of Houston boxing. And I would also like to give back to the community, give back to Houston, the people in need."
There's another Marquez on the way to professional boxing. Arturo Marquez's grandson is coming.
Get the Our Esquina Email Newsletter
By submitting your email, you are agreeing to receive additional communications and exclusive content from Our Esquina. You can unsubscribe at any time.