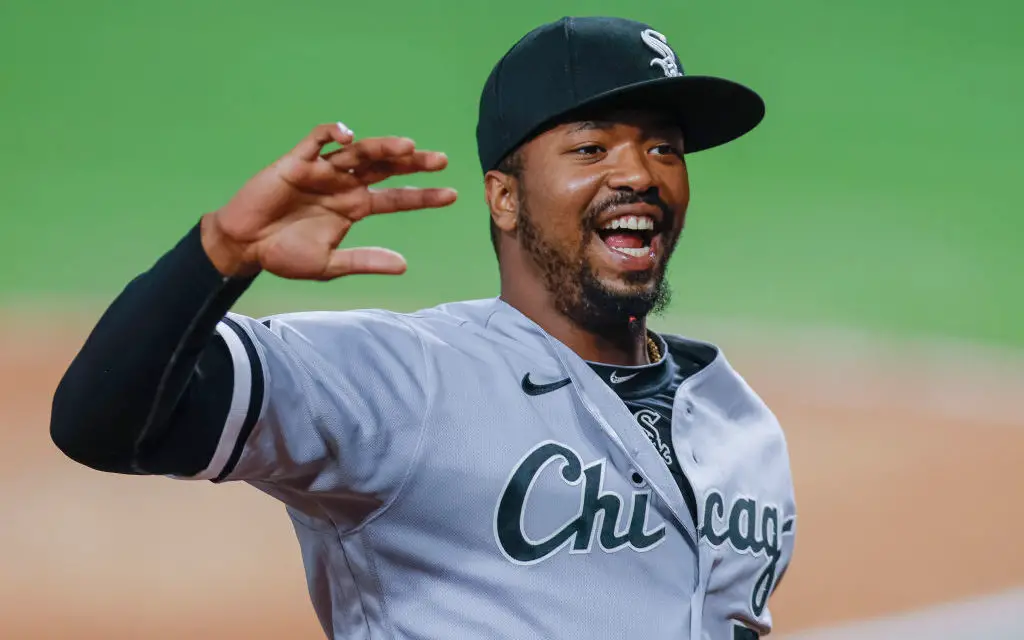 Eloy Jiménez appears ahead of schedule
Eloy Jiménez and teammate Luis Robert push each other
BALTIMORE – After suffering a pectoral injury in Spring Training, Chicago White Sox outfielder Eloy Jiménez was given a 5-6 month timetable for return. Just over three months later, the 24-year-old from Santo Domingo began a rehab assignment with High-A Winston-Salem.
"I'm feeling really good," Jiménez said in a Zoom conference. "They said six months, but I'm here three months quicker than what they said."
Since his rookie campaign in 2018, Jiménez has been one of the highlights for the surging White Sox. In two big league seasons, he is hitting .276 with a decent .848 OPS.
Fortunately, the Southsiders haven't missed his bat that much. Currently, they have a comfortable lead in the American League Central. They look to be even better when Jiménez returns.
"That gives me a bit of excitement," he says about his team. "The way that they're playing right now is how we played last year or better."
The White Sox finished last season 10 games above .500, reaching the postseason for the first time since 2008. They entered Friday night with a 51-35 record and a 7 1/2 game lead in the AL Central division. That's the widest lead in any division in the American League.
Eloy Jiménez and Luis Robert motivate each other
The team leads despite a rash of injuries that have plagued them since the start of the season. Along with Jiménez, Luis Robert also suffered a long-term injury just 25 games into the 2021 season.
Jiménez and the 23-year old from Ciego de Avila, Cuba, have been working together to come back sooner rather than later.
"We help each other because we try to compete," Jiménez says. "We try to do our best every single day, and we put the effort to be the best every single day. That's why we're going to be back sooner."
When the time comes, it'll be the first time these two youngsters will play under manager Tony La Russa during the regular season. It appears that despite a couple of hiccups by La Russa – like throwing Yermín Mercedes under the bus earlier this season – that they're excited to play for the Hall of Famer.
"I talked to a couple of guys," Jiménez says regarding La Russa. "They say it's great to play with him, so I'm excited. I can't wait to play with him."
If you leave it up to Eloy Jiménez, he'll be playing for his manager by the end of the month. However, the team has not issued a definite timetable for return.
Get the Our Esquina Email Newsletter
By submitting your email, you are agreeing to receive additional communications and exclusive content from Our Esquina. You can unsubscribe at any time.