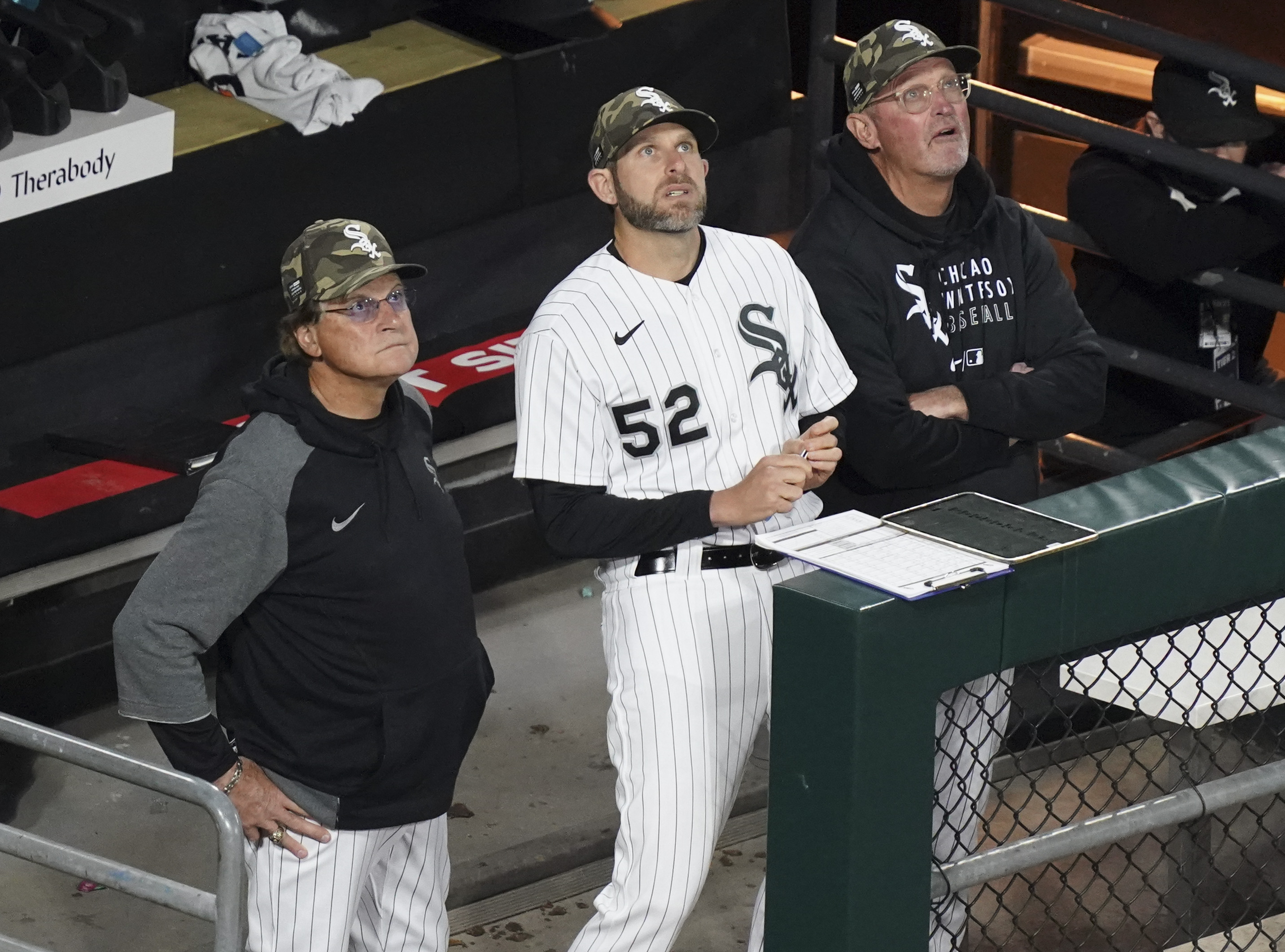 White Sox manager Tony LaRussa stuck in the past
This week, Chicago White Sox manager Tony LaRussa described his player as "Clueless." He may as well have been talking about himself.
We should have seen it coming. Just seven weeks into the season, Chicago White Sox manager Tony LaRussa is already butting heads with his players.
What else could we have expected from a 76-year-old managing for the first time in over a decade? A lot has changed in the game since his time in St. Louis.
The baseball world has collectively agreed that unwritten rules don't have a place in the game any longer. It turns out, LaRussa didn't get the memo.
Earlier this week, Yermin Mercedes crushed a 3-0 pitch in the ninth inning of a game his team was winning 15-4. With catcher Willians Austudillo on the mound, the Minnesota Twins were essentially waving the white flag.
Ignoring LaRussa's "take" sign, upon seeing a 47.1 mph eephus over the heart of the plate, Mercedes couldn't resist. He drove it 429 feet to dead center.
This led to LaRussa calling Mercedes out in his postgame comments to the media.
"The fact that he is a rookie who was excited helps explain why he just was clueless," he said. "But now he's got a clue."
Let's talk about who really doesn't have a clue.
Clueless Tony LaRussa
For Tony LaRussa, not swinging at a 3-0 meatball when your team has a comfortable lead is "common sense." Swinging at a 3-1 pitch, however, that's OK with him.
"You can't take at-bats away from these guys," he said. "I just don't think you can do that, but you can't hit 3-0."
It's a confusing message to send and illustrates why baseball's unwritten rules are under constant scrutiny.

That night, Astudillo threw five total pitches with an average velocity of 56.2 mph. Are we supposed to believe that the feelings of the opponent would have been any different had Yermín Mercedes had to wait for a 3-1 count to hit a bomb?
I have a hunch that we would still find a way to have a problem with it.
"We were taught from day one respect the game, respect the competition, respect your opponents," he said. "And the way you respect is you go out and play as hard and as good as you can."
This flies in the face of everything that transpired in the ninth inning of that game. First, the Twins opted to go with a position player to pitch. Was this them playing "as hard and as good" as they can?
Also, when Twins pitcher Tyler Duffey opted to throw behind Mercedes the next game, was he playing hard too? It was the seventh inning of a game the Twins were trailing in.
This must have been a violation of some other unwritten rule, right?
Not according to LaRussa who said, "I don't have a problem with the way the Twins handled it."
In taking such a strong stance, LaRussa risks losing his clubhouse. With the Chicago White Sox gelling – they own the best record in the American League – it couldn't come at a worse time.
The team shows support for the Yerminator
In the wake of LaRussa's comments, Mercedes' teammates have come to his defense. Tim Anderson, who was once also criticized for breaking the unwritten rules, took to social media to lend his support.
The following day, White Sox pitcher Lance Lynn chimed in.
"The more I play this game, the more those rules have gone away, and I understand it," he said. "The way I see it is, for position players on the mound, there are no rules. Let's get the damn game over with. And if you have a problem with whatever happens, then put a pitcher out there. Can't get mat when there's a position player on the field a guy takes a swing."
Already seemingly hellbent on taking on his own team, LaRussa had something to say about that.
"Lance has a locker. I have an office," he pauses, maybe for effect. "I don't agree."
Even opposing players came to the defense of Mercedes.
Perhaps the most damning comments came from retired pitcher CC Sabathia. On his R2C2 podcast, Sabathia went on a minutes-long rampage on LaRussa and why he shouldn't be managing the White Sox.
"You have a rookie that's basically been carrying your F#!*ing team these first six weeks of the season," he said emphatically. "And you don't have a problem with the Minnesota Twins throwing behind one of your biggest F#!*ing hitters? That's stupid. He shouldn't be managing that team."
Sure, Tony LaRussa has accomplished more than most people currently involved in the game. He's a World Series champion and a Hall of Famer, but this time he may have bit off more than he can chew.
This isn't the same game LaRussa was once familiar with, and in many ways that's a good thing New York Mets pitcher Marcus Stroman said it best in response to this whole fiasco.
"Tony LaRussa is stuck in the past," he said. "Life is about adapting and moving forward."
Get the Our Esquina Email Newsletter
By submitting your email, you are agreeing to receive additional communications and exclusive content from Our Esquina. You can unsubscribe at any time.