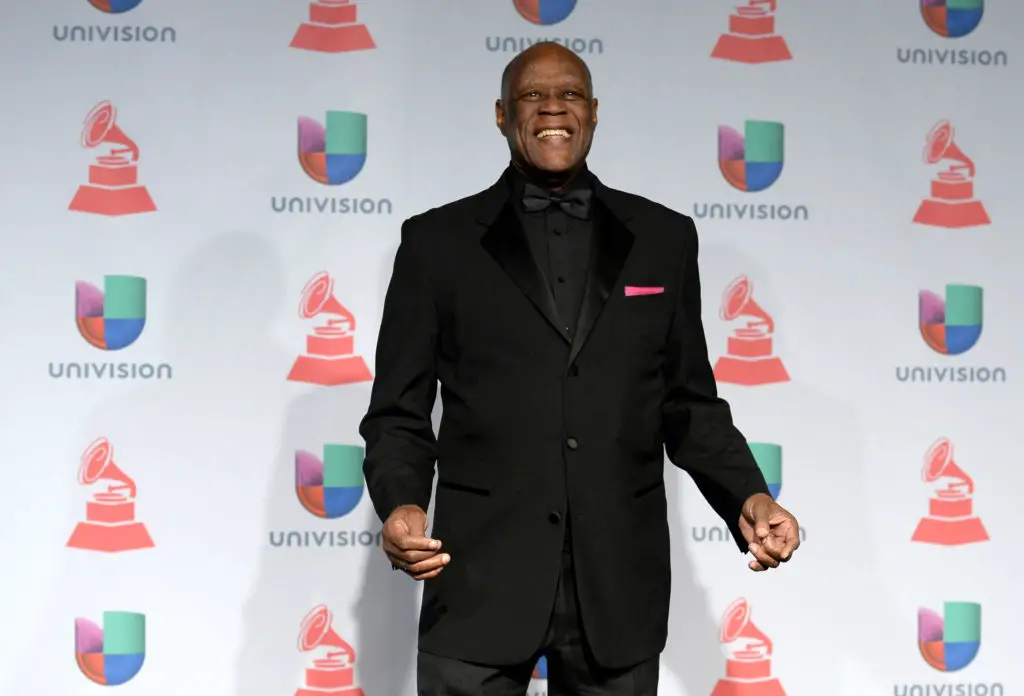 Dominican MLB players mourn icon Johnny Ventura
Dominican MLB players share their condolences after music icon Johnny Ventura passes away.
After more than 60 years as a musical mainstay in the Dominican Republic, Juan de Dios Ventura Soriano, also known as Johnny Ventura, died Wednesday.

Dominican MLB players and celebrities lamented his death as the country announced that it will observe three days of mourning.
Upon learning that "El Caballo" died, I began revisiting some of the songs I grew up listening to. It brought me back to those hot New York City summers in the 1990s, running errands with my dad in his blue Lincoln.

The windows would be down, and the volume turned way up.
When a Johnny Ventura song came on, I remember noticing the stark differences between his music and a Luis Segura bachata. Like many bachatas, Segura's music dealt mostly with heartbreak and was slower in pace. He almost sounded like he was crying when he sang.
Conversely, Ventura's music was more upbeat, as merengues tend to be. It felt like your fun uncle had arrived at the party, which only meant that the celebration was just getting started.
Songs like "¿Pitaste?" and "Patacón Pisao" (watch below) among others, ushered in a new era of merengue. They, among others, introduced instruments like piano, trumpet, and the saxophone to go along with the traditional tambora y güira, the Dominican drum and precussion instrument.
We'd drive around with the music blasting, my dad and I, like a mobile loudspeaker for the neighborhood.

But the music wasn't for them. It was for us a time to bond. It was my dad sharing a part of himself, the music he enjoyed growing up, with me. And I'll cherish those memories, along with the soundtrack provided by Johnny Ventura and other merengueros forever.
Dominican MLB Players and Celebrities Mourn
Quiequeya la Bella, as it is known, is home to many Dominican MLB players and celebrities. After learning of Ventura's passing, it appeared that every single one of them needed to share their feelings for him.
It's posts like these that show the great impact Ventura had on the Dominican Republic and her people. Fernando Villalona is who many consider to be the greatest musical artist the country has ever had, yet he defers to Ventura.
"When we talk about our music," he said. "We have to put Johnny before all of us."
Another Dominican Icon Juan Luis Guerra, who recently released a concert on HBO Max, also chimed in.
"For your music and legacy," he said. "For your smile and example, and for dressing up every morning and teaching us all what merengue is. Thank you, Don Johnny!!!"
In the baseball world, players like David Ortiz shared that Ventura was like a father figure. Even Washington Nationals slugger Juan Soto took to social media to share his condolences.
He even shared this quote from the late Johnny Ventura:
"El éxito es el trayecto desde tu punto de partida hasta lograr tu sueño"
"Success is the journey from your starting point to achieving your dream"
Get the Our Esquina Email Newsletter
By submitting your email, you are agreeing to receive additional communications and exclusive content from Our Esquina. You can unsubscribe at any time.