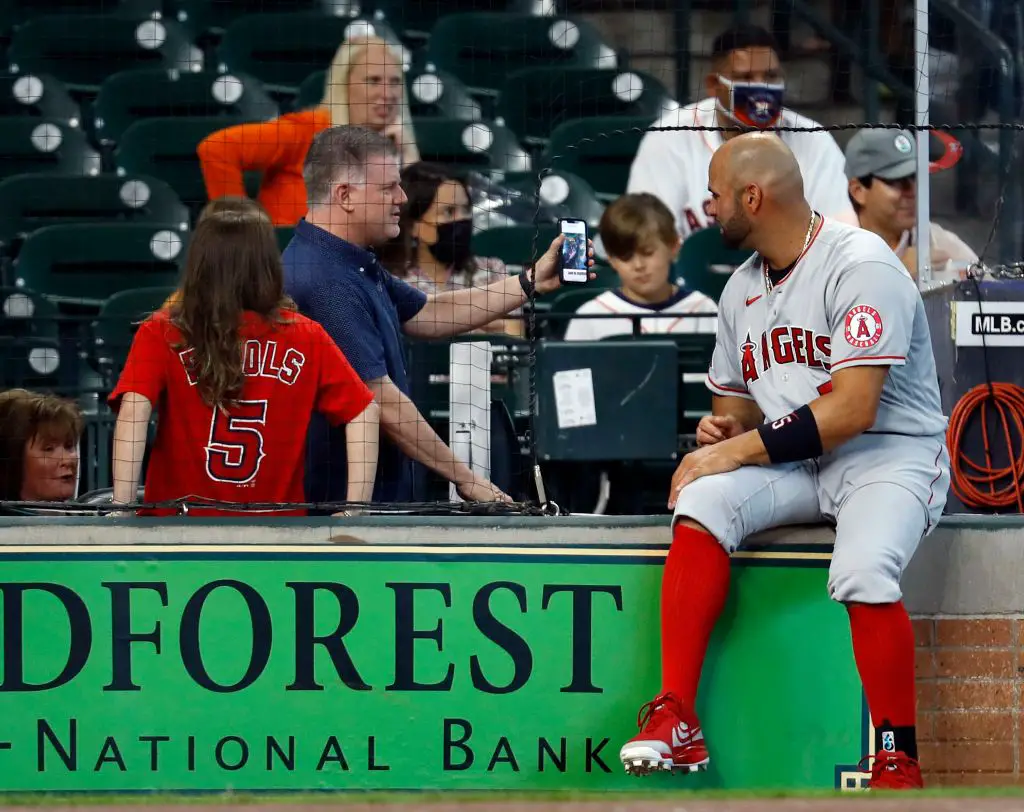 Albert Pujols deserved better ending with Angels
Putting Dominican slugger Albert Pujols' career in perspective after the Los Angeles Angels unceremoniously dismissed him.
Typically, a player of Albert Pujols' caliber is greeted with a farewell tour during his final season in the majors. The Machine deserved at least that much from the Los Angeles Angels.
As we saw with Derek Jeter and Mariano Rivera in their final seasons with the Yankees, a respected baseball icon like Pujols usually receives a farewell tour. Pujols deserved a chance to receive the acknowledgment of opposing teams and Major League Baseball for his tremendous accomplishments on and off the field.

On Thursday afternoon, though, the Los Angeles Angels designated Pujols for assignment. With the Dominican Republic legend's 10-year contract set to expire at the end of the year, it's surprising to see this happening just a few weeks into the season.
With the release, the Angels potentially robbed Pujols of an opportunity to say goodbye to opposing fans. He surely would have received special gifts and even ovations from opposing teams during pregame ceremonies. He had earned as much after such a stellar career with the St. Louis Cardinals and Angels and his countless humanitarian acts in St. Louis, Anaheim and the Dominican Republic.
Though this doesn't mark the end of his career per se, it does reek of something running afoul between Pujols and the Angels. Speculation ran wild after Los Angeles Times reporter Mike DiGiovanna tweeted that Pujols was upset that he wasn't in the lineup on Wednesday.
"He does not want to be a bench player of any kind," Angels manager Joe Maddon said. "He's got a lot of pride"
It's difficult to imagine that a nearly 10-year relationship between Pujols and the Angels would end this way. Until more information comes out, we won't know what the actual reasons were for the Angels' decision to designate Pujols for assignment.
Albert Pujols Supported by Peers
It wasn't just fans of the game that were taken aback by the new. MLB players couldn't believe it either. Hall of Fame pitcher Pedro Martínez lambasted the way the Angels treated Pujols. "Shameful," he said.
Another former player and paisano Carlos Gómez called the way the Halos handled Pujols' departure "disgusting."
Even former teammate Yadier Molina had something to say regarding his former teammate. "One last dance, bro?" Molina posted.
Molina and Pujols won two titles together as members of the St. Louis Cardinals. With the Birds currently leading a weak NL Central, it would be a fitting end to an incredible journey for, not one, but two legends.
Albert Pujols by the Numbers?
As if you needed any more reason to appreciate Pujols' greatness, here are a few stats that put in perspective just how exceptional he truly is.
According to analyst Ryan Spaeder, Pujols has gotten a hit off 10.21% of all players to ever throw a pitch in an MLB game.
---
He also ranks fifth all-time in extra-base hits.
Hank Aaron – 1477 XBH
Barry Bonds – 1440 XBH
Stan Musial – 1377 XBH
Babe Ruth – 1356 XBH
Albert Pujols – 1352 XBH
---
He ranks third all-time in runs batted in.
Hank Aaron – 2297 RBI
Babe Ruth – 2214 RBI
Albert Pujols – 2112 RBI
---
He is one of only three players ever to record at least 3,000 hits, 600 home runs, and 2,000 runs batted in.
Hank Aaron
3,771 H, 755 HR, 2,297 RBIs
Alex Rodríguez
3,115 H, 696 HR, 2,086 RBIs
Albert Pujols
3.253 H, 667 HR, 2,112 RBIs
---
In this day and age, post-integration and with a growing Latino presence, Albert Pujols stood out among the rest. If this is it, maybe he won't be remembered as the greatest of all time, but he'll never be forgotten.
Get the Our Esquina Email Newsletter
By submitting your email, you are agreeing to receive additional communications and exclusive content from Our Esquina. You can unsubscribe at any time.