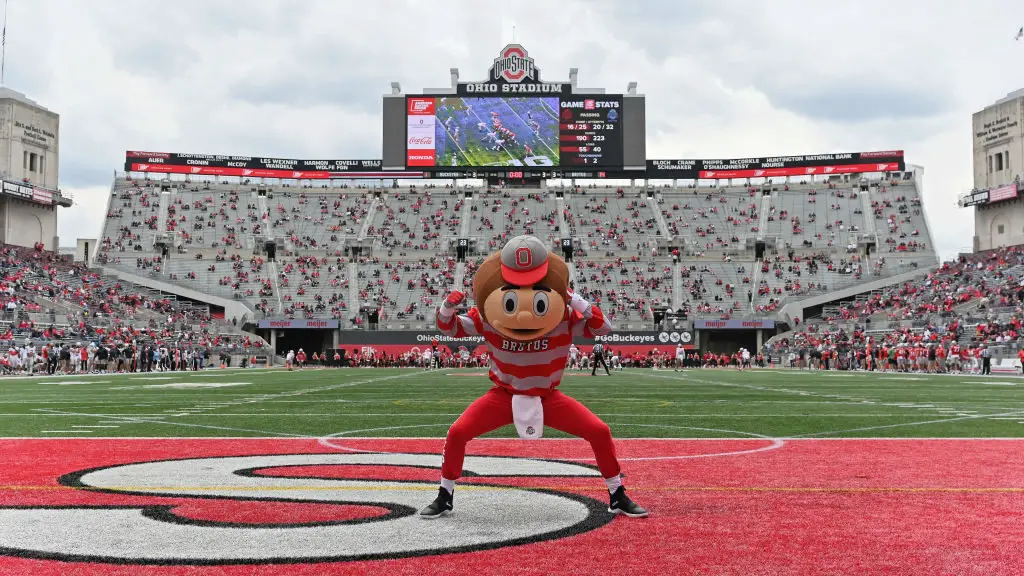 ACC, Big Ten, Pac 12 Alliance In Name Only
Alliance commissioners put nothing in writing
In response to the anticipated expansion of the Southeastern Conference, an Alliance of major conferences are creating ways to remain relevant. They're trying to maintain the ability to profit by participating in postseason bowl and playoff games. 
The Big Ten, Pac-12 and ACC, with a combined 41 schools, have all entered into a verbal "Gentlemen's Agreement" that focuses on ensuring inter-conference games for football as well as women's and men's basketball. Notably excluded from this alliance is the Big 12 Conference.
Since Texas and Oklahoma announced they're joining the SEC by 2025, the Big 12 appears to be staring directly at irrelevancy, if not extinction.
The announcement of the Alliance between the three conferences came as a surprise. However, I was surprised by the vagueness of the agreement as well as the lack of a formal alliance agreement. Nothing is written that captures the agreement between the conference leaders. 
Alliance in name only
The lack of a formal agreement makes it worth the paper it isn't printed on. After all, college athletics is a big business. There are millions of dollars at stake. Schools are concerned, as they rightfully should be, about exposure to liability. But in this instance, they're not putting this agreement in writing? Hmmmm …. 
The conferences resemble corny high school lovebirds who promise to be with each other when they go their separate ways after college. Of course, that agreement usually remains in place until their first house party. In this instance, the agreement is likely vague to ensure no schools lock into any positions that are unpopular in a few years if not months. 
The corniness of the Alliance doesn't end with the unwritten agreement. The conference commissioners added an extra layer with their self-important discussion. New Pac-12 commissioner and former gambling executive George Kliavkoff said the "historic" alliance was an "agreement between three gentlemen."
Corny Alliance
ACC Commissioner Jim Phillips doubled down with the saccharine-filled dramatic statement: "It's about trust. We've looked each other in the eye and made it an agreement."
Oh brother. 
The Alliance appears to be a way to attempt to pacify inquisitive and concerned fan bases that otherwise would be on Internet message boards or writing scathing emails to athletic administration about the future of their favorite programs. 
If there is truly an "Alliance," an agreement can answer the questions these fans would pose. How will revenue be divided? Which schools will play each other?  
The expansion of the SEC and the (perhaps in name only) Alliance has created a college football cartel. 
Big 12 misery will have company
The Big 12 won't be the only one to suffer from this development. The cartelization of the game will challenge the future of college athletics.
There won't be many opportunities for Group of Five schools to play in necessary "money games" against top schools in the ACC, Big Ten, and the Pac-12.  Athletic departments at Group of Five schools need these games to balance budgets.
It's the crutch that they depend on. The absence of these "money games" make it likely that these schools will be forced to eliminate non-revenue generating sports. 
South American World Cup Qualifying 
The next round of South American World Cup qualifying matches begin on Sept. 2. Those games generally are available on pay-per-view in the United States. For the first time fans can livestream those matches on various devices through a subscription to fuboTV. 
The South American qualifiers feature 10 teams competing for four guaranteed spots. There will be 18 matches per team. Currently all teams have played 6 games. There's plenty of meaningful South American soccer that fans can watch. 
For example, on Sept. 5, first-place and undefeated Brazil travels to second-place Argentina. This match alone might make this worth the cost of subscribing to fuboTV. 
Jake Paul's Winning Week
Jake Paul's decisive victory on Aug. 29 over former UFC middleweight champion Tyron Woodley might not have been his biggest victory of the week. It may not have been his most financially savvy transaction of the week either.
We don't know what his contract was for that fight, but we assume he had a cut of the gate with the sellout crowd at Cleveland's Rocket Mortgage FieldHouse and a percentage of the pay-per-view receipts.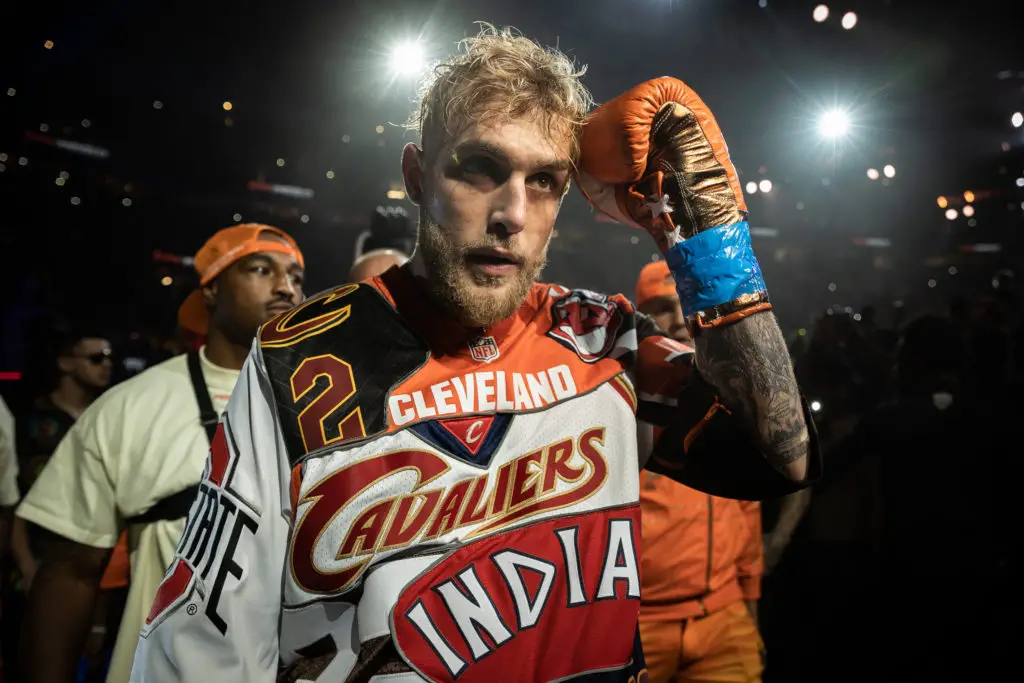 The 24-year-old YouTube sensation-turned boxer made a significant investment, rumored to be $30 million, in a gambling platform, Simplebet. He made the investment last week via his venture capital fund Anti Fund.
Simplebet focuses on in-game betting during NFL, NBA, MLB and college football contests. The company is anticipating adding in-game betting on combat sports, ice hockey, soccer, golf, and tennis. 
Simplebet differs from other gambling
In-game betting differs from traditional sports betting. Bettors can wager on categories on a contest already in progress. In-game betting is especially attractive for bettors in a stadium or arena. 
The company has significant momentum with the Jake Paul-associated investment, as well as a recent multiyear agreement with DraftKings Inc. to include their product on DraftKings's mobile sportsbooks. 
Paul isn't the only heavy hitter involved with Simplebet. 
Simplebet's co-founder and CEO is Chris Bevilacqua, the former Chairman & CEO of CAA Sports Media Ventures. He founded CSTV Network, which was sold to CBS in 2006 and is now known as the CBS Sports Network.
Tennis legend Andre Agassi, a Las Vegas native, is also an investor in SimpleBet. Other investors already in the sports industry are Philadelphia 76ers co-owner David Blitzer and San Francisco Giants and Derby County Football Club owner Jeff Mallett. 
After the 'Last Dance' 
"The Last Dance", a documentary that captured the 1997-98 Chicago Bulls title run, now has a spin-off. 
Dennis Rodman will serve as an executive producer in a Lionsgate feature film, "48 Hours in Vegas" that will highlight his brazen trip to Las Vegas during the 1998 NBA Finals.
Specifically the movie will focus on a hungover Rodman, his relationship with the Bulls front office and then-girlfriend 90s sensation Carmen Electra. 
The "Last Dance" was released during the early part of the social distance shutdown brought on by the global pandemic and generated much discussion on social media. I would expect a movie about Rodman and his antics to generate significant interest. 
Good Malice
Speaking of movies, we strongly encourage you to watch Netflix's  documentary "Malice at the Palace" takes a look back at the 2004 fight between the Detroit Pistons and the Indiana Pacers at the Palace in Auburn Hills that later turned into a melee. The film, produced by Isabel San Vargas and former NBA star and fight participant Jermaine O'Neal takes a look at the careers and legacies impacted as well as the media and fan reaction to that altercation. 
The movie has many storylines ranging from race to team building and everything in between. 
Get the Our Esquina Email Newsletter
By submitting your email, you are agreeing to receive additional communications and exclusive content from Our Esquina. You can unsubscribe at any time.