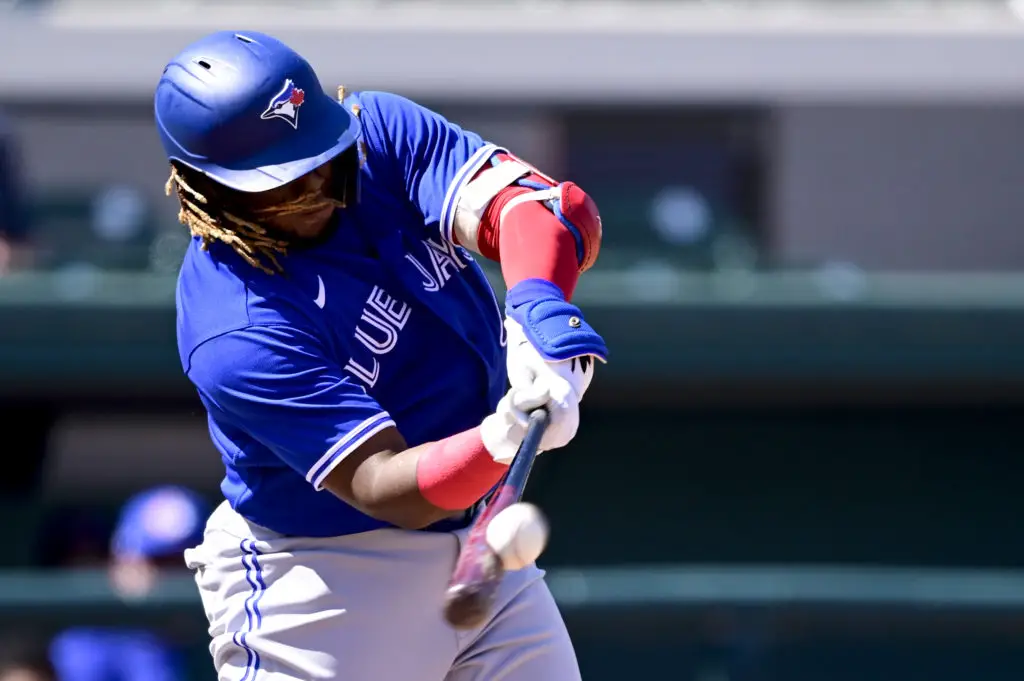 2021 Midseason MLB Awards: Most Valuable Player
Picking the midseason AL, NL MVP
Last July, MLB kicked off a pandemic-shortened season that lasted just 60 games. Almost a year later, most teams hover around the 81-game mark and the All-Star break is right around the corner. So, today, it's time to reveal our midseason winners of the most coveted awards in baseball. 
We begin with the Most Valuable Player award in the American League and the National League. Thankfully we're working with a sample size of 21 games more than Baseball Writers' Association of America members had to analyze last season.
Midseason MLB Awards: AL MVP
As it stands, the race for the AL MVP award is between two international players. One is from the Dominican Republic and the other from Japan.
Of course, we're talking about VLADIMIR GUERRERO JR. and SHOHEI OHTANI.
The son of 2004 AL MVP and Hall of Famer Vladimir Guerrero is a legitimate contender for the triple crown this season. In fact, Guerrero Jr. trails only Ohtani in home runs (30 to 27), Michael Brantley in batting average (.340 to 337), and Rafael Devers in RBI (70 to 69).
If he wins the triple crown, it'll be the first time since Miguel Cabrera did it in 2012. It would also only be the sixth time a player has achieved the triple crown in the integration era (1947-present).
As for Ohtani, you would have to travel back over a century to find a legitimate two-way player as good as he is. Even then, Ohtani might be the best. Here's why:
Offensively, he is absolutely smashing. In fact, his .685 slugging percentage leads all American League hitters and trails only Fernando Tatís Jr.'s .702 SLG for the MLB lead.
Also, Ohtani already has 30 home runs – the most by a two-way player ever – and 66 RBIs through 76 games. At this pace, by the end of the year, he'll have approximately 60 homers and 132 RBIs. If he can finish the season with 60 or more HR and 130 or more RBIs, he'll be only one of six players in history to do so.
Oh, by the way, he's an excellent pitcher too. In 12 starts this season, Ohtani has a 3.60 ERA and boasts a top 10 K/9 rate of 12.45. Not too shabby.
Midseason AL MVP Verdict: Shohei Ohtani
Get the Our Esquina Email Newsletter
By submitting your email, you are agreeing to receive additional communications and exclusive content from Our Esquina. You can unsubscribe at any time.