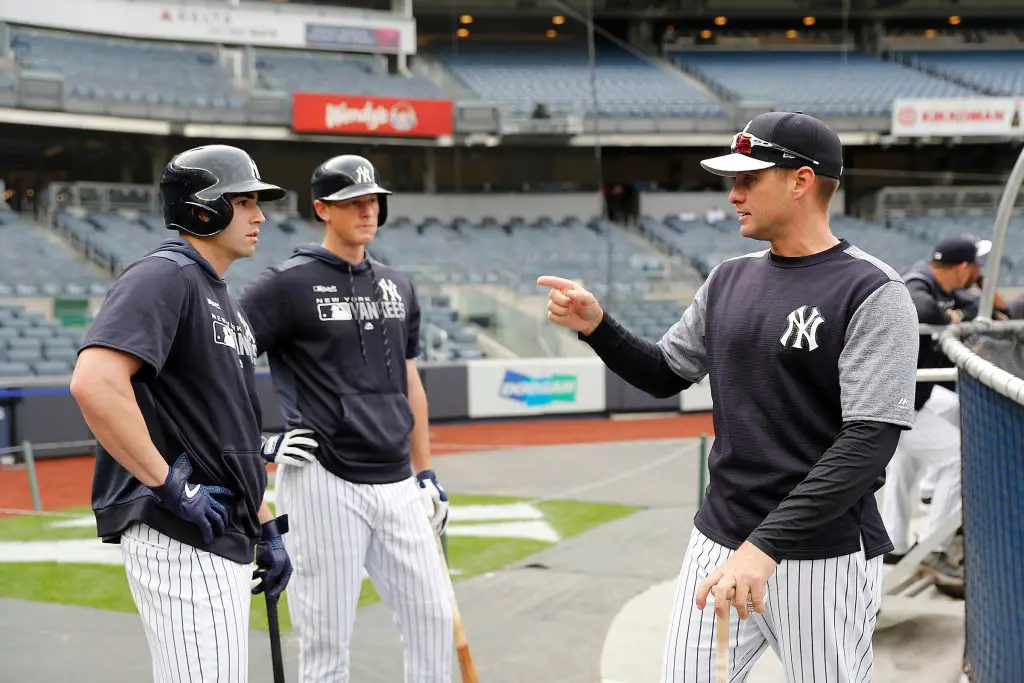 Yankees: Carlos Mendoza's Baseball Odyssey
Follow Barquisimeto, Venezuela native Carlos Mendoza's journey from minor leaguer to New York Yankees bench coach.
As a player, Carlos Mendoza worked his way up the San Francisco Giants' farm system for 8-9 years before hitting bottom in 2003. Upon being released from the Giants, Mendoza fielded little interest from Major League Baseball organizations. 
He resorted to playing for the Pensacola Penguins, an Independent League team out of Florida.
For years, he had worked on making it to The Show, modeling his game after Venezuelan baseball legends who tended to play middle infield.
"I always wanted to be somebody like Omar Vizquel. He was winning Gold Gloves and all of that," Mendoza said. "Once, I even had an opportunity to meet Luis Sojo, which was kind of like a dream come true."
Mendoza's family always pushed education. To this day, his mother, an English teacher, and his father, a mechanical engineer, continue to encourage Mendoza to return to school.
Mendoza chose baseball, however, getting to try out for MLB teams when he was 14. At that age, he barely even knew what a baseball tryout entailed or what it would take to finally make it to the big leagues.
"I never knew what a tryout was," Mendoza said. "The first one was with the Atlanta Braves and I didn't know that I had to run a 60-yard or any of that."
What he did know, however, was the value of hard work, and from that point on, he started to prepare. 
He was 16 when the Giants offered him his first opportunity. There was no looking back.
Journey to the United States
Making the transition from Venezuela to the United States wasn't easy for Carlos Mendoza. Though it wasn't his first time in the States, it was the first time in his life he'd be away from his family.
"It was tough," Mendoza said of his first year in the Giants organization. "As a 16 year old, you're away from your family. There was no cell phones, no internet. There was none of that."
Still, Mendoza remained headstrong. Through tearful telephone conversations with his parents, he assured them that he was making the right decision
Even upon returning home to Barquisimeto, Mendoza would avoid conversations with his mother in which she would continue to push education. Instead, he'd play winter ball, hoping to improve his game enough to get promoted to the next level.
"It was 24/7 and 365," Mendoza said of his obsession with the game. "Either you play here in the States or go back to Venezuela and play winter ball there."
The furthest Mendoza would get with the Giants, however, is Class AAA in his final season with the organization. It was a short, 9-game stint in which, really, he wasn't all that bad. Still, however, the Giants released him
Resorting to playing baseball in an Independent League, you would have to imagine that Mendoza would seriously consider his mother's advice. Instead, he continued improving his game, which ultimately earned him a second opportunity. 
This time with the New York Yankees.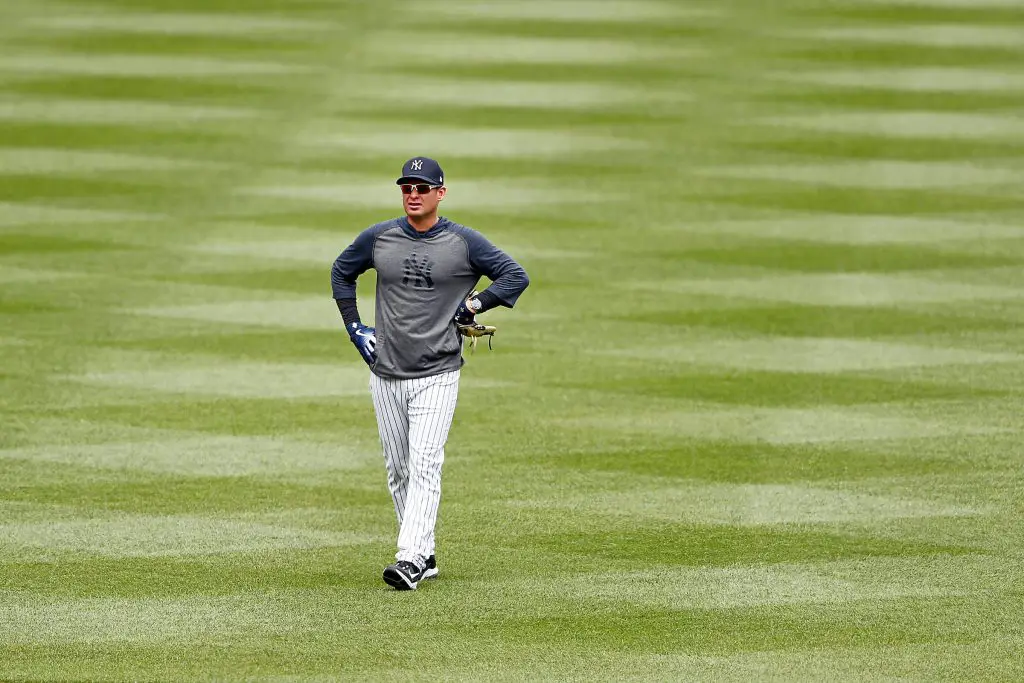 A Second Chance
After seeing how well he was playing in Pensacola – Mendoza hit .315 in two and a half Independent Leagues seasons – the Yankees gave him another opportunity as a player. 
Initially, the move paid off. In his first stint with the Tampa Yankees, Mendoza was named an All-Star shortstop and finished the season with a .270 batting average. 
In the three years that followed, however, Mendoza would see a steady decline in production. Ultimately, this would lead to the end of his playing career.
Fortunately, the Yankees liked what they had in him. So much so, that in 2009 they gave him an opportunity to become a coach.
At first, the team opened up a position for Mendoza with the Staten Island Yankees. "I started as a fourth coach working with infielders, baserunning, a little bit of everything," he said. "I just helped the manager and coaches there."
Liking what they saw, the Yankees decided to give him the same job with the Charleston RiverDogs, their Class A affiliate in the South Atlantic League in 2010. 
One year later, they promoted him to be Manager of their Rookie-Level affiliate, the Gulf Coast Yankees. A year after that, he returned to the RiverDogs as a Manager.
As a minor league manager, Mendoza's main focus was on developing players. To prepare players for the next level and to teach them how to play the right way. In order to do this, he admits, "the biggest thing is communication."
"You have to be able to communicate and connect with your players," he said of his philosophy. "Make sure that you're spending time to get to know players as persons because when they know that you care about them, that's how you get their trust. Once you get their trust, it's easier to connect and to get them to where they want to be."
In all, Mendoza would spend 10 years in the Yankees' minor league system. In 2018, however, he finally got the call and was named the quality control coach for the Big League club.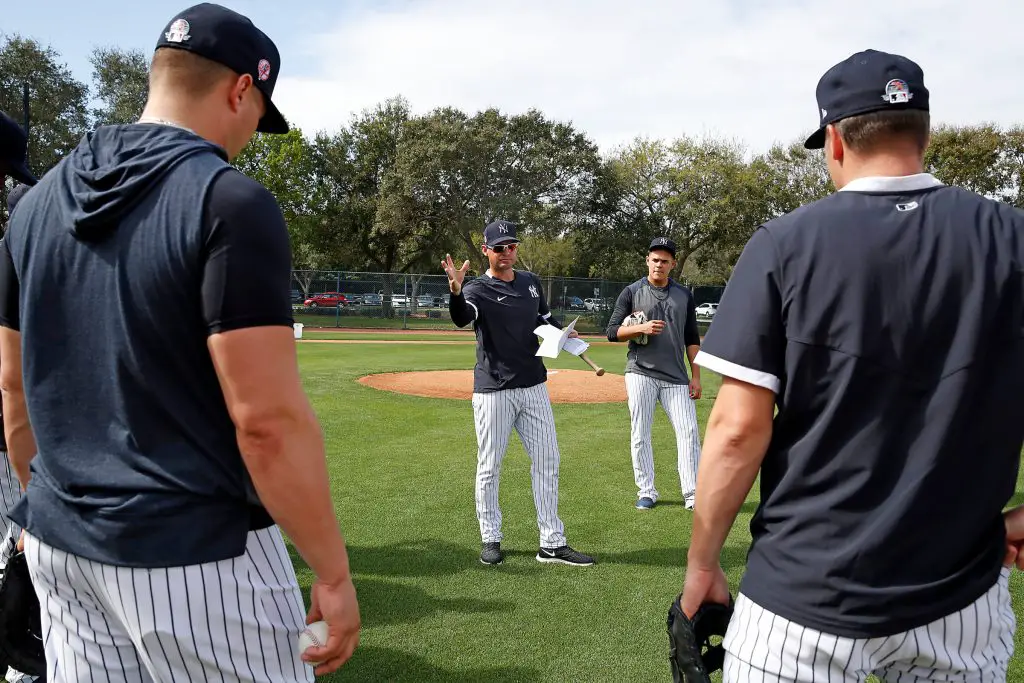 The Right Hand Man
Carlos Mendoza takes great pride in his journey to Major League Baseball. In less than three years, he went from quality control coach to bench coach, sitting alongside Yankees manager Aaron Boone.
In this role, he takes on many more responsibilities. "I'm not only translating," he said. "I'm communicating with the whole team and making sure I know what's going on in the clubhouse."
Another added benefit for him is that, since he worked at various levels within the farm system, he already knows many of the players. He had Aaron Judge, Miguel Andujar, Gary Sanchez, and the rest of the young Yankee core before getting the call to coach the Big League club. Because of this, he's comfortable taking some off of Boone's plate.
"As a bench coach, you have to have a relationship (with players)," he said. "So, if there's something that needs to be addressed, I'll do it myself just to take some off of Booney's plate because there's so much."
His work with the Yankees has even gained the attention of other organizations. Like the Boston Red Sox, who upon relieving their interim manager Ron Roenicke of his duties at season's end, looked to Mendoza among others for their managerial opening.
In the end, the Sox wound up reuniting with Alex Cora. As for Mendoza, fortunately, the Yankees get to retain their right-hand man whose focus never waned. "Right now my focus is on winning a championship for the New York Yankees," Mendoza said.
In the end, Carlos Mendoza doesn't want to give the wrong impression of his baseball odyssey.  "People think that I came out of nowhere to become the bench coach for the New York Yankees," he said. "I'm here right now because of hard work, being responsible, being honest."
Get the Our Esquina Email Newsletter
By submitting your email, you are agreeing to receive additional communications and exclusive content from Our Esquina. You can unsubscribe at any time.