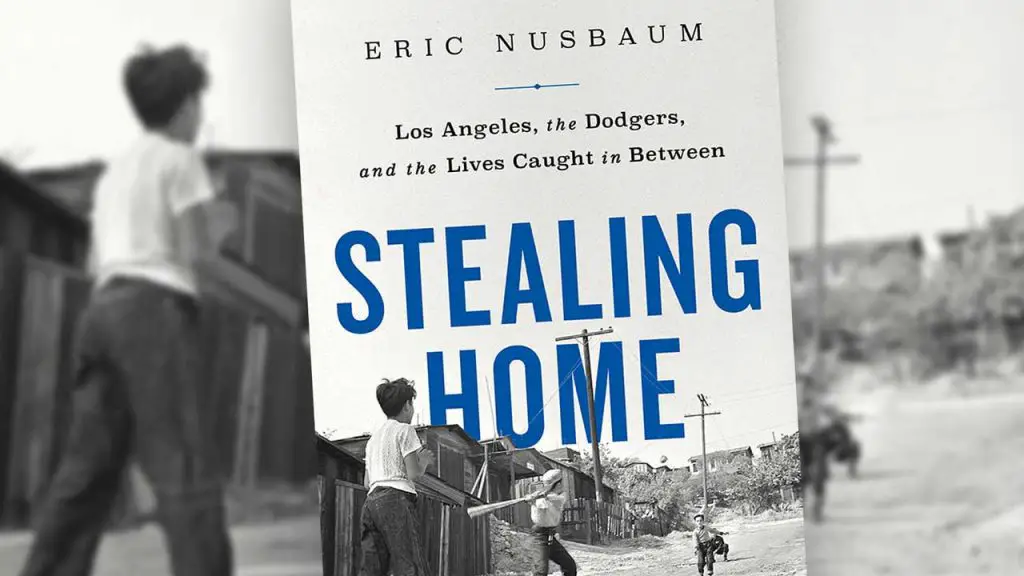 Stealing Home is a masterpiece on Dodgers, L.A., Latino history
Eric Nusbaum's "Stealing Home" masterfully captures heartache that led to Dodger Stadium
The beautiful brown faces were everywhere, or so it seemed, among the crowd at the World Series. They descended on Globe Life Field in Arlington, Texas, in Dodgers jerseys, serapes and even blue, luchador masks with the famous interlocking LA logo.
In between innings of Games 1, 2 and 6 – the Dodgers' "home games" at the first neutral site World Series of the modern era – the big screen at Globe Life Field showed fans watching from their cars in the parking lot at Los Angeles' Chavez Ravine.
Watching those Latino fans, I wondered what the late Abrana Aréchiga would have thought. How many Dodgers fans know that powerful forces in Los Angeles conspired to displace Aréchiga and Mexican families from Chavez Ravine to clear that land, first in a failed bid for public housing and then eventually to give it to Walter O'Malley to build beautiful Dodger Stadium.
Aréchiga fought for her modest home, as chronicled beautifully in Eric Nusbaum's masterpiece "Stealing Home."
"She was a fierce protector of her family, an activist for what she believed, and a tough, smart, funny person," Nusbaum says of Aréchiga. "Her journey from Zacatecas (Mexico) to Los Angeles and the battles she fought to hold onto her home resonated with me deeply."
Aréchiga is one of the central figures in "Stealing Home," a powerful book that every Dodgers fan should read. Former public housing official Frank Wilkinson is another central figure. Stealing Home rates with best-selling author David Maraniss' "Clemente" on Roberto Clemente among the best sports books.
You won't regret reading it.
Nusbaum sat down with Our Esquina for a Q&A to discuss Stealing Home:
Jesus Ortiz – What motivated you to write this book?
Eric Nusbaum – This is actually a question I answer in the prologue! When I was a high school student in Los Angeles, a man named Frank Wilkinson came to my US History class to speak to us about his experience being blacklisted during the Red Scare. Frank was a public housing official in LA in the 1940s and 50s. One of the first things he told us was that "Dodger Stadium should not exist."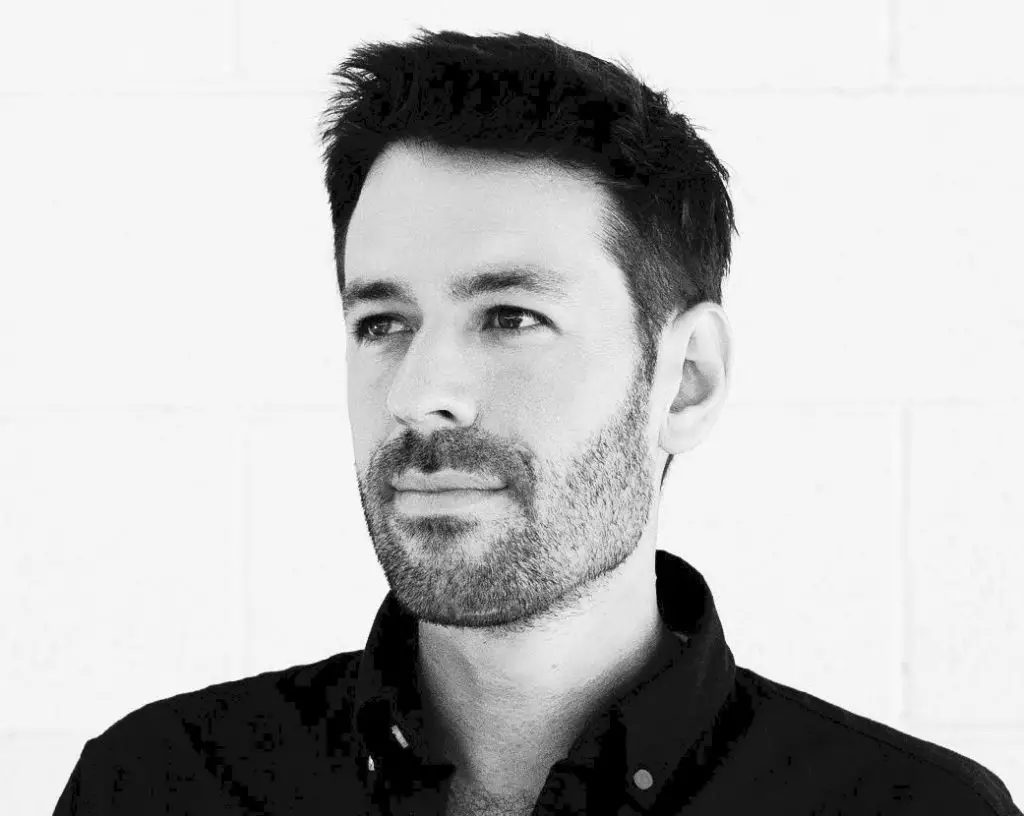 The short version of what happened in my book is that Frank and his allies evicted three largely Mexican American communities to make way for a public housing project. Then the public housing project was cancelled in a McCarthyist conspiracy, and the city sold the land to the Dodgers. The story Frank told, about family and politics and corruption and baseball hooked me. I think on some level, I knew from that very moment. 
J.O. – I enjoyed how you tracked the lives of several families in this book. Which characters resonated most with you?
E.N. -Well I already mentioned Frank Wilkinson, the idealistic public housing official. The other character who resonated with me the most, and who in many ways is the heart and soul of the book, is Abrana Aréchiga. She was a fierce protector of her family, an activist for what she believed, and a tough, smart, funny person. Her journey from Zacatecas (Mexico) to Los Angeles and the battles she fought to hold onto her home resonated with me deeply. 
J.O. – I was born and raised in Los Angeles, so I wanted to learn more about the folks who were displaced. But I didn't realize the depth of how they displaced those families and how they ruined the public housing official. How has his family reacted to the book?
E.N. – The Wilkinson family have been extremely kind. They were touchy at first about opening up to me — in part because they had, had some bad experience with writers in the past. But they were also very open about Frank's life, and were happy that I wrote about both his attributes and his shortcomings. I'm so grateful that they let me in. 
J.O. -Was it difficult to remain a Dodgers fan after digging through the history of how Dodger Stadium was built?
E.N. – In some ways it was: the history is really ugly. A big part of why I was so arrested by this story – and continue to be – is the tension between something I love very much and the tragedy that made it possible. In some ways, the book was me working through that. But I also think digging through history has given me a better sense of perspective on it. I am a person who likes to question things, and to be critical of the world around me – not critical as in negative, but critical as in thinking deeply about it.
The history behind Dodger Stadium is brutal, but it's also the history of Los Angeles, of California, of America. If we can't face the ugly past how can we be prepared to meet the present moment? If we can't be honest about its history, how can we claim to really love something? 
J.O. – What percentage of Latinos from the area around Chavez Ravine do you think still boycott the Dodgers?
E.N. -I have no idea, to be honest. There are definitely some fans who do, and not all of them are Latino. There are also plenty of residents of the three displaced communities – Palo Verde, La Loma, and Bishop – who are still alive and still boycott. 
J.O. – I'd argue that Dodger Stadium has the largest concentration of Latino fans in attendance in the majors? Is that true? 
E.N. -I don't have the numbers to prove it, but I would have to imagine. The Dodgers draw better than anybody and their fanbase – like is primarily Latino. 
J.O. -Beyond Fernando Valenzuela and Jaime Jarrin, why do you think Los Doyers have become such an important part of Latino culture in Southern California?
E.N. – For one, Dodger Stadium has long been one of the most affordable, accessible sports experiences in LA. I remember when I was a teenager, I could drive to the park with my friends and split parking and then we could all get bleacher seats for $6.00. The games were all on free TV, too.
None of this is the case anymore, unfortunately. But one thing that is still happening is that the team markets to Latino fans in a big way. Going back to Walter O'Malley's ownership, the Dodgers have really sought out the Latino fanbase. They had the first regular Spanish-language radio broadcast with René Cardenas and Jaime Jarrín. They sought out Latino players. Fernando Valenzuela was only one (major) part of it. 
J.O. -What thesis would you want readers to get out of your book?
E.N. -I hope they leave the book with some feeling of the emotional weight of what the people I wrote about lived through. I hope they leave thinking that they have read an entertaining and enlightening story about how this country works. I hope they leave thinking they want to recommend the book to a friend. 
J.O. – How have the fights for public housing in Los Angeles and throughout the country changed, if at all, since the families were displaced from Chavez Ravine.
EN: The fights over public housing in Los Angeles came out at a moment when it was still possible to imagine public housing as a massive and sustainable part of American government and the American economy. To me the events in this book can stand in for the defeat of public housing broadly by private real estate interests. To be honest, there just hasn't been sustainable support for public housing in this country since then.
Get the Our Esquina Email Newsletter
By submitting your email, you are agreeing to receive additional communications and exclusive content from Our Esquina. You can unsubscribe at any time.