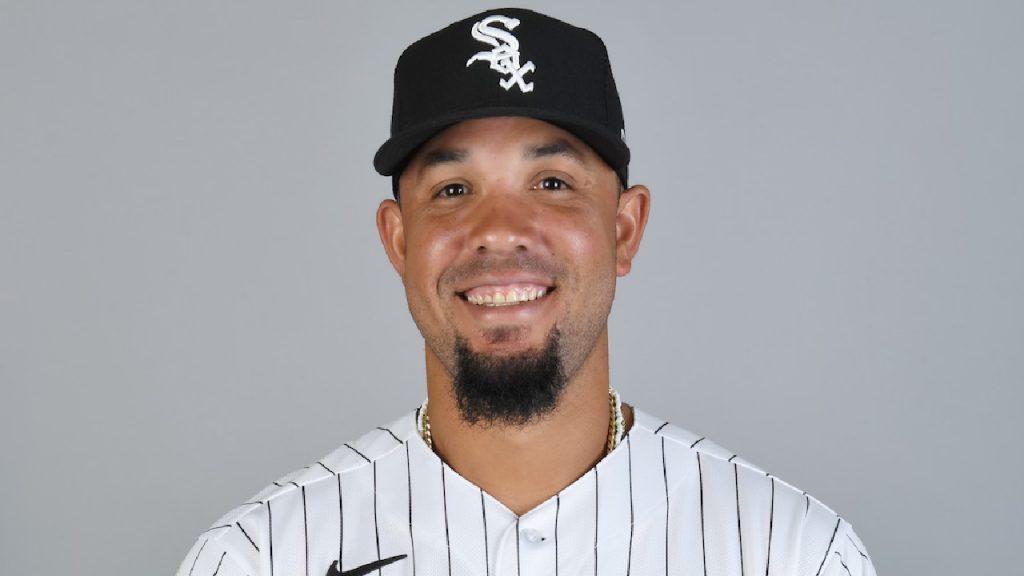 Counting our Blessings, 20 highlights of 2020
Even 2020 has given us 20 great memories in sports
It's an understatement to say 2020 has been a difficult year. The coronavirus has wrecked havoc on the entire world.
In our corner of the sports world we have found 20 great memories from the 2020 in sports. We give thanks for these memories. Some were charitable like Pedro Martinez and fellow Dominicans who stepped up for their gente.
Most were exploits on the field. One was a touching tribute to El Kobe by his fans. We hope these memories bring a smile to your face during this Thanksgiving week.
20 memories that resonate from 2020
Jose Abreu wins AL MVP – Few have shown the raw emotion Jose Abreu showed after he won the AL MVP trophy. The White Sox slugger showed became the third Cuban to win an MVP.
Slam Diego – Fernando Tatis hit a grand slam in a regular-season while his team was comfortably leading. As a result, the validity of some of baseball's unwritten rules were challenged and seemingly defeated. Additionally, the San Diego Padres earned the nickname "Slam Diego" after the Padres hit five grand slams in six games!
Pedro Martinez and Dominican step up to help during a pandemic – The Pedro Martinez Foundation launches the COVID-19 initiative raising hundreds of thousands of dollars in funds and more to help the Dominican Republic combat the novel coronavirus. More than 40 Dominican players have united for this effort.
Baseball's young superstars – Juan Soto, Ronald Acuña Jr., Fernando Tatis Jr., Luis Robert and Eloy Jimenez give baseball a strong crop of elite young superstars.
MLB Revenge stories –

Joe Kelly vs. Astros – Los Angeles Dodgers' Joe Kelly took it upon himself to seek revenge for his team, who were victims of the 2017 Astros, who were later found to have cheated that season.
Mike Brosseau's revenge – Brosseau hit a game-winning home run against Aroldis Chapman, who had thrown at Brosseau's head earlier that season. Chapman will serve a 2-game suspension during the 2021 season for his actions.

Chicago Owned the No-hitter

Lucas Giolito – Giolito records the Sox's 19th no-hitter, tying the Red Sox for the most no-no's by an American League team. He was the first ChiSox pitcher to reach double-digit strikeouts in a no-hitter. Perhaps, most impressive is that Giolito nearly recorded a "Maddux" – a shutout with 99 pitches or less. Giolito completed the feat in 101 pitches while striking out 13 batters.
Alec Mills – This performance came out of nowhere. Mills had started only 14 MLB games prior to this game. He was the 673rd pick in the 2012 Draft. Mills was later traded to the Cubs for Donnie Dewees in 2017. This was the first time the Cubs and White Sox threw no-hitters in the same season. It was also the fourth straight Cubs no-hitter on the road. The last time the Cubs tossed a no-hitter at Wrigley? 9/2/1972.

Mexican love for El Kobe – Kobe Bryant captured the hearts of Los Angeles' large Mexican American community unlike any other non-Mexican athlete. So the former Lakers superstar was mourned by his Mexican fans with all the Mexican honors. First Banda, then Mariachi and eventually Aztec Dancers all showed up to the Staples Center to honor Bryant after he died in a helicopter accident.
Los Angeles: City of Champions – The City of Angels became the City of Champions this year. First, LeBron James and the Lakers beat the Heat. Then the Dodgers beat the Rays to snap their 32-year championship drought.
NBA Bubble – The NBA instituted a bubble system to complete the 2019-2020 season. As a result, no NBA player tested positive for COVID-19 while in the bubble. That was a remarkable accomplishment during a worldwide pandemic.  
American-Pro Sports Tackle Social Justice movement

Basketball – After the Jacob Blake shooting, both the NBA and the WNBA decided to sit out games in protest. Eventually, both leagues resumed play as owners agreed to work with election officials to convert facilities into voting locations for the 2020 election. Additionally, the NBA agreed to work with players and network partners to raise awareness around voter access in ad spots during games.
MLB – Players took a knee on Opening Day while holding a black cloth in solidarity with the BLM movement. Also, a BLM decal with the MLB logo was placed behind the mound. It was visible throughout broadcasts. 
NFL –  League has imprinted "End Racism" and "It takes all of us" in the end zones of each stadium. Additionally, they allow players to wear these four approved messages on helmets and caps: "Stop hate," "It takes all of us," "End racism," or "Black Lives Matter."

Ortiz ends Mexico's PGA Tour drought – Guadalajara's Carlos Ortiz wins the Vivint Houston Open to end Mexico's 42-year drought between PGA tour victories by a Mexican. 
Urias closes World Series – Mexico's  Julio Urias closes out the 2020 World Series as the Dodgers beat the Rays for their first World Series title in 32 years.
Aranda takes over at Baylor – Defensive coordinator Dave Aranda helps LSU win the national football championship and then leaves to become the head football coach at Baylor. 
La Pantera unleashed –  Luis Robert lived up to the hype in his major league debut with the Chicago White Sox. The Cuban center fielder will challenge for an AL MVP Award soon. La Pantera won the AL Gold Glove after stellar defense in center. He can do it all.
Ancer captivates at The Masters – McAllen's Abraham Ancer flirts with making a run at the Masters. In his first trip to Augusta, the Mexican American who was raised in Reynosa, Mexico, and McAllen, entered the final day of the 2020 Masters second after an impressive week. 
Record wave ride – Brazilian surfer Maya Gabiera breaks Guinness records surfing 73.5 ft wave.
Becky G sings perfect tune for grandparents – Singer Becky G, a member of the NWSL expansion team Angel City FC's ownership group, honors her Mexican abuelos at the American Music Awards.
Mets turn to legend's son – Luis Rojas, the son of the legendary Felipe Alou, was named manager of the New York Mets after Carlos Beltran stepped down amid the Astros cheating scandal.
Ozuna slugs three for Fenway Park history – Atlanta Braves designated hitter Marcell Ozuna becomes the first National League player to hit three home runs at Boston's Fenway Park on Sept. 1.
A place for women, finally – Kim Ng becomes the first woman general manager in baseball history when she is hired by the Marlins, becoming the second Asian GM in baseball history. 
Get the Our Esquina Email Newsletter
By submitting your email, you are agreeing to receive additional communications and exclusive content from Our Esquina. You can unsubscribe at any time.