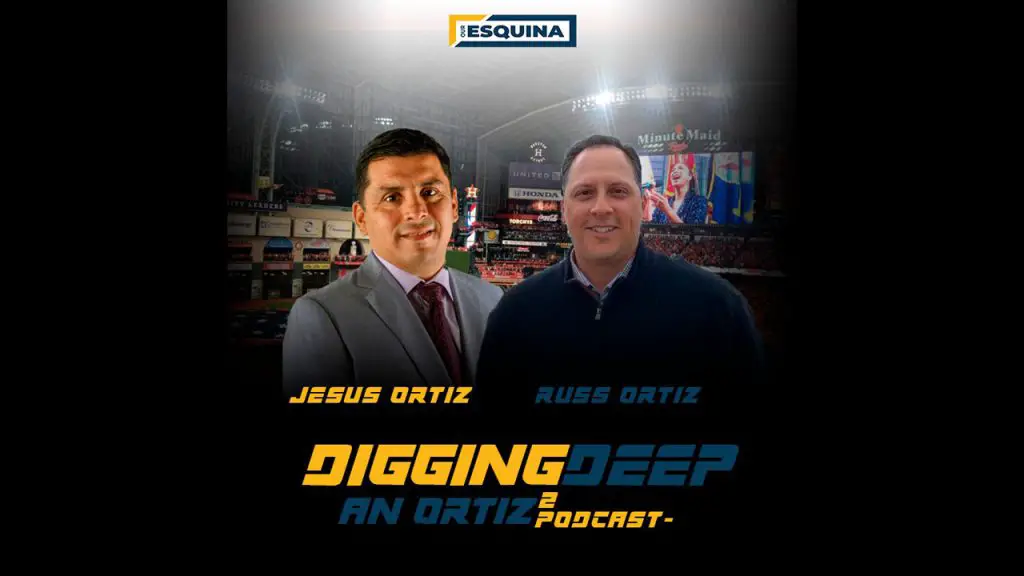 Francisco Romero shares journey to becoming Spanish voice of the Astros
Acclaimed Astros Spanish language broadcaster Francisco Romero charted his journey to the big league early. He shared that journey on the latest episode of Digging Deep with Russ and Jesus Ortiz.
In retrospect, it seems Romero was destined to become a big league broadcaster almost from the day he landed in the United States.
The Spanish voice of the Astros has a story that is rich in baseball even though he has also made a name for himself calling college sports. How many other broadcasters can say they learned how to speak English listening to the legendary Vin Scully call Los Angeles Dodgers games?
Francisco Romero assimilated through baseball
Romero arrived in the United States at 12 years old. He and his brother didn't know any English at the time. Yet, they knew the names of the players when they first heard Scully's Dodger broadcasts in Arizona. By the end of the Dodgers' magical 1981 season, Romero could understand most of Scully's broadcasts.
Romero spent and hour discussing his journey with former Major League All-Star Russ Ortiz and Jesus Ortiz in the latest episode of Digging Deep, an Ortiz (squared) podcast.
Romero discussed his humble beginnings and his love of his job and his family. He appreciates his wife's devotion and sacrifices so much during his career, he even put her surname next to his on his 2019 American League Champion's ring.
The "Romero Valenzuela" on Romero's ring says a lot about his devotion to family. Listen to the latest episode of Digging Deep to learn more about Francisco Romero's triumphant journey to one of the best jobs in baseball.
Follow Russ Ortiz and Jesus Ortiz on Twitter.
Subscribe: Apple Podcasts / Google Podcasts / Spotify / Amazon / Stitcher
Get the Our Esquina Email Newsletter
By submitting your email, you are agreeing to receive additional communications and exclusive content from Our Esquina. You can unsubscribe at any time.