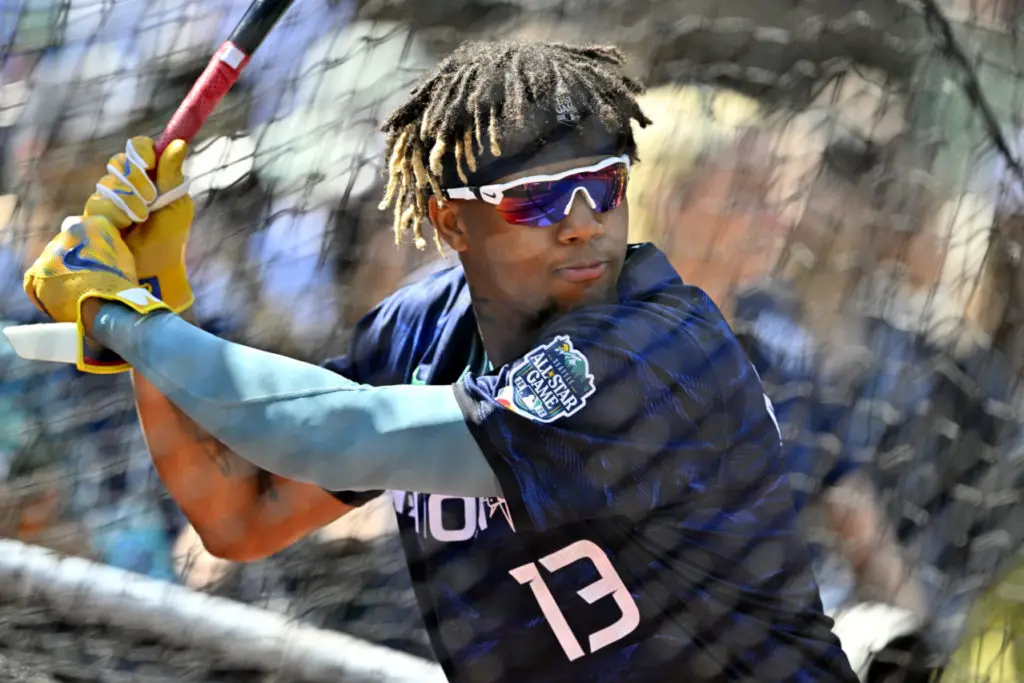 Ten Major League Baseball predictions
Ronald Acuña Jr. and the Braves appear on course for the Fall Classic
Can Astros ace Framber Valdez win the AL Cy Young? Will Shohei Ohtani win the MVP Award? Will the Japanese star even be with the Angels at the end of the season? How much Major League Baseball hardware can Ronald Acuña Jr. and the Atlanta Braves collect this year?
These are all questions on fans have as Major League Baseball returns to action after the All-Star Break.
10. Esteury Ruiz ends the season with 80+ stolen bases. 
Jon Berti led the majors with 41 stolen bases last season. Now that Major League Baseball made the bases bigger to stir up offensive production, Esteury Ruiz's 43 stolen bases have already surpassed Berti's total from last season.
According to Fangraphs, Ruiz is projected to steal 64 stolen bases. To surpass that number he will need games with multiple stolen bases. Thus far, he has seven games with multiple stolen bases, including a game with four stolen bases. 
The last time a player had over 80 stolen bases was in 1988, when Vince Colemen stole 81 bases and Rickey Henderson stole 93. Jose Reyes came close when he stole 78 in 2007.
To accomplish this feat, Ruiz will need to increase his on-base percentage. He's only walked 14 times and is hitting .257
9. Reds win the NL central for the first time since 2012:
The Reds are first in the NL Central at the All-Star break for the first time since 2010. With a record of 50-41, Cincinnati has a game advantage on the Brewers.
A huge part of their resurgence are their young core players, rookies Elly De La Cruz, Andrew Abbott, Spencer Steer, and Matt McLain. 
The Reds were 27-33 before De La Cruz's promotion to the majors. Since then, Cincinnati has won 23 out of 31 games and mixed in a 14-game win streak. De La Cruz's energy on and off the field has been enormous.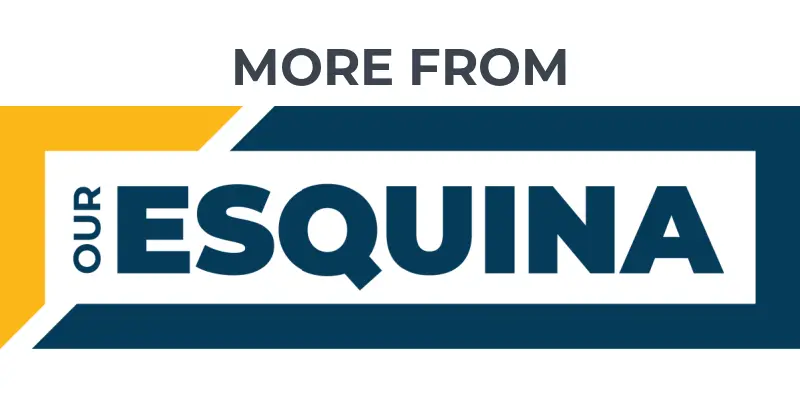 Phenom Elly De La Cruz sparks Reds resurgence
Venezuelans Ronald Acuña Jr., Arraez lead All-Stars
Gomez: Luis Arraez may be better than Tony Gwynn
Abbott, the fifth ranked prospect for the Reds, has been lights out. In seven starts, he is 4-1 with a 2.38 ERA, a 1.03 WHIP, and 48 strikeouts. 
After losing 100 games the year before, the Reds have made a case for one of the greatest turnaround season by winning the NL Central.
8. Josh Jung AL ROY:
Josh Jung wasted no time settling in with the Rangers. The San Antonio native was the AL All-Star team's starting third baseman. Jung was one of six Rangers in the Midsummer Classic, and the only rookie among them. 
Jung's 19 home runs are second best on his team, only trailing fellow All-Star starter Adolis Garcia. He has 97 hits, 56 RBIs, a .280 batting average and a 2.8 WAR. 
The slugging third baseman could potentially be the Rangers' third Rookie of the Year in  their history, and the first since Neftali Feliz in 2010. 
7. Corbin Carroll NL ROY:
Corbin Carroll has produced as advertised for the Arizona Diamondbacks. The projected NL ROY is proving his case to win the award. Now the Seattle native played in his first All-Star game in his hometown.
Carroll's 5.0 WAR and .915 OPS rank best among qualified rookies. Arizona's slugger is only the second rookie Diamondback to make the All-Star Game since Wade Miley in 2012. 
Carroll, 22, leads his team in batting average with .289, home runs with 18, and OPS. 
There is no secret the 5-foot-10 outfielder is the best position player on the Diamondbacks. He is proving he is the best rookie in the National League. 
6. Zac Gallen NL Cy Young:
A major reason for the Diamondbacks' resurgence is the stellar pitching performances by their ace Zac Gallen. The 2023 NL All-Star game starting pitcher is building off his remarkable season a year ago, when he finished fifth in Cy Young voting. 
The 27-year-old from Somerdale, N.J.. made his first All-Star game, after sporting 11 wins and ranking sixth in the NL with a 3.04 ERA. 
Gallen's 2.77 FIP and 1.05 WHIP rank first in the National League. He has 125 strikeouts and only allowed 23 walks, garnering him a 5.43 strikeout to walk ratio.
Although Gallen will have to compete against Spencer Strider and Clayton Kershaw for the NL Cy Young, a marvelous second half could have Gallen winning his first Cy Young Award. 
5. Framber Valdez AL Cy Young:
Framber Valdez is an All-Star once again in consecutive years. The Astros' ace has been outstanding this year. Coming off a record-breaking year in which he threw 25 consecutive quality starts, Valdez is doing more of the same. 
His 2.51 ERA and 167 ERA+ are best in all of baseball. With injuries pounding the Astros' starting rotation, La Grasa leads Houston's rotation in most pitching categories. He has seven wins, 116 strikeouts, a .105 WHIP, and .224 BBA. 
With Shane McClanahan dealing with an injury, Valdez is making a strong case to win his first AL Cy Young Award after he finished fifth last season. 
Major League Baseball milestones
4. Luis Arraez quest for a .400 BA:
The last time a player has hit over .400 was Ted Williams in 1941. Luis Arraez is striving to be the next player to accomplish this feat. 
Arraez kept his hitting trend going with two singles in the Midsummer Classic. The San Felipe, Venezuela, native, is batting a whopping .383, which is best in all of baseball. During that span, Arraez has tallied 126 hits, 35 multi-hit games, and three five-hit games. 
With the shift coming to an end at the start of the 2023 season, Arraez has benefited greatly. Arraez's .905 OPS has been crucial as he's been brought home 40 times. 
Arraez's hitting regiment has the Marlins second in the NL East and atop of the NL Wild Card Standings. 
3. Shohei Othani AL MVP and blockbuster trade:
Shohei Othani is storming away with the AL MVP. With injuries to Yordan Alvarez and Aaron Judge, Ohtani is the clear front-runner for the MVP award. 
He has a major league best 32 home runs, a .302 batting average, and 132 strikeouts on the mound. With that being said the Angels have a huge decision looming. 
If the Angels fall out of contention, and in reality it seems likely because they are fourth in the AL West, they will have a club changing-choice to make. They will either trade Ohtani or keep him, hoping to sign him to a record-breaking contract.
In Ohtani's final year before he tests the free agent market, the Angels would be wise to trade Ohtani for a large sum of prospects and make an attempt to sign him afterwards. 
The Oshu, Japan, native is arguably the best player in baseball. He is expected to sign the largest baseball contract in MLB history. A trade to strengthen the Angels is surely coming. What that looks like is a mystery to all until the trade deadline. 
2. Ronald Acuña Jr. MVP and 40-40 guy:
Just like Ohtani in the American League, the NL MVP race is Ronald Acuña Jr.'s to lose. He has clearly been the best player on the Braves and the entire NL.
The Braves' slugger currently has 21 home runs, 41 stolen bases and a .331 batting average. Acuña is chasing a milestone that has only been done four times in MLB's lengthy history. 
Acuña is attempting to be a part of the elite list of players to hit 40 plus home runs and steal over 40 bases. It's only been done by Jose Conseco, Barry Bonds, Alex Rodriguez and Alfonso Soriano. 
The La Guaira, Venezuela, native has checked off the stolen base box. Now he only needs 19 home runs. According to Fangraphs, Acuña is projected to hit 35 home runs. That is five off his goal. 
With just a bit over the halfway point of the season complete, Acuña has a great chance to be the next 40-40 player. 
1. Atlanta Braves win the World Series:
The Braves have been the best team in Major League Baseball, surpassing the Rays' hot start to the season. They are the first team to reach 60 wins and are projected to win over 100 games. 
The Braves' offense has been by far superior, and their pitching doesn't lack behind, making them one of the most balanced teams this season. Looking to be buyers at the trade deadline, the Braves are hoping to reinforce their elite club. 
Having won the World Series in 2021, the Braves have enough experience to win it all again. It comes as no surprise after they can potentially have a Cy Young, MVP and a batting champion on their squad.
Get the Our Esquina Email Newsletter
By submitting your email, you are agreeing to receive additional communications and exclusive content from Our Esquina. You can unsubscribe at any time.