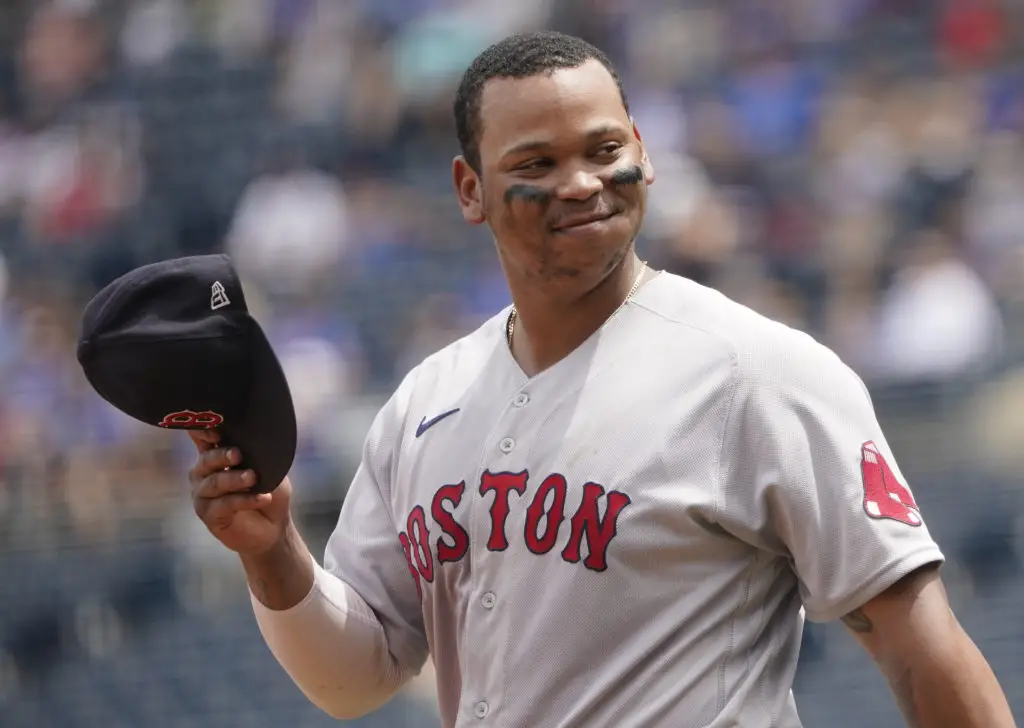 Red Sox reward Rafael Devers with $331 million deal
Devers will be under contract through the 2034 MLB season.
Growing up, Rafael Devers idolized players like Manny Ramírez and David Ortiz. Now, he gets to play out the rest of his career with the same organization that helped make those guys legends, the Boston Red Sox.
After weeks of negotiations, the 26-year-old Dominican Republic native and the Red Sox came to an agreement on an 11-year, $331 million contract extension. Former big leaguer Carlos Baerga broke the news. The deal, which is the largest ever given to a third baseman, is set to begin at the start of the 2024 season. 
It is the sixth largest contract currently in Major League Baseball.
In an offseason where the Red Sox lost core pieces like Xander Bogaerts and Nathan Eovaldi, it was imperative that they lock Devers up long-term. Losing him would have signaled a rebuild less than two years after the Red Sox lost in Game 6 of the American League Championship Series.
In Devers, Boston retains a fan favorite while also sending a clear message that they intend to compete in 2023. 
Rafael Devers obsessed with baseball
Rafael Devers earned a name for himself in his first series against the rival New York Yankees in 2017. With the Red Sox trailing 2-1 in the ninth inning of a Sunday Night Baseball game, Devers hit a 103-mph Aroldis Chapman fastball over the wall in right-center field to tie the game. Boston eventually won that game in extra innings.
Since then, he hasn't looked back.
Devers was obsessed with baseball from a very young age. His father Rafael Sr. introduced him to the game back home in Samaná. Ever since then it has consumed him. 
As a child, he couldn't wait to get out of school just to play a game of globo or vitilla. Both games are iterations of baseball, only they're played with water jug caps and broomsticks.
Stepping up to bat, there's no telling where the pitch was going. Devers had a knack for hitting it no matter where it went.
This explains how Devers became such a prolific hitter. A moving 103-mph, four-seam fastball might as well have been a water jug cap. 
It's child's play for the player affectionately nicknamed "Carita" or "Baby Face."
Get the Our Esquina Email Newsletter
By submitting your email, you are agreeing to receive additional communications and exclusive content from Our Esquina. You can unsubscribe at any time.