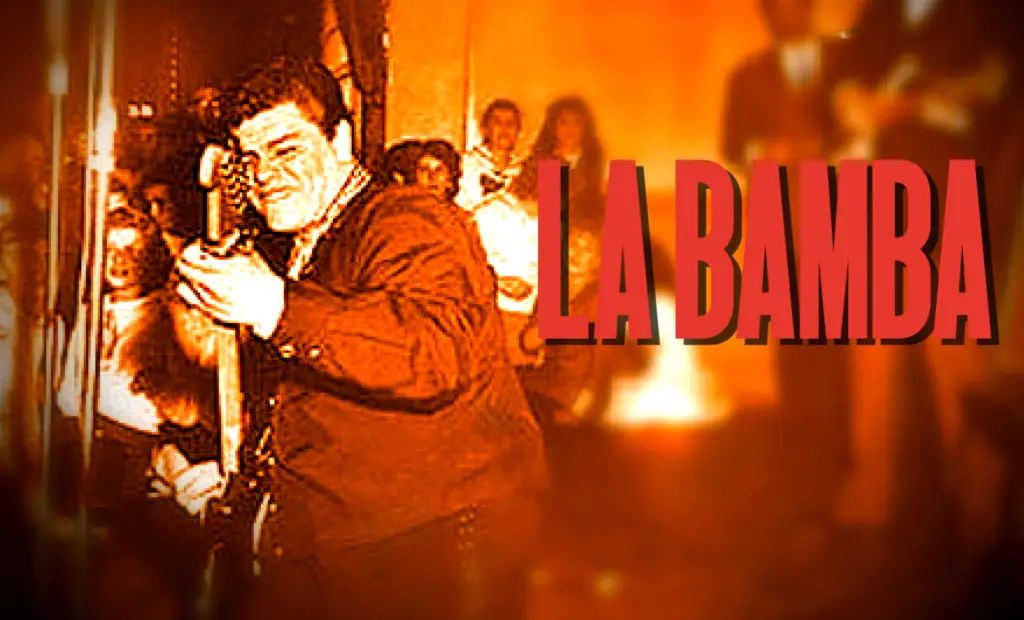 'La Bamba' movie still a hit 35 years later
More movies like 'La Bamba' needed
My favorite movie is still La Bamba, the 1987 biographical film written that follows the life and career of late Chicano rock 'n' roll star Ritchie Valens né Valenzuela. 
The movie's lead, Valens played by Lou Diamond Phillips is actually Asian-American, the son of a Filipina and an American father with European and Native American ancestry. 
That never mattered to us then. And it doesn't matter to us now. It is still our movie. 
Strike that. It's not ours. 
It's the great Luis Valdez's movie. He wrote the screenplay and directed the movie. 
There are memorable scenes and lines throughout the movie. Many of them were uttered by Ritchie's brother Bob, who was played by Puerto Rican Esai Morales. 
Bob stole the show with his cold demeanor and lines such as "It won't be my first. Or my last."
It's easy to see why on the 30th anniversary of the release of the movie it was added to the National Film Registry of the Library of Congress of movies being deemed "culturally, historically, or aesthetically significant" and recommended for preservation.
More material worthy of big screen
It's the 35th year anniversary of the movie. There haven't been many, if any, movies to come out that tell the stories of our legends.
Who is the next Latino or Latina icon to honor? 
Simply, it's been too long between iconic movies such as these. 
It's been too long because America and the social conditioning that occurs here teaches us to honor folks who say nothing to us about our lives or our condition.

'La Bamba' portrayed a positive figure
Sometimes those people worked against us. We aren't taught to think critically. Thus, the list of villains that we are taught to revere, in light of  consistent bad acts, is a lengthy one. 
That's why it is up to us to tell our stories.
We don't do nearly enough to celebrate our worthy heroes and institutions. We end up celebrating others rather than our own. 
Just as important, who is going to tell those stories? Who is the next Luis Valdez?
There's a group of young creatives, namely Erick Galindo, who have brought attention to otherwise forgotten or ignored people and topics and reminded old fans and introduced them to new audiences. 
In the coming months, we plan to do more of this and tell the stories that we feel have not received the type of attention they deserve. 
If there are any Latino legends you think have not received their due, please let us know. We know Latinidad is diverse. While we may not be familiar with a person's contributions to our community, we want to honor those people who have made an impact. 
Get the Our Esquina Email Newsletter
By submitting your email, you are agreeing to receive additional communications and exclusive content from Our Esquina. You can unsubscribe at any time.