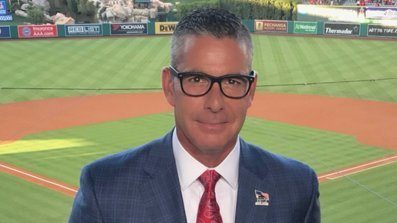 Victor Rojas Welcomes New Challenge in Frisco
After leaving successful broadcasting career with the Angels, Rojas tackles front office goals
It's always more genuine when leaders follow the advice they give. In that regard, Victor Rojas is listening to himself. 
"Worry about being the best version of yourself and not the second version of somebody else," Rojas recommends to young people trying to make it in the baseball industry.
That is what he's trying to do now after leaving his successful broadcasting career. He recently left his broadcasting job with the Los Angeles Angels to become the President/General Manager of the Class AA Frisco RoughRiders.
After going through a year where the COVID pandemic changed the baseball universe, he knew that he wanted to take the next step in his career. Rojas, the son of former big leaguer Cookie Rojas, recognized that tomorrow isn't guaranteed.
At a certain point you have to move forward and take the opportunities presented to you. 
It's what led him to his current position in Frisco, Texas, a short drive from the Texas Rangers' Globe Life Field in Arlington. 
His family history with the Angels and his experience playing in their farm system and being in the booth for a decade prompted him to put his name out there for the Angels' general manager's opening. Then his own relationship with Chuck Greenberg – owner of the Roughriders – led to him taking the job earlier this year.
Although the uncertainties of the pandemic make it difficult to project anything, he's glad he has the opportunity to lead an organization. 
It wasn't simple, though.
Rojas wasn't sure what he was going to do once his career as a ballplayer ended. He knew that he wanted to stay involved in sports, so he took several jobs. From working with the Rancho Cucamonga Quakes to the Florida Panthers in the NHL.
His passion however, wasn't discovered until he dove into broadcasting with the Newark Bears.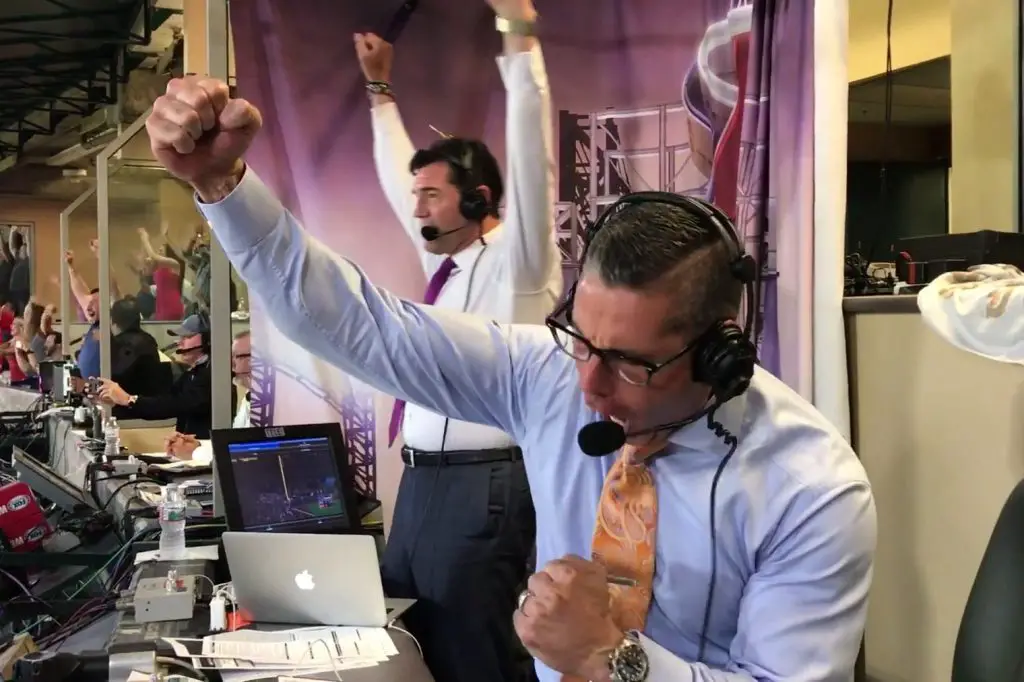 While he continued his career with the Bears, he became the play-by-play commentator and the GM of the Bears when the general manager was fired. 
New chapter awaits
He's excited to start this new chapter of his career.
Rojas is aware of the disparity in the demographics in baseball front offices. The answer to that particular question lies in a variety of factors, but he thinks that a perception that owners might have is the possibility of a language barrier or understanding barrier. 
"When you have someone that's highly educated, went to an Ivy League school or whatever the case may be, there's a connection from a business perspective," he says.
He calls it "spreadsheet language."
And while they may be great in a business environment, something equally as important is being able to manage individuals. Can they relate to the individuals  they are working with? 
He understands the position he is in and the way he can continue to inspire young Latinos and other underrepresented groups to continue pushing for their dreams.
His father Cookie Rojas, a native of Cuba, set a similar example wen he was one of the few Latino managers in the baseball in 1988 with the Angels and 1996 with the Florida Marlins.
While in the broadcast booth he hoped that he could be the voice of someone who is trying to find their place in the game. Now as a general manager he hopes that someone can see a Latino in a managing role and decide that this is also what they want to be. 
Rojas vows to be available to help
As he continues to prepare for the upcoming season, Rojas knows what he wants to be for his ballplayers. Specifically those who aren't native to the U.S. 
He'll be present in the clubhouse and let players know that he and his staff are available for whatever problem they may need. He takes pride in always being available. He realizes that in the age of social media everyone is within reach.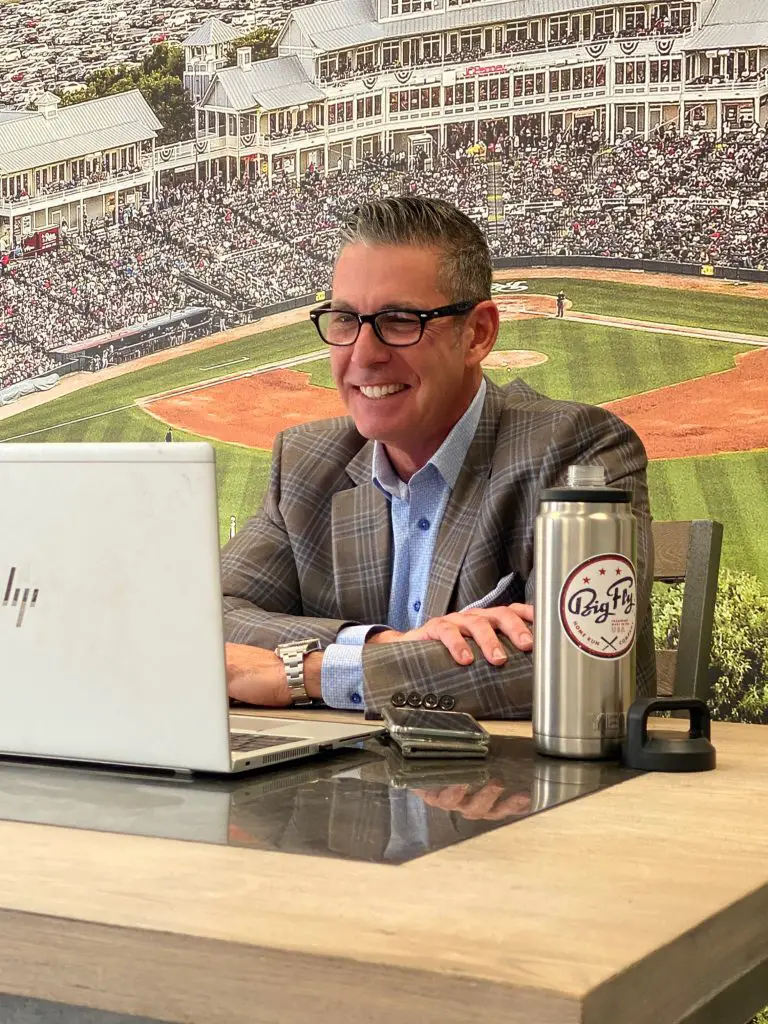 Rojas will never shy away from being a positive resource, being accessible for Latinos and others who ask for help. 
When he looks back at his broadcasting career, he appreciates many moments, including calling Sammy Sosa's 600th home run and many milestones by Albert Pujols. He is fond of being able to see Mike Trout's ascension. 
Rojas realizes he will miss it, of course. But he's trying to create something new in Frisco, something that is not necessarily tied to the past but built on new ideas. With COVID resetting the minor leagues and economically limiting what certain partners can do, innovation is necessary. He looks forward to the challenge.
Get the Our Esquina Email Newsletter
By submitting your email, you are agreeing to receive additional communications and exclusive content from Our Esquina. You can unsubscribe at any time.