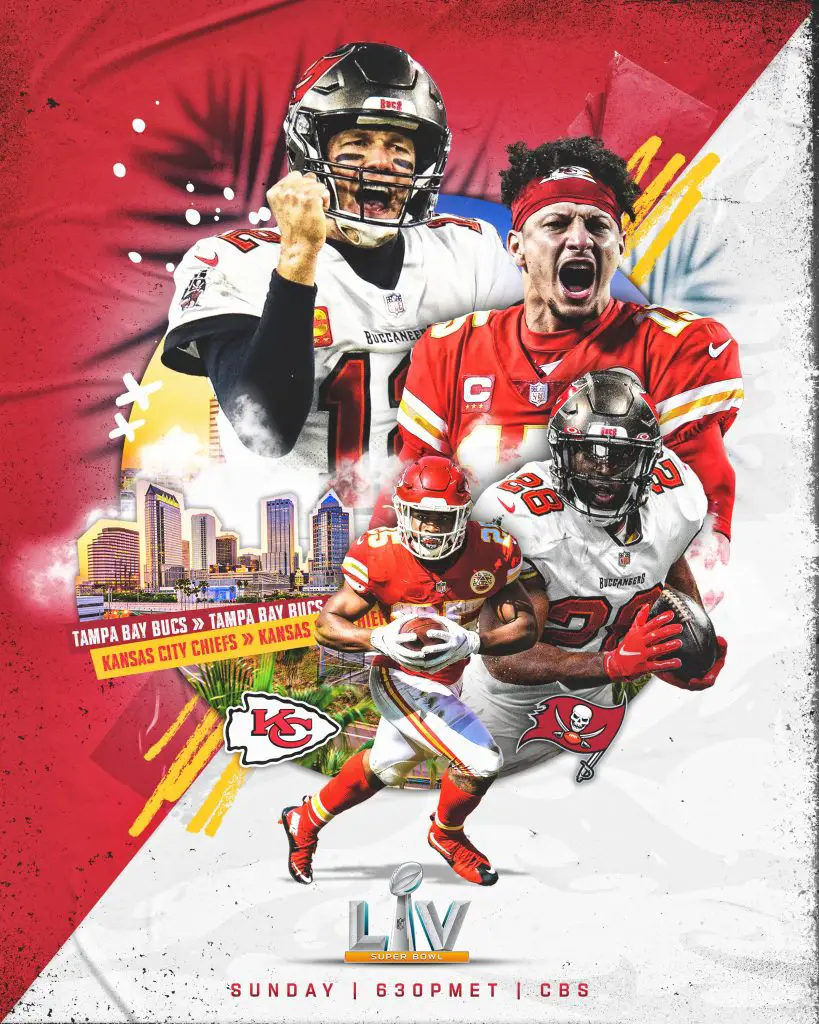 Everything you need to know about Tom Flores and the Super Bowl
Welcome to Que Onda, Our Esquina's twice-weekly, soon to be daily, all you need to know in Latino sports and culture today.
El Super Bowl All You Need to Know
It's the first week of February, which, of course, means it's also Super Bowl Sunday.
There's a lot to unpack here from a Latino standpoint, so let's dive right in. 
Are there any Latinos playing in the Super Bowl? 
Unfortunately, by our research there is not a Latino in the traditional sense who play when Super Bowl LV kicks off on Sunday between the Kansas City Chiefs and Tampa Bay Buccaneers. 
The Buccaneers do have Rakeem Nuñez-Roches, a defensive lineman, who was born in Belize and grew up speaking English and Garifuna, a language native to Central America. 
What about coaches and staff? 
Both the Chiefs and Buccaneers have one Latino each on their staffs. 
Greg Castillo is the College Scouting Director for the Chiefs. Greg is the son of current Chicago Bears offensive line coach, Juan Castillo. 
On the Buccaneers, Cesar Rivera is the Scouting Coordinator for the team. Rivera originally started out as an operations intern for the team back in 2015.
What else should I know?
OK. Now that we've talked about the Super Bowl, it's time to address the elephant in the room: Tom Flores
Former Raiders coach Tom Flores is seeking induction into the Pro Football Hall of Fame. He's been a finalist all three years, but in the last two was not elected. 
Flores was the second Hispanic coach in NFL history and the first to win a Super Bowl when the Raiders won Super Bowl XV and later XVIII. He also won the Super Bowl as a player and as an assistant, one of just two people to ever do that.
Among the 13 coaches to win two or more titles, Flores is one of only four to not be inducted into the Hall of Fame. 
So what gives?
To put it bluntly, the Pro Football Hall of Fame is ridiculously hard to get into, and there are a lot of players who haven't gotten in, so much so that the Class of 2020 was extended to 20 total primarily to celebrate the league's centennial, but to also help put more people in.
Per current bylaws, the Selection Committee is required to vote on a class of at least four members and no more than eight total. 
Flores is the "Coach" finalist for the Class of 2021 after being selected by the Coach Committee, a group of electors tasked with selecting a finalist for that specific category. 
In total, the Selection Committee will select from a total of 18 candidates, 15 Modern-Era finalists, a Coach (Flores), a Contributor and a Senior. Flores will be voted independent of all the other candidates 
So will he get in or not? 
In order for Flores to finally get his due, he will need to receive 80 percent of the vote from the 48-member Selection Committee, which meets on Saturday, also known as Selection Saturday. 
All signs point toward Flores finally getting in with the vote being a simple formality. 
Flores has received a ton of support in recent weeks ahead of the vote. 
California assembly members introduced a resolution from the California Latino Legislative Caucus. 
Coors Light launched an entire campaign devoted to Flores where the company emblazoned Flores' likeness in sets of limited edition cans of the popular brew. 
The company even drove a truck to Canton to show its support for Flores.
Now, us Latinos just have to wait for the word to become official and an honor long overdue to be made right.
Serie del Caribe Update
After nearly a week of intense competition, we are nearing the end of the 2021 Serie Del Caribe.
Today Panama and the Dominican Republic will square off in the early game while host country Mexico will take on Puerto Rico in the late game. The winners from the two will meet in the championship game on Saturday.
Of note, the Dominican Republic, being represented by the Águilas Cibaeñas are 5-0 in the Serie del Caribe. That's no surprise given its lineup is chock full of current and former major leaguers. Meanwhile, Mexico, which is playing host to the series, barely etched its way into the semis with a late win over Venezuela. 
The Tomateros de Culiacán trailed 3-0 in the eighth inning before tying the game and later winning in extra innings. 
If you're interested in tuning in, ESPN Deportes is televising the series.
En Social
In case you're not on TikTok, Major League Baseball posted these two videos featuring iconic bat flips and plays set to the intro of Kendrick Lamar's "HiiiPoWeR" that feeds into Kanye West's track "Devil in a New Dress"
There's a ton of Latino bat flips in there, and instead of spoiling it for you, we implore you to watch this, hopefully, many times. 
Our Gente
In keeping the celebration of Tom Flores alive, we share with you our first major sit-down interview that we produced featuring the Raiders' legend.
En Historia
For this edition of Que Onda, we're not going to highlight a singular event on a specific date, but rather the event itself: the Super Bowl.
If you've watched football for any period of time, you'll know that it's very uncommon to see a Latino playing, coaching, heck even commentating. The exclusivity of being a Latino and being in the NFL is what made Tom Flores so special to a generation of fans and why his lack of induction is such a blemish. 
So today, we're going to highlight some of the Latinos who have made it this far in the sport and played in the annual affair. 
Ron Rivera, who is of Mexican and Puerto Rican descent, was the second Latino coach to ever lead a team to the Super Bowl when he took the Panthers to Super Bowl 50. 
Max Montoya and Anthony Muñoz played in two Super Bowls with the Bengals (XVI and XXIII). 
Tom Fears won the NFL championship in 1951 while Ted Hendricks, a native of Guatemala, played in four Super Bowl games winning each of them. 
Tony Casillas helped the Cowboys win back-to-back Super Bowls at the peak of their popularity, while Raul Allegre from Mexico won two Super Bowls as a kicker. 
And who could forget Puerto Rican Victor Cruz's crucial touchdown catch for the Giants in Super Bowl XLVI?
Full list as of 2016 courtesy of ESPN is available here. 
Some of these names you may have already heard of and some perhaps not so much. At Our Esquina, our goal is to celebrate Latino sports and culture in as many ways as possible. 
By recognizing some of these players on what will be the anniversary for many of them who've played in the Super Bowl, we hope to keep their legacies as pioneers in their sport alive. 
Get the Our Esquina Email Newsletter
By submitting your email, you are agreeing to receive additional communications and exclusive content from Our Esquina. You can unsubscribe at any time.