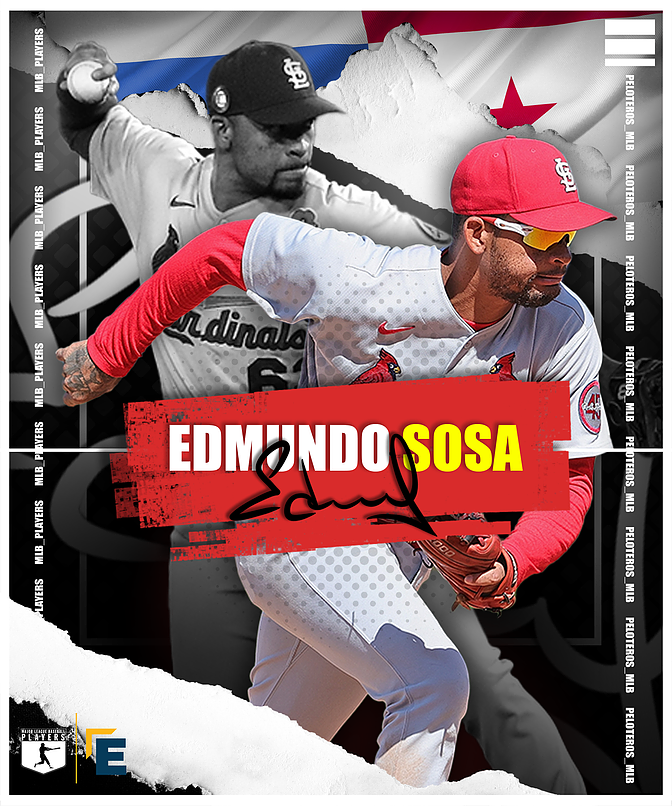 St. Louis Cardinals shortstop Edmundo Sosa represents Panama
Cardinals infielder Edmundo Sosa discusses journey to majors
When St. Louis Cardinals infielder Edmundo Sosa takes the field, he carries with him a sense of pride. Not many ballplayers come from the Republic of Panama. In fact, only 63 Panamanians have ever put on a Major League Baseball uniform.
It wasn't an easy journey making it to this point for the 25-year-old Panameño. It took him seven years to work his way from the Dominican Summer League, up the Minor League ladder, and finally to The Show.

Through it all he was adapting to a new culture in the United States as a teenager, all by himself.
"I remember arriving in the United States for the first time in 2014," Sosa said. "It was difficult because of the language barrier and so many things. But thank God, I was able to adapt and get ahead."
Though far away, Sosa kept in touch with his family in Panama. In times when he felt alone or after a bad game, he made sure to call or text them because their support helped him get through it.
Edmundo Sosa and Panamanian Pride
Now, years removed from a daily homemade meal with that unique Panamanian sazón, Sosa is the starting shortstop for one of baseball's storied franchises. Representing his family and his country is top of mind.
"Every time I take the field," Sosa said, "I intend to give 100% of myself for my family and for my country."
Though Panama features two of the greatest players in baseball history – Hall of Famers Mariano Rivera and Rod Carew – Edmundo Sosa emulated shortstops growing up. 
In particular, he admired players like José Reyes, Hanley Ramírez, and Derek Jeter.
Sosa is a contact hitter with a touch of speed, so you can understand why these players appealed to him. Now, he hopes that he can appeal to a young Panamanian in pursuit of a dream, just like him.
"I'd like to say to the youth  in Panama if you have a goal and a dream, don't let anybody tell you that you cannot accomplish it," he said. "Keep studying and give it 100%."
Get the Our Esquina Email Newsletter
By submitting your email, you are agreeing to receive additional communications and exclusive content from Our Esquina. You can unsubscribe at any time.