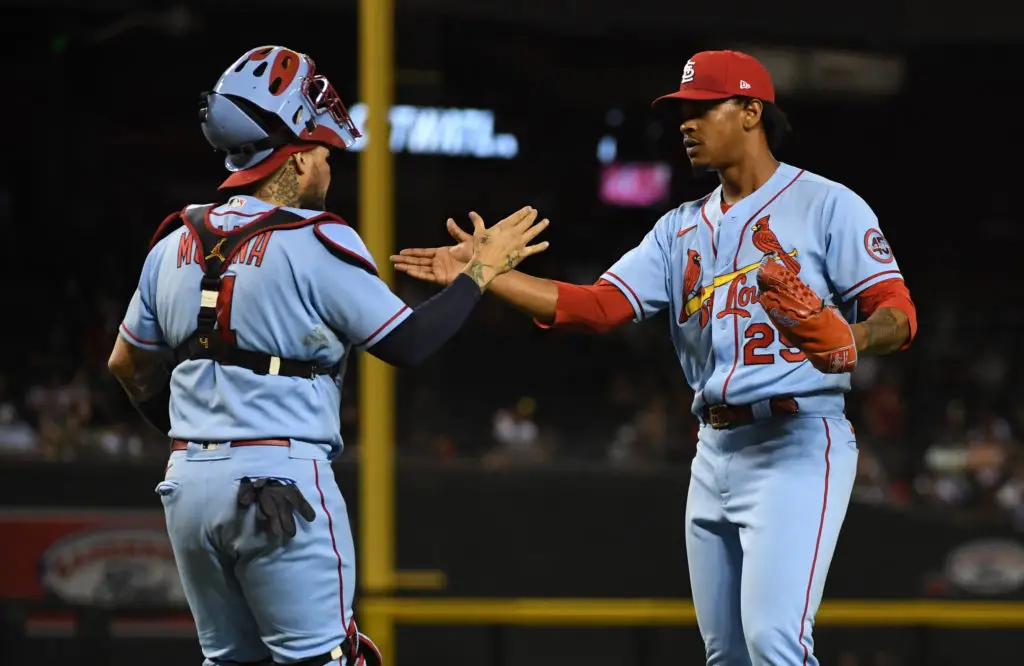 St. Louis Cardinals closer Alex Reyes bends but doesn't break
St. Louis Cardinals closer Alex Reyes is most reliable under pressure.
St. Louis Cardinals closer Alex Reyes does everything right.
He throws hard enough that his fastball velocity is in the 93rd percentile in Major League Baseball.
Reyes strikes batters out. Entering the weekend his 40 strikeouts were the fifth-most for a relief pitcher. He saves games. His 16 saves were the second-most in baseball entering Friday night's games.
The hard-throwing Dominican American even flashes some of the most devastating breaking pitches you'll ever see.
Look at his curveball (below). It boasts the most vertical movement (11.2 inches) for a curveball in baseball, which is simply unhittable
There is one thing he doesn't do very well. The 26-year-old righty from Elizabeth, New Jersey, puts way too many runners on base.
These days, Major League closers are expected to enter a game and close the doors with ease. Knowing that at most they'll toss just one inning, they empty the tank and leave it all on the field.
Not Alex Reyes.
A roller coaster ride
Fans know what to expect from Reyes when he emerges from the bullpen. He'll bend – leaving teammates and fans to break out in cold sweats. But he won't break.
Despite leading MLB with 27 appearances, Reyes presents as one of the least efficient relievers in the game.
His 26 walks lead all relievers. This accounts for an 8.07 BB/9, which is the fourth-highest for a reliever in baseball.
This demonstrates that he has very little control of his pitches. It is highlighted by the fact that among all pitchers, Reyes already has seven wild pitches, the second-most in MLB.
This leads him to face a lot of batters and throw a lot of pitches
126 total batters faced – fourth-most among relievers
532 pitches thrown – the most among relievers
This can be extremely frustrating to watch. But for Reyes, it works. At least for now.
Alex Reyes does not BS
Here are Alex Reyes's splits with the bases empty versus with runners on:
| Type | ERA | IP | BF | H | R | ER | HR | BB | SO | WHIP | K/9 | BB/9 | H/9 | HR/9 |
| --- | --- | --- | --- | --- | --- | --- | --- | --- | --- | --- | --- | --- | --- | --- |
| Bases Empty | 0.00 | 9.2 | 48 | 9 | 0 | 0 | 0 | 10 | 15 | 1.97 | 14.7 | 9.8 | 8.8 | 0.0 |
| Runners On | 0.94 | 19.1 | 78 | 5 | 3 | 2 | 1 | 16 | 25 | 1.10 | 11.8 | 7.5 | 2.4 | 0.5 |
Alex Reyes 2021 Baserunner Splits
Even though he boasts a zero ERA with bases empty, he's a much better pitcher with runners on base. He allows fewer hits and walks – 1.10 vs 1.97 WHIP – and records outs more efficiently.
With the bases empty, Reyes has faced 48 batters this season. That's good for a 47 BF/9. With runners on, he has a significantly better 36.8 BF/9.
Although he has a terrible tendency to put runners on base, once they're on, they stay there. This is evidenced by his 95.9 LOB%, which ranks him in the top five among relief pitchers.
His two earned runs came at the hands of Chicago Cubs infielder Javier Baez. Reyes hung a flat slider over the heart of the plate and Baez feasted on it.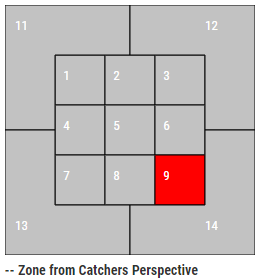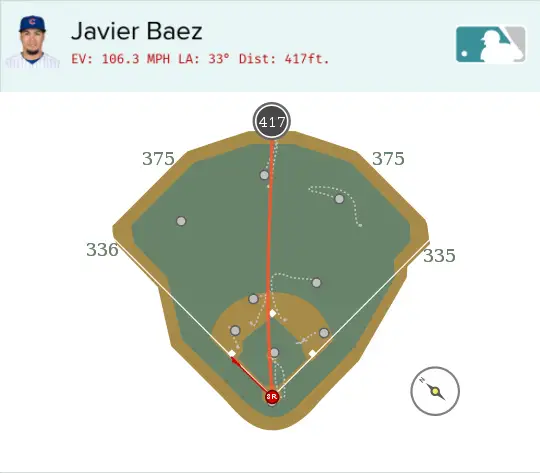 Despite this, Reyes sits only behind Aroldis Chapman, Dan Winkler, and Caleb Baragar in earned runs allowed among relievers.
What's more, he has the most saves of any MLB closers without blowing a game.
16 SV versus 0 BS
We tend to rely too much on numbers when evaluating players. However, some things are immeasurable, and that can be highlighted by numbers.
I don't know why Reyes becomes a better pitcher with runners on base, but for some reason, he is.
Get the Our Esquina Email Newsletter
By submitting your email, you are agreeing to receive additional communications and exclusive content from Our Esquina. You can unsubscribe at any time.