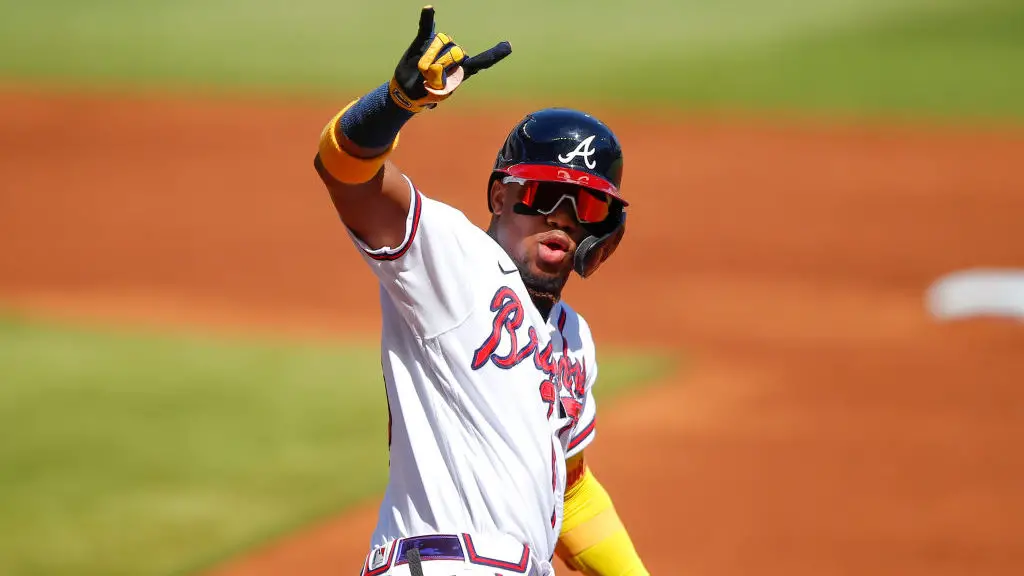 MLB: How to fix pace-of-play and more!
MLB continues to battle its pace-of-play problem. To fix it, baseball purists need to embrace change.
Last week, ESPN's Adrian Wojnarowski reported that the National Basketball Association and its players were discussing a mid-season tournament. It really got me thinking about how the NBA and the NFL are eager to make the changes necessary to keep their games in the spotlight. Meanwhile, MLB continues to fade in popularity.
So, today I'm asking baseball purists and freethinkers alike to bare with me. There is a way to fix the game to appease both sides. It will require patience and an open mind, however.
Once the king of sports in America, baseball's decline in stature can be attributed to pace-of-play. Constant turmoil between modern-day fans and purists cannot be overlooked as well.
Currently, games are averaging three hours and nine minutes. That's up three minutes from last season and a minute shy of the record, which was set in 2019.
How pitchers are deployed in games carries much of the blame. This season ranks fourth in pitchers per game (4.34) since 1920. This is actually down from last year's modern era record of 4.43 pitchers a game.
MLB tried thwarting constant pitching changes by instilling a three-batter minimum. However, with relief pitchers more effective than ever before, managers are still quick to pull starters when they run into danger.
With each pitching change, a delay in play occurs. The clock continues to tick and fans become increasingly irritated.
Give credit where it's due
Let's give baseball credit. They have been trying to improve the pace-of-play by instilling different ideas and rules. However, purists have widely rebuked them, threatening to leave the sport for good.
On top of the three-batter minimum, each team now gets a ghost runner on second base in every extra inning. A quick glance at baseball's Twitterverse shows how purists feel about this rule.
"The new extra innings ghost runner rule," one twitter user began. "Has to be the dumbest rule ever invented in any sport, game, society, ever, of all time."
A little hyperbole I'd say, but to each his own.
I would argue that there is no worse overtime rule in sports than in the NFL, where a coin toss can very much determine the fate of a contest. Win the flip, score a touchdown, and your opponent won't even get a chance to respond.
Each team at least gets a shot to win it in MLB.
Then you have rules fans don't seem to care much about. Like seven-inning double headers.
Everybody wins with rules like these. Players aren't being exhausted by playing two nine-innings games in one day and fans don't have to spend six, eight, maybe even 10 hours at the stadium.
So, how do you remedy the battle between free-thinkers and purists? You make like the NBA and the NFL and embrace change. Fans who don't like it eventually come around so long as you don't change the essence of the game.
Five ideas to fix MLB
If you haven't already guessed, I'm in favor of change. Not so much because I don't like the way the game is played, but rather because I want to entice more people to give baseball a chance.
With this in mind, here are five ways MLB can fix its pace-of-play problems.
Illegal Defense (also known as banning the shift)
To incentivize hitters to put the ball in play, MLB should draw an imaginary line down the center of the field.
From there, you ban players on the left side of the infield from crossing to the right side of the infield and vice versa. The same goes for outfielders. Left fielders and right fielders must stay in their territory; the center fielder can roam anywhere in the outfield.
If a player crosses into banned territory to field a ball, the batter is awarded a base. Any runner already on can move up one base.
Shorter Schedule
One of the biggest qualms fans have with MLB is that the season runs for 162 games. To remedy this, shorten the schedule to 150 games over 25 weeks. That comes to six games per week per team.
This could potentially eliminate rest days for players, allowing them to play a full season, if healthy. It also opens up the possibility of an expanded postseason, which fans can't get enough of.
Legalize Pine Tar
It's clear that pitchers are doctoring baseballs at insane levels. You simply cannot reach the level of spin pitchers are achieving without a grip-aiding substance.
The problem is, we don't know what sticky stuff pitchers are using. To combat this, simply legalize the use of pine tar by pitchers.
Like the rosin bag, a pitcher may bring a league-approved stick of pine tar to the mound. If any other substance is used, umpires should be empowered to enforce MLB rule 6.02. The player is ejected and an automatic 10-day suspension is triggered.
Mercy Rule Option
In order to end one of baseball's most dreadful unwritten rules, give teams the option to invoke the mercy rule if they are losing by 10 or more runs after four innings. Now, you don't have to worry about Yermín Mercedes taking Willians Astudillo deep in the ninth inning of a 15-4 game.
Home Run Derby in Extras (Regular Season Only)
Sure, it's a gimmicky way to end a game, but it could potentially drive a wide audience to tune in when they otherwise would not.
First heard through Los Angeles Dodgers infielder Justin Turner, this rule is already being implemented in the Pioneer League. There, each team picks a hitter who receives five pitches. Whoever hits the most home runs, wins. If it ends in a tie, each team picks another hitter until one wins.
Imagine getting a notification on your phone telling you that Ronald Acuña Jr. and Juan Soto have been selected to settle a game between the Atlanta Braves and the Washington Nationals? Are you telling me you wouldn't tune in to watch?
Humans have a knack for adjusting and adapting to changes. It may take a while for purists to accept changes like these, but eventually, they'll come around.
Get the Our Esquina Email Newsletter
By submitting your email, you are agreeing to receive additional communications and exclusive content from Our Esquina. You can unsubscribe at any time.