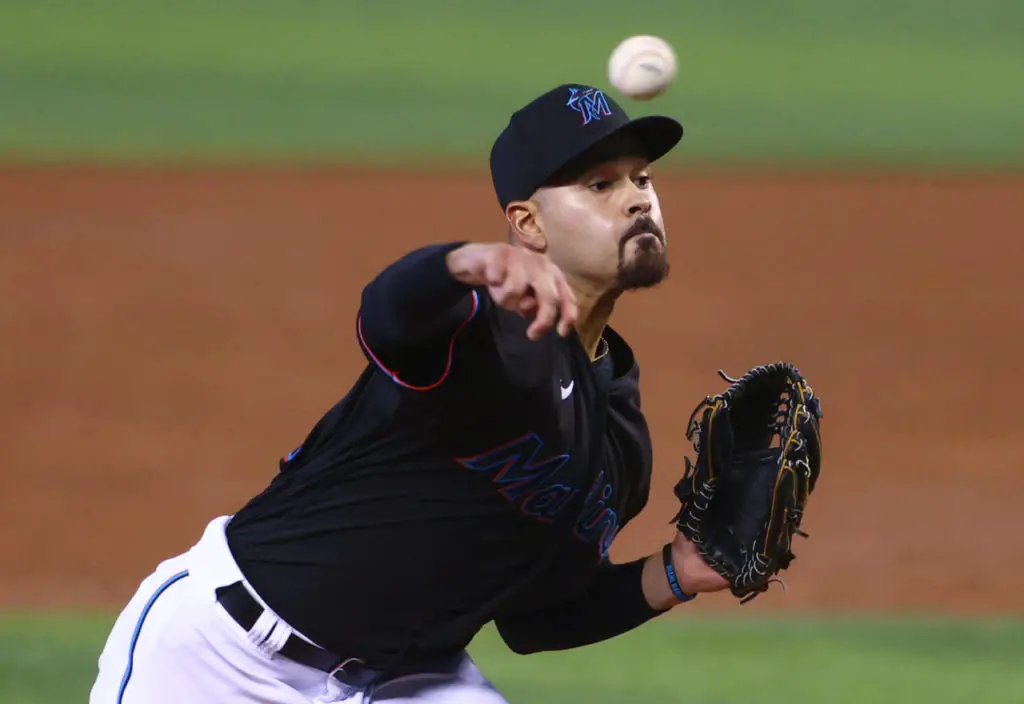 Pablo López emerges as Marlins frontline starter
In 2020, Miami Marlins' right-hander Pablo López was pushed to a frontline starter role by circumstance. Since then he hasn't looked back.
Miami Marlins manager Don Mattingly remembers it very clearly. In between the COVID-19 pandemic that shut down the beginning of the 2020 Major League Baseball season and its return, he received a call from pitching coach Mel Stottlemyre Jr. 
"I remember Mel calling me and saying 'Pablo's found it. It's clicking for him,'" Mattingly recalled following the Marlins' 7-0 loss to the St. Louis Cardinals Wednesday at loanDepot park. 
That Pablo was none other than Pablo López, the Miami Marlins' soft-spoken, soft-tossing 25-year-old right-hander from Venezuela. 
Entering the 2020 season, López was slotted as the Marlins' No. 4 starter, but a COVID outbreak and a deadline deal soon enough pushed him into a frontline role. A role he hasn't shed. 
He went 6-4 in 11 starts, good enough for a 3.61 ERA, helping push the Miami Marlins to their first playoff berth since their 2003 World Series title. Following a 29-9 drubbing to the Atlanta Braves, López won his final three decisions in September, posting a 1.56 ERA and 19 strikeouts. 
So when López entered Wednesday's series finale immediately firing on all cylinders, following a scoreless five-inning opening week performance against the defending American League champion Tampa Bay Rays, it wasn't surprising. 
It was simply Pablo being Pablo. 
And for 6 2/3 innings, he was just that, mixing in his changeup and sinker to keep hitters honest and off his fastball. 
A two-out walk to Matt Carpenter was followed by a 0-1 cutter driven to left field by Yadier Molina, ending his night on the hook for the loss. 
In all, López allowed two earned runs, struck out six and walked two on 99 pitches (63 strikes).
What the box score won't show is that the cutter thrown to Molina was away and a few inches off the black.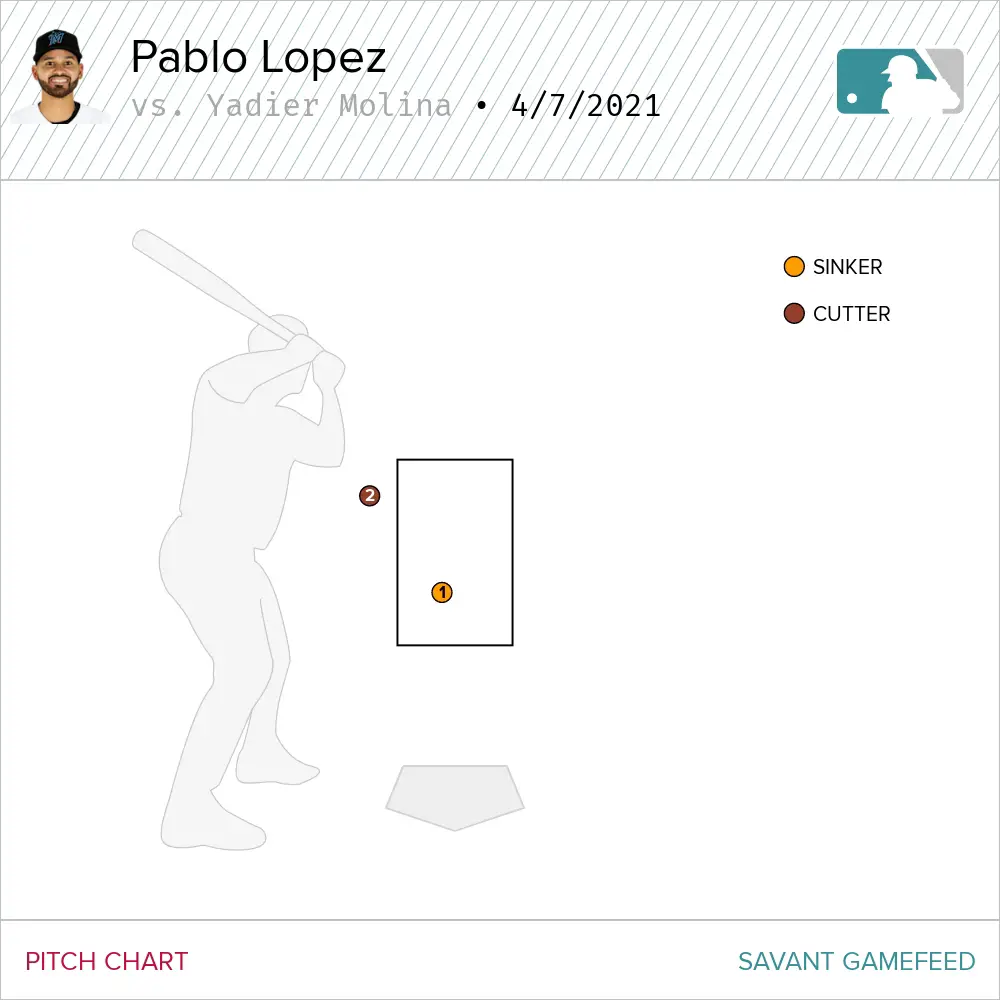 Molina simply put a "great swing on it" as López said postgame.
Adding, "He's a catcher, so I'm sure he had an idea of what we were trying to do. Trying to maybe get him off the changeup, which was one of the things we were trying to do. I could have executed it a little better." 

Pablo López's scoreless streak ends
The two-run shot ended López's career-high 16 2/3 regular season scoreless innings streak. 

With less than 300 career innings, López is just getting started for the Miami Marlins.
"Obviously, we're seeing this guy be a lot more consistent," Mattingly said. "Like today, deeper into a game. Holding his stuff."
López attributes his aggressiveness in attacking hitters to his success. 
"The main thing other than being in good rhythm, feeling good with how your mechanics are on the mound [and] making sure that you do things the right way is [to] try to give yourself options by staying ahead in the count, being ahead in the count," López said.
For the most part on Wednesday, López did just that, keeping the ball on the ground and attacking the zone.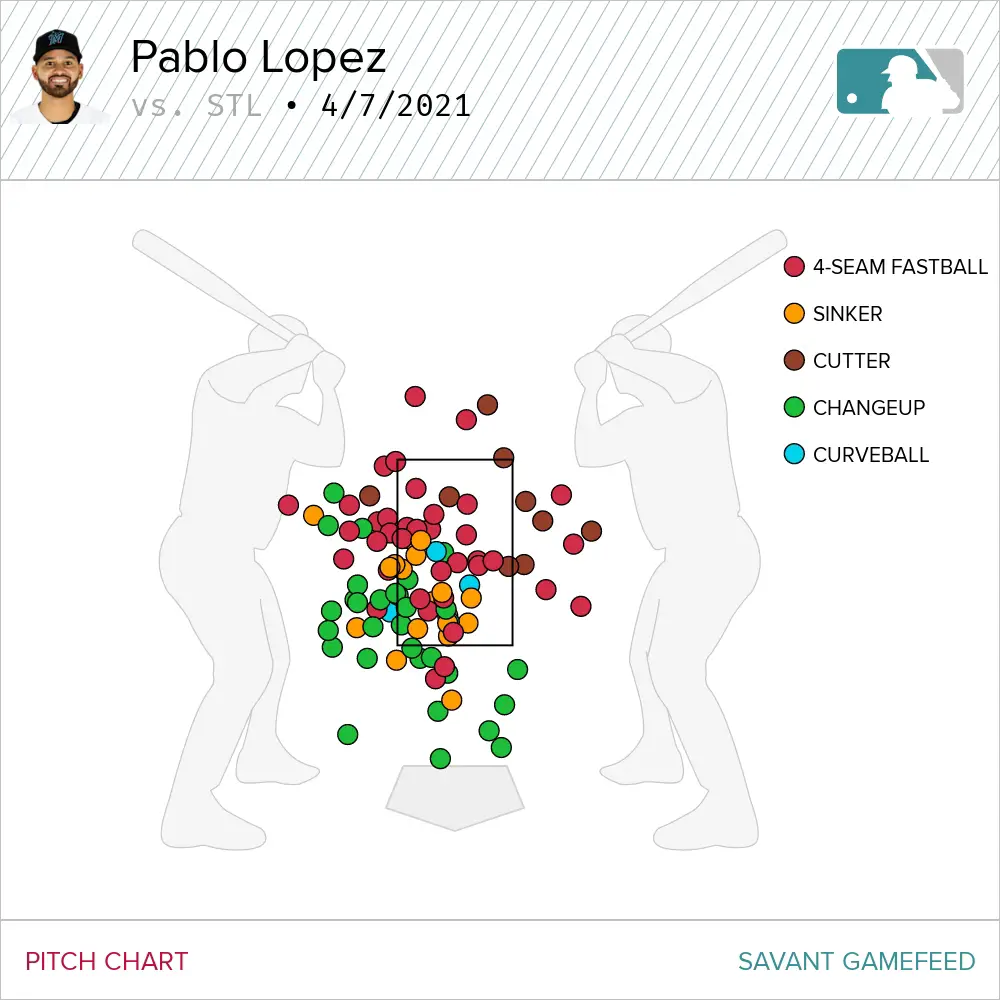 "If you do that, if you're able to do that with quality pitches you're going to have a good chance of throwing the ball good, " he added. "So that's our mindset. That's what we want every single time we take the mound." 
Two of the three hits López allowed, including the homer, were off his cutter, a pitch he threw nine times, and one he, admittedly, is still perfecting. 
"The cutter it's not there like exactly how I would want it in terms of commanding it, how consistent it can be," he said. "I want to make sure at some point that that pitch is a pitch that's always going to be there for me. Even when it's not, I can still make sure to use it just to show something different [and] get people off the fastball." 
Much like how López was able to put it together in 2020 following a 5.09 ERA the season prior, he's confident the cutter will come together, too.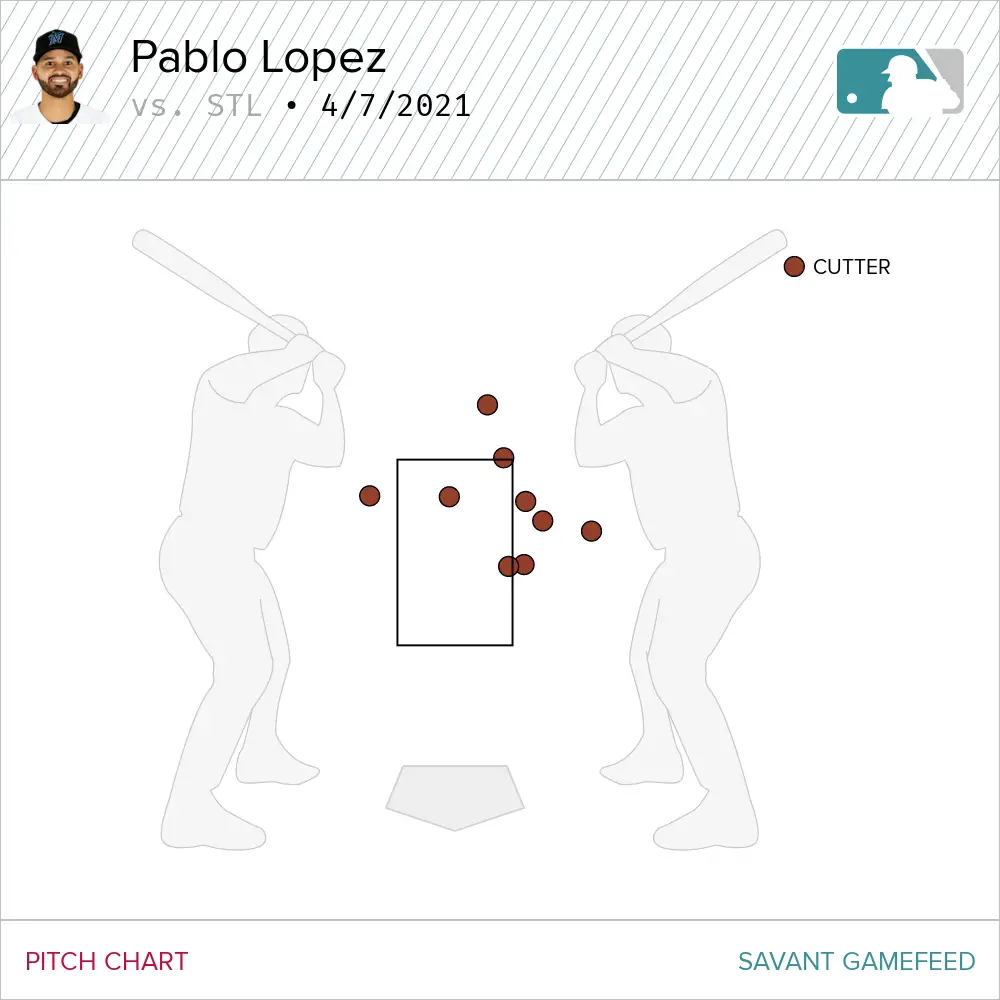 "It's just a work in progress every single time that I get to throw, whether it's playing catch [or] a bullpen session, you just have to take every single throw very seriously and just use that time to make sure that you're working on something," López said. 

Miami Marlins could have second ace
Mattingly is confident that his trajectory in developing his secondary breaking pitches will follow that of ace Sandy Alcántara.
"Just like Sandy worked on his changeup for a couple of years, trying to get that thing working, same thing with Pablo's breaking ball," Mattingly said. "It's going to give him another weapon as he keeps going with that. He'll figure it out. 
"He has been impressive and since 2.0, he's been pretty clean."
Get the Our Esquina Email Newsletter
By submitting your email, you are agreeing to receive additional communications and exclusive content from Our Esquina. You can unsubscribe at any time.