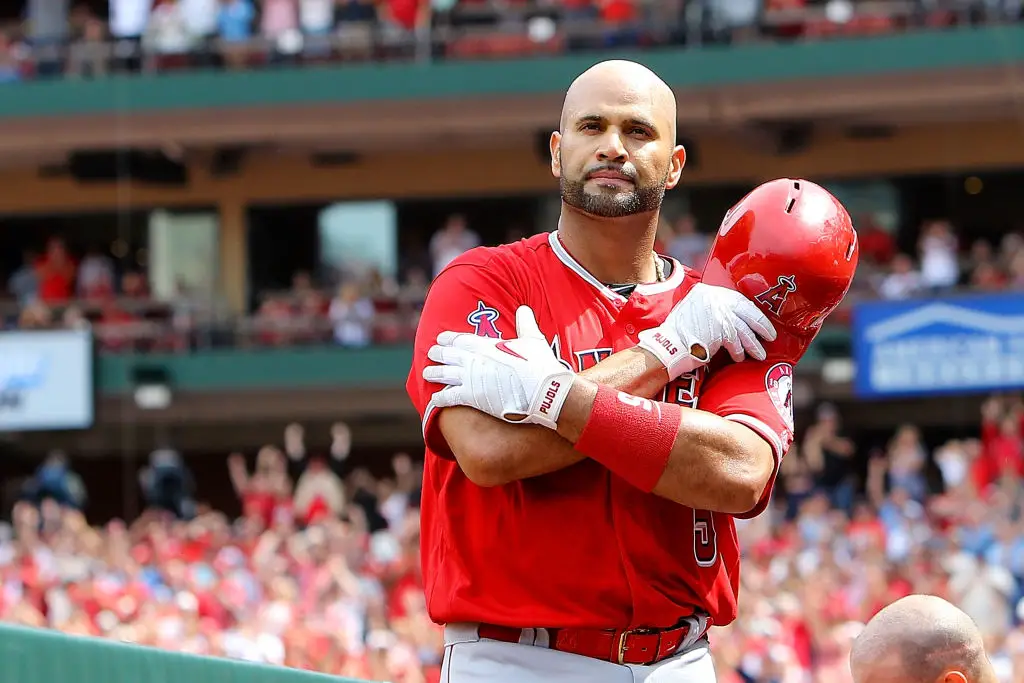 Los Angeles Dodgers to get ALL of Albert Pujols
What do the Los Angeles Dodgers get in Albert Pujols? The good, the bad, and the ugly components of "The Machine."
More than one week after the Halos designated him for assignment, Albert Pujols has finally found a home.
Pujols doesn't even need to move either.
According to the Los Angeles Times, "The Machine" and the Los Angeles Dodgers have come to terms on a Major League deal.
One of the most troubling aspects of the Angels releasing Pujols was that they robbed him of a proper sendoff. In recent memory, players like Mariano Rivera, Derek Jeter and David Ortiz enjoyed farewell tours of sorts.
All Pujols received from the Halos was a tribute video, which was presented to fans after he had already been released.
Much like his release, the news of his deal with the Dodgers was a surprise to many. Especially when you consider that there is no designated hitter in the National League and really no place for him at first base.
The move isn't all bad for the Dodgers. Pujols still possesses many qualities that will make him valuable to any MLB team.
The Good
In Albert Pujols, the Dodgers get a legendary player with elite plate presence. In 92 plate appearances this season, "The Machine" has struck out only 13 times. That puts him in the top 3% of the league among hitters with at least 90 PA.
He can still run into one too! This year, Pujols has an exit velocity of 90.5. Along with a Max EV of 112.9, that is the highest EV he has posted since 2016. That season, he hit 31 homers and drove in 119 runs.
It doesn't end there either. Offensively, many of the veteran's numbers indicate that he may be running into a bit of bad luck. Despite a .270 weighted on-base average (wOBA) and a meager .372 slugging percentage, his expected wOBA (xwOBA) is .347 and his expected slugging (xSLG) is .513.
What's more, in a year when velocity has increased at the highest level since 2009 and when pitchers are throwing harder than ever, Pujols is able to catch up to it. Compared to last season, when Pujols hit just .242 against the fastball, this season he's hitting .275 and already has three home runs.
The Dodgers are hoping to capitalize on all of these very positive components of Pujols' game. And though good still exists in his game, there is also some bad.
The Bad and the Ugly
One thing Los Angeles will have to grapple with is that Albert Pujols will be very limited. Not only does Max Muncy have full control of first base, but also there is no DH in the NL.
In essence, Pujols will serve as a pinch hitter. Nothing more. Even then, it is likely that Pujols will be lifted for a runner as he is the slowest runner in baseball.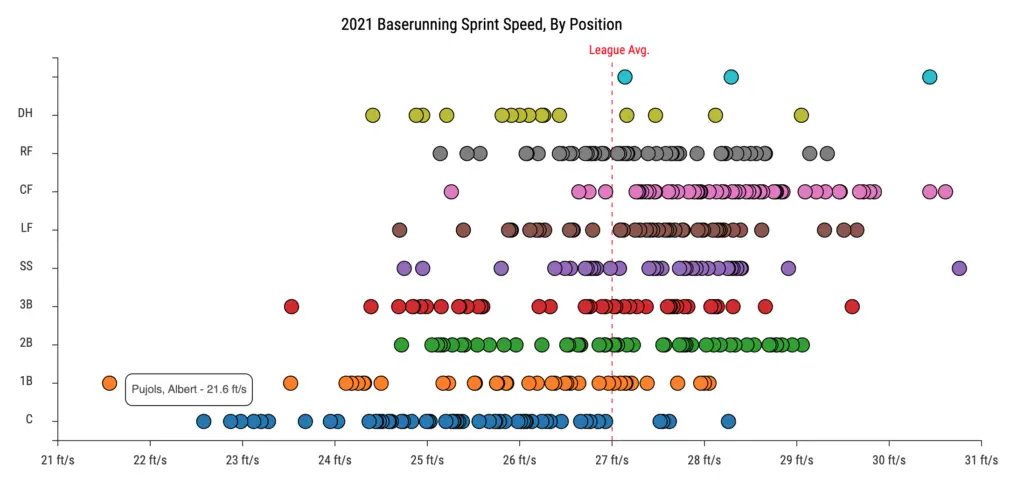 And though Pujols is still an above-average fastball hitter, against breaking balls and offspeed pitches, he leaves a lot to be desired. This season, Pujols has only three hits against these pitches and is hitting .086.
Pitchers are taking notice too. At no point in the Statcast era has Pujols seen so many breaking balls and offspeed pitches. In fact, nearly 50% of the pitches he has seen have been of the variety.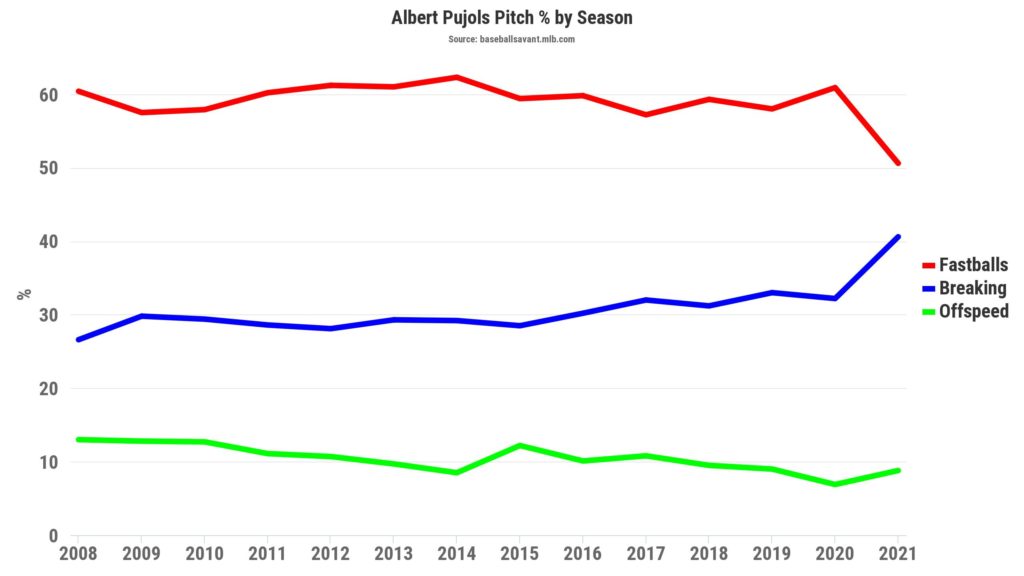 Still, Pujols deserved to finish out his career with dignity and on his own terms. Thankfully, the Los Angeles Dodgers are willing to offer him that.
Get the Our Esquina Email Newsletter
By submitting your email, you are agreeing to receive additional communications and exclusive content from Our Esquina. You can unsubscribe at any time.