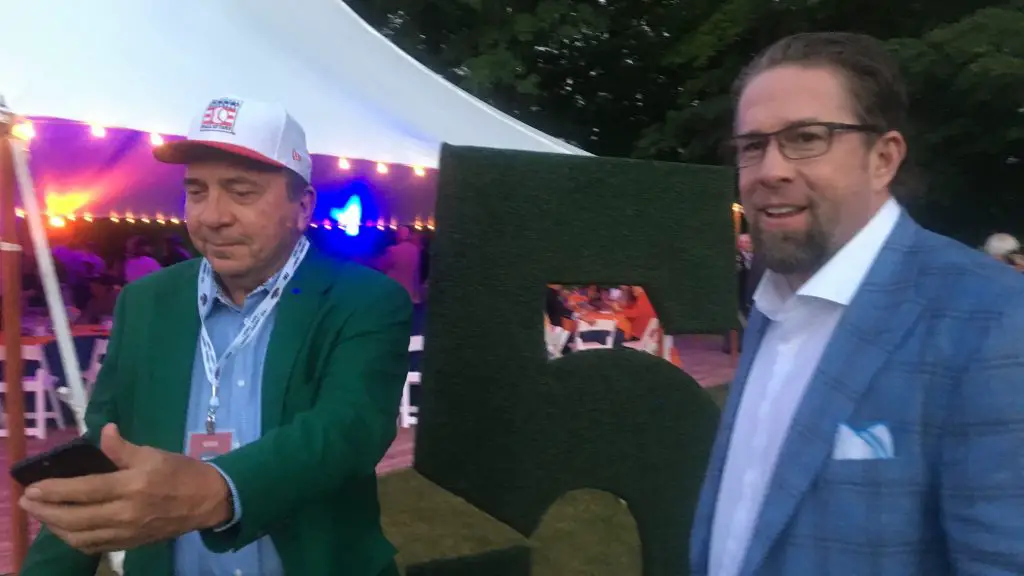 Jeff Bagwell Proud of Carlos Correa
Bagwell appreciates Correa's maturity
Jeff Bagwell is among the Houstonians who loved how Carlos Correa stood up for his teammates in the aftermath of the sign-stealing scandal.
The Hall of Famer appreciated how the star shortstop backed up his talk from the moment Correa called out the Dodgers' Cody Bellinger last spring. 
"I was very proud of Carlos," Bagwell said during an interview for the second episode of the Digging Deep Podcast. 
Bagwell was in West Palm Beach, Fla., when the Astros players visited with the media for the first time after MLB's sanctions. 
More than Showrrea
"When he got on Bellinger, I texted him and called him after that and told him how proud I was of him, that he's really growing up," Bagwell said. "He's been Showrrea for a long time, since he got drafted.
"And then to come out and to step out and all through the season he was making the right statements. He got to the postseason and said 'Here we are,' and went out and showed it. The maturity last year that he showed, I was very proud of him. And I let him know that as many times as I can, because he's doing the right things."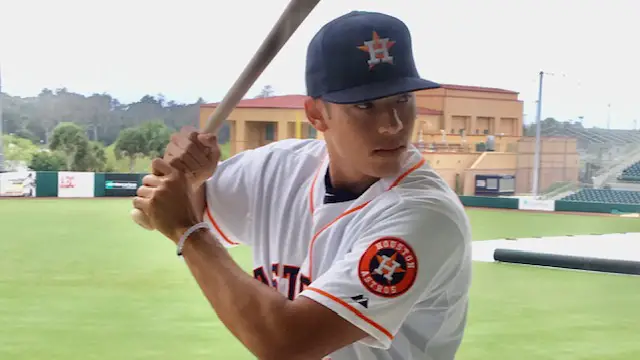 Correa, the No. 1 overall pick in the 2012 draft, told the Astros' broadcasters last week that he'd like to be an Astro for life.
He already has led the Astros to a World Series title, two World Series appearances, three American League Championship Series and five postseason appearances since his 2015 debut.
Bagwell, Correa, 26, and Yordan Alvarez are the only Rookies of the Year in franchise history.
"When you're young and you're the No. 1 pick, and you are Showrrea and all these kinds of stuff there's a lot that goes with that." Bagwell said. "Carlos he's had some injury problems and stuff, but he certainly has grown up this year.
"And it's really nice to see. … he's, he's a good kid. I'm just, I'm very happy. I'm happy for us. I'm happy for the organization. And then I'm happy just to see a young kid grow like that."
Bagwell also discussed his alcoholism
Bagwell addressed several many subjects, including some personal battles, during the hour-long podcast. 
He discussed how his tight friendship with Moises Alou helped him fall in love with the Dominican. Bagwell also addressed his tight bond with Houston's Mexican community.
The Astros' legendary first baseman also discussed his battle with alcoholism and the relief he felt after he was elected to the Hall of Fame. 
Get the Our Esquina Email Newsletter
By submitting your email, you are agreeing to receive additional communications and exclusive content from Our Esquina. You can unsubscribe at any time.