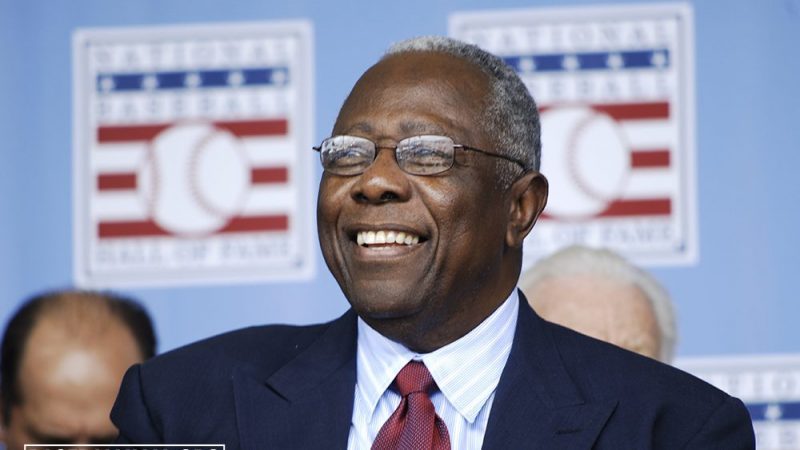 Hank Aaron Remembered For Grace, Dignity, Humility
Hank Aaron embraced role growing MLB's Civil Rights Game
When we worked on Major League Baseball's Civil Rights Game, Hank Aaron wasn't a special guest simply because some of the events took place in Atlanta. He was a prime part of the planning group and moved with us to every city in which we celebrated it.
This was a cause that was clearly close to his heart.  Aaron, who broke Babe Ruth's all-time home run record, brought in his close friend Andrew Young, he of the lifelong career in public service, starting with marching alongside Dr. Martin Luther King, Jr.
Aaron talked about how much he appreciated the recognitions we were giving to people who fought for equality (of which, of course, he was one, being honored with a Beacon of Life award in Cincinnati in 2009).  
What struck me the most was his curiosity and gratitude for being included as part of the process.
Hank Aaron always open to share
There were many times I called him with a specific question and ended up involved in half-hour conversations about events, equality and just life. 
"I think you are really great with this," he once told me. "I'm going to call the Commissioner (Bud Selig) and tell him what a great job you do." 
Talk about a recommendation!  
During the 2013 Civil Rights Game in Chicago, I arrived in the MLB suite following the pre-game activities to find Hank Aaron chatting with one of his old friends from his playing days. 
He saw me and immediately pulled up a stool in between them and started asking me, "How is it going?  What can I do?  What kind of help do you need?  What do you need to make this event the best it can be?" 
Again, he was telling me he'd approach his friend, the Commissioner, to empower us to give this event the due it richly deserved.
After about 20 minutes during which I tactfully answered all his questions, I gracefully excused myself so he could return to spending time with his old buddy. 
Moments later my then-boss, fellow legend Frank Robinson, asked me what Hank was talking to me about.  I told him, and he said "Why would you tell him we need more money?" 
Upon hearing the story later, a friend told me, "Leave it to you to get caught in the middle of two Hall of Famers!"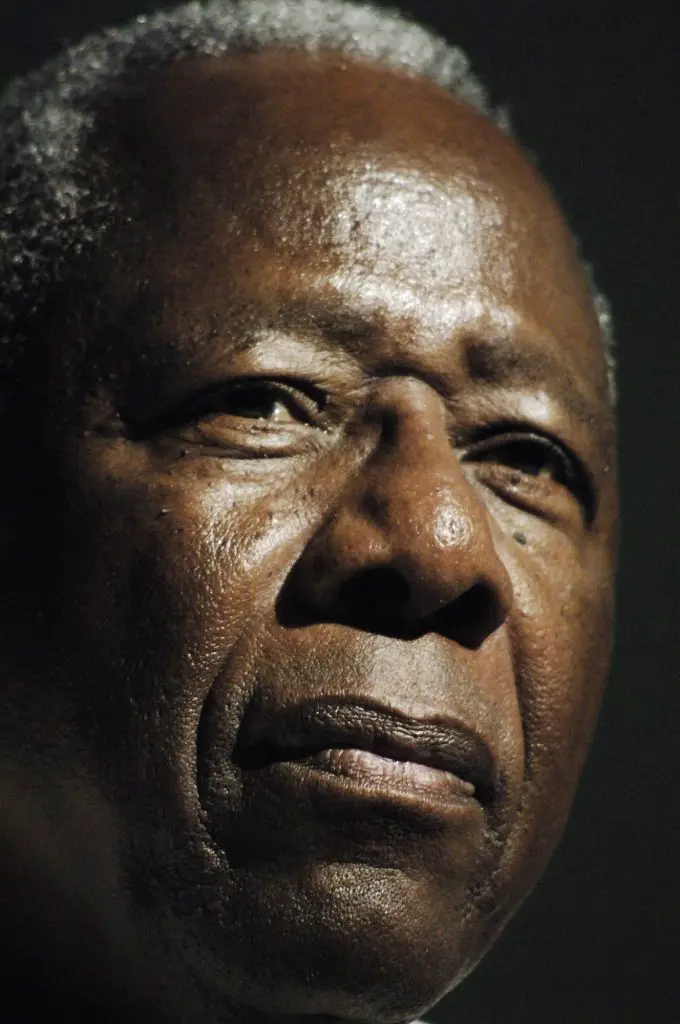 It is well-known in sports circles that asking for autographs is generally frowned upon.  But there was one moment when I could not help myself. 
A special gift from Hank Aaron
My father, a baseball fan long before I ever stepped foot at Shea Stadium, kept a folder with two New York Times clippings – the day Roberto Clemente passed away and the day Hank Aaron hit his 715th home run. 
Because we had established a working rapport by this point, I got up the nerve to broach the subject with Hank.  I told him about it on the phone, followed by at least 10 minutes of apologies for the imposition and disclaimers that he was completely free to refuse my request.
The next meeting we saw each other in person, I showed him the article. He was so touched seeing the iconic photo of his mom hugging him on the field at Fulton County Stadium, at first he forgot the idea was that he would sign it and give it back to me.
But he very sweetly did, and thanked me for bringing him such a beautiful memory.  (That memory is now under glass and hanging in my father's home in San Diego.)
Everyone who has a plaque in the National Baseball Hall of Fame in Cooperstown, N.Y., can be described as a "Hall of Famer."  Henry Louis Aaron earns that title simply with his grace, humility, dignity and generosity of spirit. 
It was a privilege to have spent time in his orbit. 
Feature photo courtesy Milo Stewart Jr./National Baseball Hall of Fame and Museum
Get the Our Esquina Email Newsletter
By submitting your email, you are agreeing to receive additional communications and exclusive content from Our Esquina. You can unsubscribe at any time.