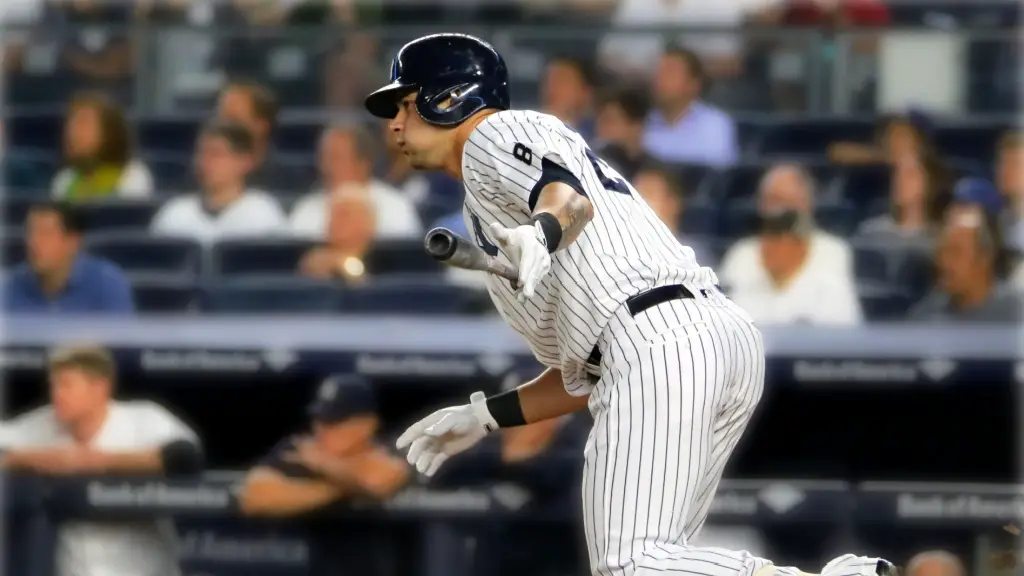 For Yankees Catcher Gary Sánchez, Success is Mind Over Matter
After a disappointing 2020 season, New York Yankees catcher Gary Sánchez is looking to prove his worth as an elite MLB player.
When Gary Sánchez first emerged as a force in New York, the Yankees were in the midst of a rebuild. The year was 2016, and the team had traded away two elite relief pitchers in exchange for a few top-flight prospects.
That season, the Bronx Bombers weren't supposed to be in the postseason picture. Only they forgot to tell their 23-year-old catching prospect aptly nicknamed "The Kraken."
Called up on Aug. 3, Sánchez dominated MLB over the next 52 games. In that time span, he hit .305 with a 1.052 OPS thrusting him into the conversation for the American League Rookie of the Year award. His 20 home runs were the most hit by any big league player so soon into their career.
Sánchez set the bar high, and with a wave of promising Yankee players on the way, the Baby Bombers were officially born.
Sánchez followed up his debut season by being selected to the All-Star game and taking the Yankees within one game of the World Series in 2017. His double in game four of the ALCS would prove to be one of the most memorable moments of that postseason.
Since then, his bat has been mostly silenced, leaving fans to wonder if the Dominican catcher was a mere fraud. Over the next three years, Sánchez finished seasons with a batting average below the Mendoza Line (.200) two times.
2018 – .186
2019 – .232
2020 – .147
In 2020 he was just terrible all throughout. He hit below .200 and posted an on-base percentage below .300 in every month. Ultimately, this resulted in his benching at the end of the regular season and in the postseason.
Looking On The Bright Side
A closer look at the numbers shows that Gary Sánchez hasn't been all that bad. Among catchers with at least 347 games played in their first six seasons, he has the fifth-most home runs ever over that span in their careers.
| | | |
| --- | --- | --- |
| RK | Player | HR |
| 1 | Mike Piazza* | 168 |
| 2 | Roy Campanella* | 158 |
| 3 | Johnny Bench* | 154 |
| 4 | Mike Napoli | 122 |
| 5 | Gary Sánchez | 115 |
*Inducted into the National Baseball Hall of Fame
He is also tied with the fourth highest slugging percentage.
| | | |
| --- | --- | --- |
| RK | Player | SLG |
| 1 | Mike Piazza* | .576 |
| 2 | Roy Campanella* | .530 |
| 3 | Mike Napoli | .514 |
| T4 | Carlton Fisk* | .502 |
| T4 | Gary Sánchez | .502 |
*Inducted into the National Baseball Hall of Fame
What's more, in 2019, Sánchez finished the season with a .232 batting average and an .841 OPS. The truth of the matter is that his stats were skewed by an awful July. Take that month out of the equation and his average jumps to .247 with a .938 OPS.
Gary Sánchez Playing Mind Games
On the surface, you can see that for Sánchez, baseball is one big mind game. He said as much during an interview with former teammate CC Sabathia on the R2C2 podcast. Whether his pitcher or he has a bad game, he takes it personally. Ultimately it negatively affects the next game.
"We all know you're the hardest worker on the team," Sabathia said to Sánchez. "If you have a bad game or the pitcher has a bad game, go get them tomorrow. If people see you get up and ready to go, that just boosts your team up."
In response to this, Sánchez acknowledged that he has been working on the mental aspect of the game. He is focusing on moving on from bad games and be a positive contributor once more to his team.
At the end of the day, the key to Sánchez's success is to get off to a good start. Ultimately, this will determine which way the ball rolls for the remainder of the season. Then, when eventually the ball rolls off course, he will get his first opportunity to test his mental toughness.
He homered on Opening Day, so he already has something positive to build on for the next 161 games.
History tells us, "The Kraken" can do it. For the sake of the New York Yankees, they better hope he can.
Get the Our Esquina Email Newsletter
By submitting your email, you are agreeing to receive additional communications and exclusive content from Our Esquina. You can unsubscribe at any time.