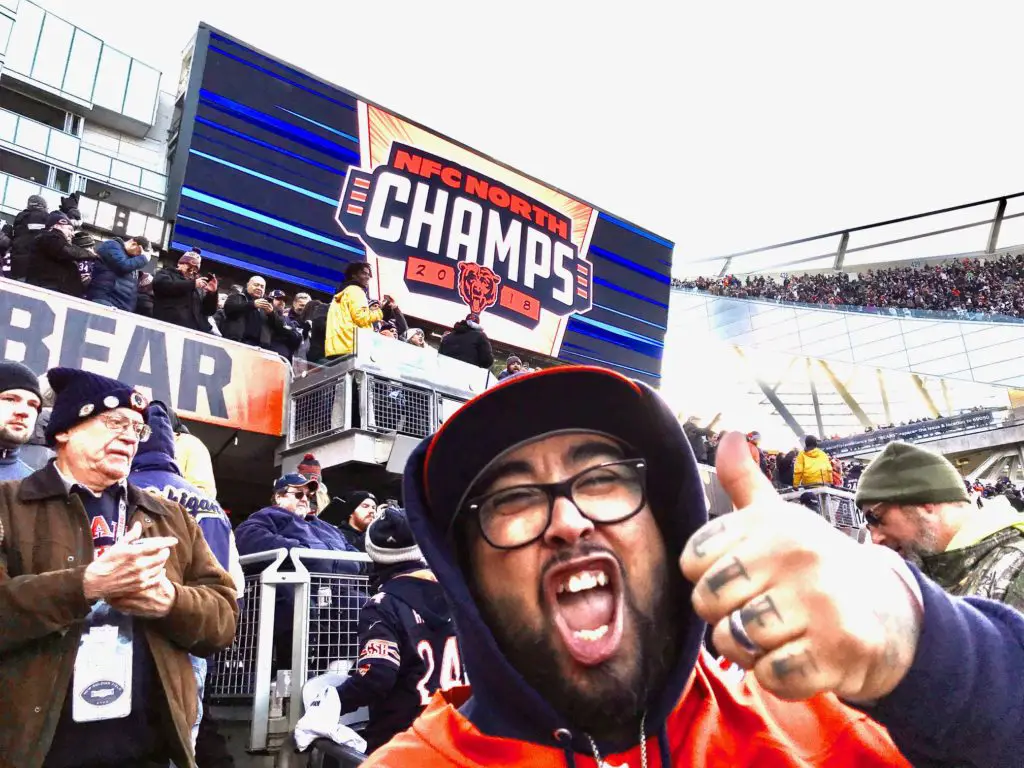 Bonding with dad through Chicago Bears and sacrifices
Angel Franco appreciates the sacrifices her father has made
At 32 degrees Fahrenheit, the "unusually warm" weather in Chicago was still pretty cold for us desert people on that Sunday in December 2018. But, as we bundled up and ran to our rental car, the weather wasn't going to stop us. 
I could feel my dad Marco's anticipation growing as my mom navigated through downtown Chicago making her way toward Lake Michigan. After finding a safe spot to pull over, my mom, gave us the sign of the cross and her blessing. Nos persignó y nos dio la bendición, as we say in Spanish. Then she told us to have fun.
Before I knew it, my dad and I were swallowed by a sea of navy and orange as we navigated through all the tailgaters.  Nervously and excitedly, we walked around admiring the sights, sounds, and smells. Most importantly, we were admiring the looks on each other's faces as we took Soldier Field in for the first time, knowing that we had tickets. 
My dad's love affair with the Chicago Bears began in 1985 when the Monsters of the Midway charmed their way through the league on the way to winning Super Bowl X, the only one in franchise history. Throughout the years – the good and bad – my dad has been steadfastly loyal to the Bears. He even has a tattoo to prove it. 
My mom and I are two of the few things my dad loves more than the Bears. My parents share a deep and loving connection that 25 years of marriage and only a lot of growth can mold. I like to think that my dad and I share a father-daughter connection forged in the stars. 
Dreaming of his Angel
As a kid, my dad woke up from a nap and ran to my grandma telling her that he dreamt of his daughter. In that dream, he danced to Aerosmith's song "Angel" at his daughter's quinceañera. That's when he vowed to name me Angel years before I was born.
My grandma laughed at him and told him he was crazy. He was only a child after all. When he and my mom found out they were expecting me, my dad was the only one convinced that I was a girl. Spoiler alert, he was right.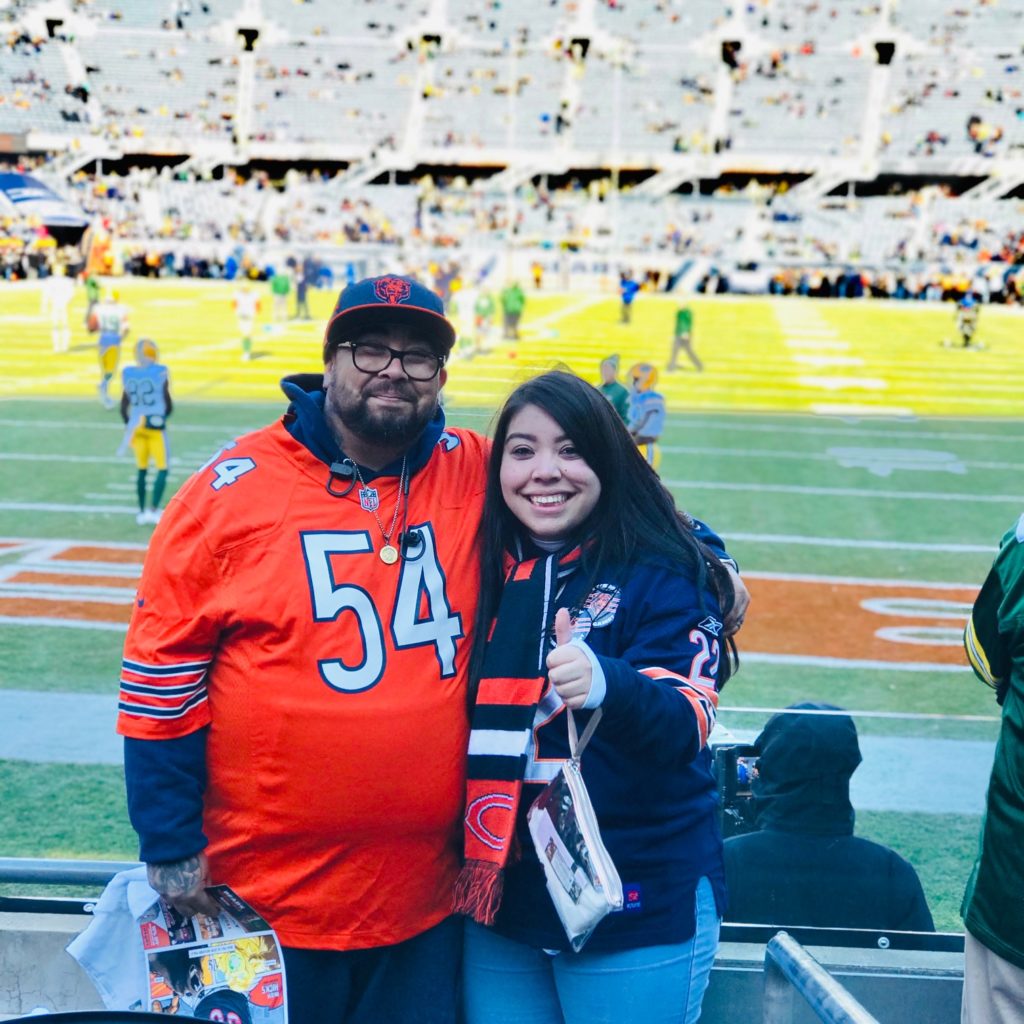 His love for the Bears – as expected – was passed down to me. The Bears' appearance in Super Bowl XLI was the turning point for me as far as my understanding of the game and my passion for the Bears. That was the first time I ever cried for the Bears. I hate to admit it wouldn't be the last I shed tears for them. 
My dad has given me so much. He gave me an incredible childhood, showed me what true love and devotion looks like, and has made me laugh harder than I ever have. He and my mom have also sacrificed so much for me.
Appreciating Marco Franco's sacrifices
I'm grateful for his long hours hauling an 18-wheeler into the night just to make it to my softball games – only for me to ride the bench. He moved in with my grandma to help pay for my college education after I moved 600 miles away just to give me a chance to pursue my dream of a Texas A&M degree.
He is my hero. 
When I was in first grade, he was in an accident and injured his shoulder so badly he couldn't lift it straight up or even rotate it well. But he was still there, tossing with me, strapping loads on his flatbed just to make me happy and help my dreams come true. He has given so much and never asked for anything in return. 
With the flyover complete and kickoff just moments away, I saw him start to tear up. I couldn't help but cry too because for the first time in a long time I helped make my dad's dream come true. He waited 33 years to see the Bears play at home, and we were finally about to experience it. What an experience it was. 
The Bears beat the Packers that day – a rarity in the Aaron Rodgers era – and won the NFC North title too. None of that mattered, though, because I had won. I got the memory of a lifetime with my dad. I am reminded of the day every time he calls me.
Get the Our Esquina Email Newsletter
By submitting your email, you are agreeing to receive additional communications and exclusive content from Our Esquina. You can unsubscribe at any time.