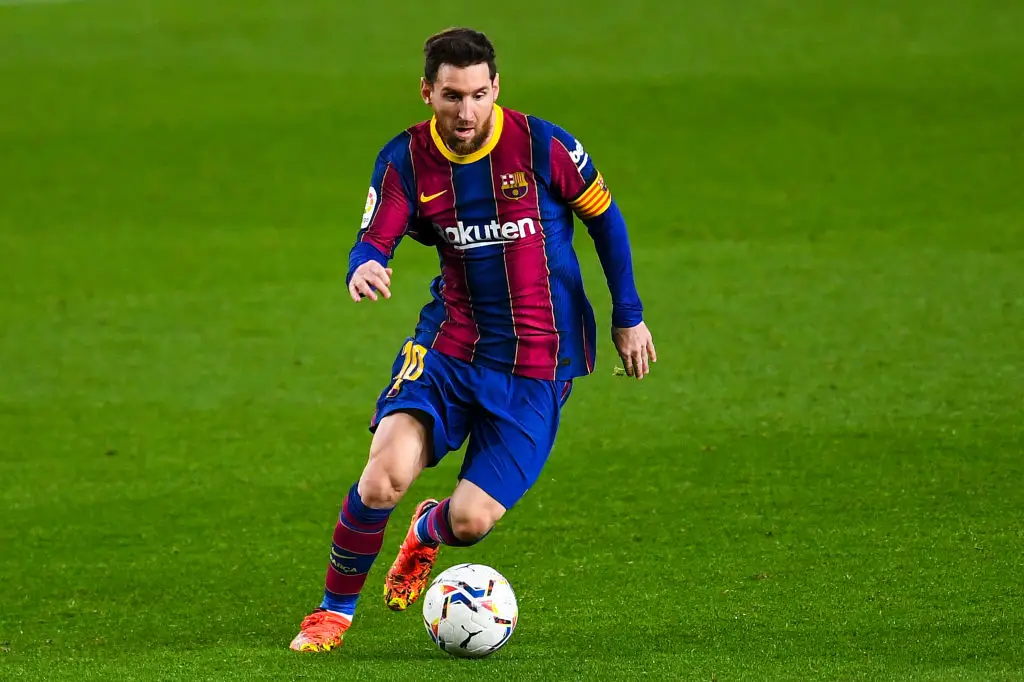 All eyes on Barcelona, Real Madrid in El Clasico
Barcelona and Real Madrid capture the world's attention today in El Clasico
Although Barcelona and Real Madrid trail Atletico Madrid in La Liga table, the match that decides the title is perhaps the upcoming El Clasico.
That match at the Alfredo Di Estefano Stadium in Madrid awaits millions of fans who wish they could be at the stadium. Barcelona and Madrid face off for the second time this season after Real dispatched a Barcelona team in the Camp Nou way back in October. 
A 3-1 scoreline encapsulated the two teams in 2020. One is a defensive juggernaut who raked in 10 consecutive wins post-COVID stoppage. The other is struggling to rediscover its identity after an 8-2 thrashing to Bayern Munich and its third coach in a year. 
For Barcelona, winning La Liga is the only objective right now. They crashed out of the Champions League for the fourth straight year. They might win the Copa del Rey, but that is a competition they're always expected to be in the final. With the possibility of Lionel Messi leaving this summer, it's do or die.
So why does this game feel like it's not that important outside of fans and the BeinSports programming shows? 
El Clasico has lost some luster
The answer lies in a few places. First, the quality of La Liga has certainly dropped a level. If we just look at continental competitions – Champions and Europa League – there are only three Spanish teams: Real Madrid (Champions), Granada (Europa) and Villareal (Europa).
Just a handful of years ago we had the second final in two years between Atlético Madrid and Real Madrid, which sandwiched one of the most impressive Barcelona teams of the last decade to one title.
Since then, Real won the Champions League twice, and hadn't made it past the Round of 16 until this year. Barcelona became the King of blowing leads and getting bullied off the pitch. The less we say about  Atletico's performances the past two years, the better. 
Perhaps it's the rise of English teams and their money. Manchester City is owned by a country. Liverpool is owned by a company valued in the $7 billion range. Chelsea is owned by a Russian Oligarch, and Manchester United has a grip on millions of people thanks to its dominance of the league over the first decade of this century.  
Maybe it's due to the television deal the Premier League signed. It's easier to find a Premier League game on standard television than it is to find La Liga. BeinSports is not as accessible as NBC or even ESPN. That limits how many people can watch. 
The Premier League is now considered the best in the world. Manchester City has seemingly found ways to regularly win the league title without ever removing excitement from any game.   
There is a bit more predictability in La Liga. Most teams are fighting for fourth, while Atletico Madrid tries to play spoiler. That role has been more pronounced since Diego Simeone's arrival. Why bother watching games when you can usually predict the outcome easily?
Stars missing from La Liga
Or maybe it's the lack of stars? Cristiano Ronaldo left town after the 2018 season.  Madrid hasn't been able to replace him on the field nor commercially. Barca has Messi, but if there's no foil to Messi does it become cumbersome to watch greatness regularly? 
Perhaps it's the lack of managerial flair. Gone are the days of Jose Mourinho fighting with Pep Guardiola. In fact they both now reside in England, managing Manchester City and Tottenham, respectively.  
The lack of exciting managerial talent could lead to more passive soccer, which in turn creates a more boring league. Sure, the managers of both Real and Barca are club legends, but they aren't considered the most tactically adept managers. 
Perhaps it's the consequences of a very compact season following the most taxing year of everyone's lives. After all, soccer players are people who feel the same COVID exhaustion that you do. Perhaps they feel those restrictions even more. After all, they are under very strict protocols and have been playing club matches and national team matches.
It's not over anytime soon either. Soon after all the domestic leagues end, the European Championship, Copa America and the Gold Cup kick off. Not to mention the Olympics, and more World Cup qualifiers. Soccer is an exhausting sport. Having to play three games in a week really pushes a player to extremes. 
It's probably a combination of all these things. It feels like the excitement toward each league fluctuates. Right now it's England's time to shine. Perhaps in a few years we'll all be talking about how the two Milan teams don't stop winning. 
All I do know for certain is that on Saturday at noon I'll sit on my couch with my dad as we watch Real Madrid beat Barcelona one more time. Or at least, we'll hope for that result. 
Featured Photo by David Ramos/Getty Images
Get the Our Esquina Email Newsletter
By submitting your email, you are agreeing to receive additional communications and exclusive content from Our Esquina. You can unsubscribe at any time.