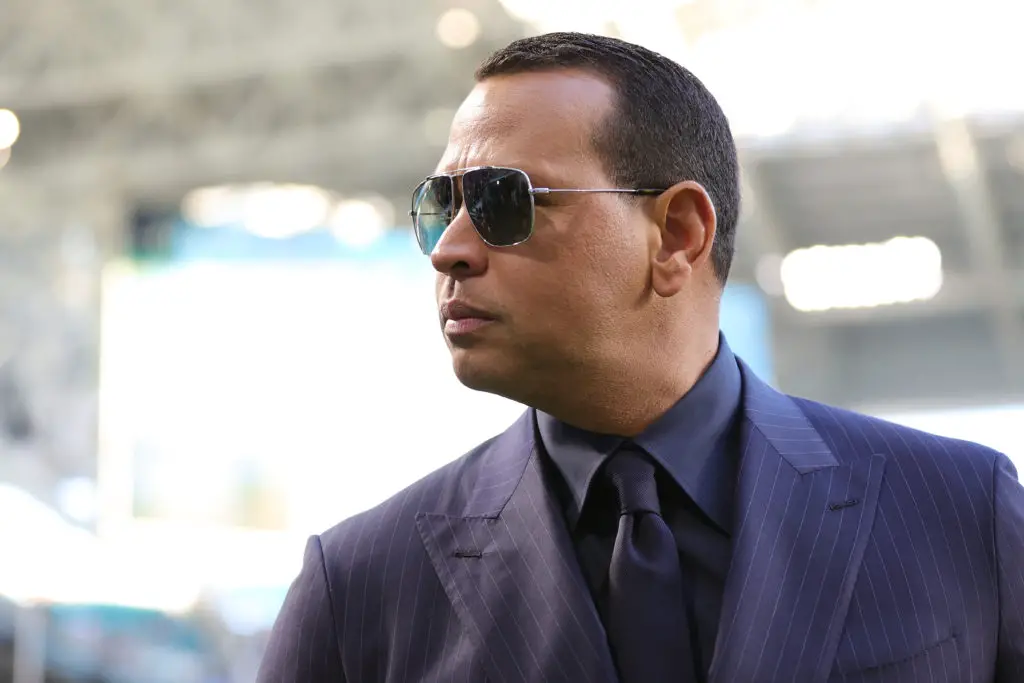 Alex Rodríguez, Billionaire Marc Lore Finalizing Deal For Minnesota Timberwolves
A-Rod on pace to become first Dominican American owner in major American sports
As it turns out, former big league slugger Alex Rodríguez will buy a professional sports team after all.
While we were enjoying our weekend, A-Rod and billionaire Marc Lore were negotiating to purchase the Minnesota Timberwolves.
Nothing is final, but the dollar figure is said to be somewhere in the $1.5 billion range. Rodríguez and Lore have 30 days to negotiate with team owner Glen Taylor. If a deal is completed, they will serve as limited partners for two and a half years before taking control.
"We look forward to entering this phase of the process with Glen Taylor," Rodríguez and Lore said in a statement. "We are excited by the prospect of getting to know the Timberwolves organization, the talented team, and their incredible fans."
Last summer, Rodríguez and fiancée Jennifer Lopez came close to purchasing the New York Mets. However, failing to exceed Steve Cohen's bid for the team, the consortium led by A-Rod opted to withdraw their offer.
Such a move would be a monumental step for Latinos. Rodríguez would become the first owner of an American professional sports team to be Dominicano. He would also be the only Latino to own a team in the NBA.
Over the last few years, Rodríguez has been making a name for himself in the business world. He is the chairman and CEO of A-Rod Corp, an investment firm that backs promising businesses, and the chairman of Presidente beer.
Rodriguez, a son of Dominican immigrants, is no stranger to the nature of hard work. Though history has shown him to be a bit of a lightning rod and willing to play a bit outside of the lines, he has also demonstrated that he is willing to put in the work in order to make things right.
In fact, since the Biogenesis scandal, he has made amends with MLB and the Yankees. He is also a part of the popular Sunday Night Baseball broadcast and even appeared as a guest at President Joe Biden's inauguration.
With the purchase of a pro sports team, Rodríguez completes his return to prominence in America. From rock bottom to the top of the sports world.
Get the Our Esquina Email Newsletter
By submitting your email, you are agreeing to receive additional communications and exclusive content from Our Esquina. You can unsubscribe at any time.