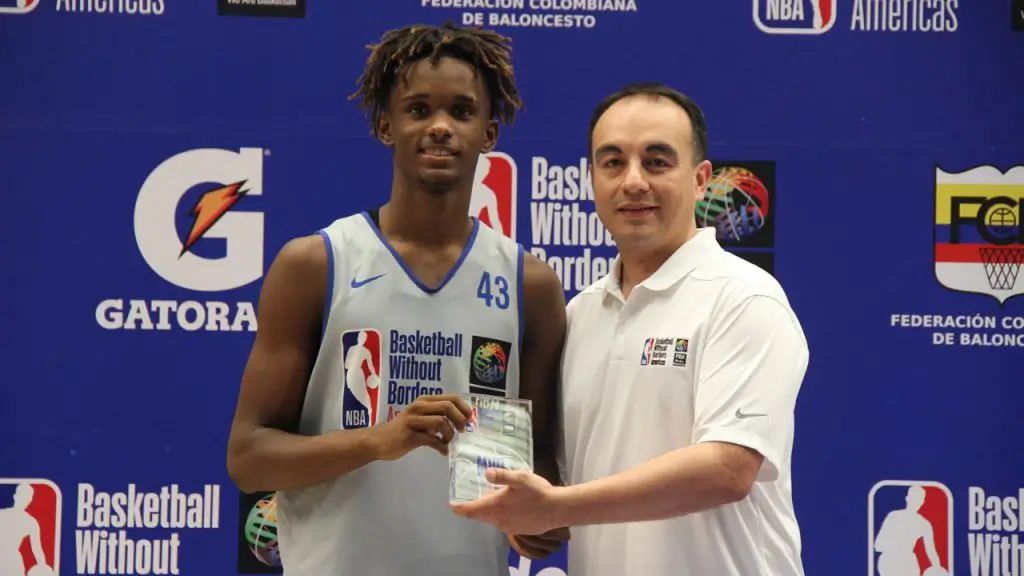 A letter to my young self, the Timberwolves' Colombian president gives advice to aspiring sports executives.
Minnesota Timberwolves president Gersson Rosas pens letter that chronicles his rise to the top
Gersson Rosas, the president of the Minnesota Timberwolves, wrote a letter to his young self chronicling his path from his native Colombia to Houston. He is the first and only Latino president in NBA history.
Rosas' Timberwolves will pick first overall in the NBA draft on Wednesday night.
Here's Rosas' inspiring letter to himself:
Pasión, Proposito y Paciencia – Passion, Purpose and Patience – those are the words you are going to continually hear during your early years, and it's the same sentiments that will mark the developmental stages of your career.
Whether you hear them in Spanish or English, don't fight them. Embrace them and own them as they will make you who you are destined to be. Your faith, family and focus will set you apart and give you the opportunity to do something that no other Latino has accomplished in the National Basketball Association, but that achievement comes with a responsibility to honor those who have come before you and to create opportunities for those who come after you.
Road less traveled, your journey will be filled with ups and downs, challenges, hurdles, closed doors and lots of no's, but fortunately that path will also be filled with special individuals who not only will mentor you, but challenge you to be the best you can be.
The journey will start in Colombia, but thanks to your parents' love and sacrifice it will continue in the United States as a three-year-old immigrant in a country with a new language, culture and customs to learn. The sacrifice your mom and dad made for a better life for you and your brothers in this country will fuel your ambition to succeed. Don't take that responsibility lightly; make your family proud and be an example for your brothers and those who will come after you. Learn from every success or setback, yours or others, and take that wisdom and knowledge with you to show other Latinos, immigrants and minorities that anything is possible.
You will not arrive at your destination alone and you have a responsibility to open doors and provide opportunities for others who come after you. You cannot be the only one.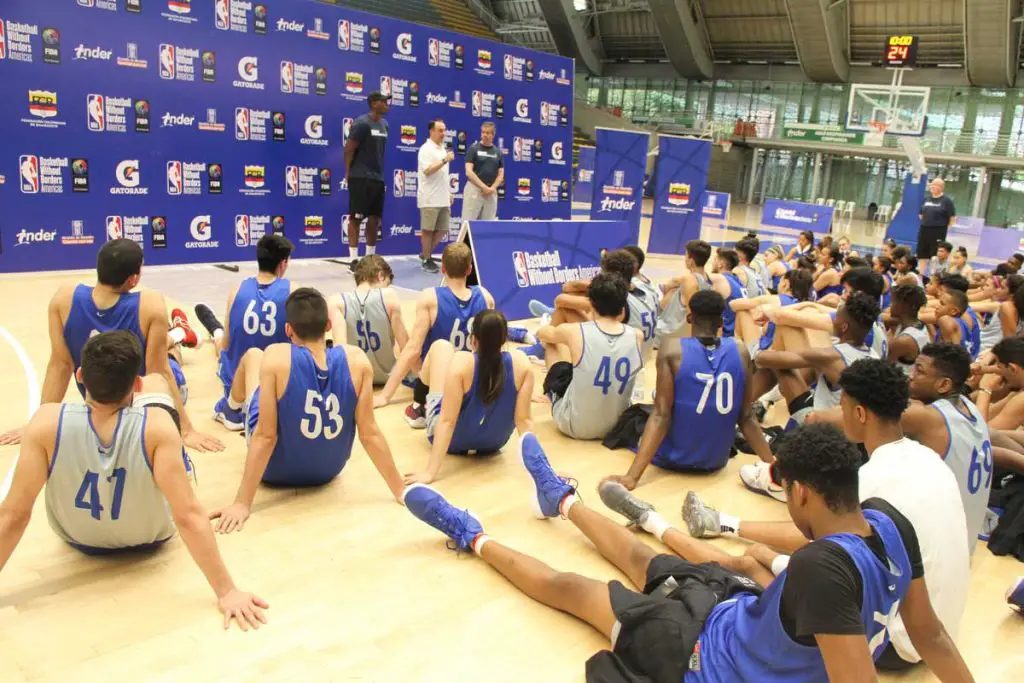 Purpose. Proposito
Never forget where you come from because it is a big part of who you are. Embrace this new world and this new life because it will change the trajectory of who you will become. While your passion for sports started in Bogota, it is in Houston that you will realize what that will mean for your life and your career. Those early mornings of reading the sports section and watching ESPN in elementary school will not be in vain. Your early fascination with how championship teams are built will result in a hunger for sports that will set you down a path you could never imagine.
Others won't understand your insatiable appetite for sports, or your laser focus on understanding the game and players, and that's OK because your pursuit is different than theirs. This path will also demand that you listen to your parents' sacrifice and commit yourself in a way that others can't or won't do. You will learn that anything good in life, anything that matters and is meaningful, will be hard and challenging. If it was easy, anyone would do it. Never lose your focus and ambition, stay humble and hungry.
Passion. Pasión
The path from high school, college and to the NBA will be a long winding road for you, full of as many surprises as disappointments but with an incredibly rewarding destination. The one constant throughout will be change and your ability to realize what you can control and what you cannot, that realization will help you progress at every level. While baseball is your first love, basketball will come in and steal your heart in the same fashion that a girl in drivers ed will. This girl will be a bridge from who you were and who you will become because she will be the person who best understands your passion and your purpose and will be by your side the entire ride.
While high school will be about learning and playing the game, college will be all about working to find any and every way possible to obtain basketball experience, relationships and credibility via international federations, sports agents, shoe companies, sports marketing, and any opportunity connected to the industry. Graduation will bring a special opportunity with the Houston Rockets that includes a full-time corporate role along with a basketball operations internship. However, just when you think you have your foot in the door, that door will shut on you after two seasons with a challenge from your mentor to get more credible basketball experience.
That order will take you back to high school for an assistant coaching position on a state championship team with a first round pick. The next step will involve a graduate assistant position at the University of Houston and then the call you have waited your whole life for, an invitation from your hometown team to become an NBA scout. But after all of this, it is only the beginning.
Patience. Paciencia
Basketball will take you all over the world to places you could never imagine. A dream that started in Bogota will come to life in Houston and take you to places like China with a player named Yao Ming, Brazil where you'll win an Olympic gold medal with USA Basketball, and throughout the globe as an  active participant in the NBA's Basketball Without Borders culminating in a personal and memorable Americas Camp in Medellin, Colombia.
Talk about full circle! But in between all of this, life will be serendipitous, and you will once again be on the move, this time it's with your wife and three-year-old twins starting a new life, in a new place, Minneapolis, as the first-ever Latino President of Basketball Operations for the NBA's Minnesota Timberwolves and once again it is only the beginning.
Proposito. Pasión. Paciencia. Purpose. Passion. Patience.
The best is yet to come!
Get the Our Esquina Email Newsletter
By submitting your email, you are agreeing to receive additional communications and exclusive content from Our Esquina. You can unsubscribe at any time.