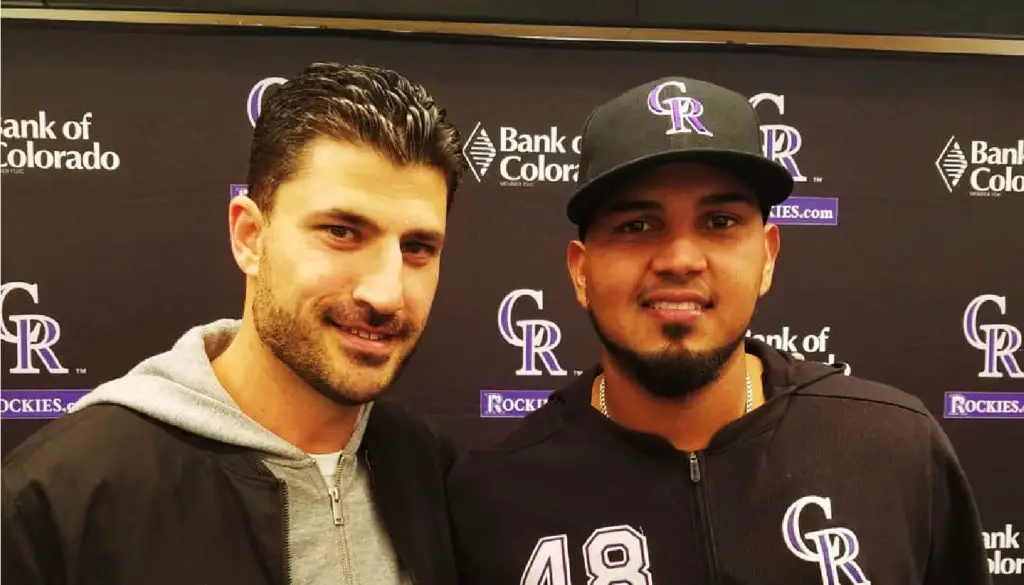 Agent Daniel Szew's grit traces back to Holocaust survivors
Agent Daniel Szew traces his resiliency back to grandparents who survived the Holocaust.
You must consider what it means to be persistent and resilient to understand how Daniel Szew became an agent. Grit and determination are innate within the Los Angeles-based agent. It's rooted deep within his DNA.
You may have heard Szew's name lately as White Sox rookie slugger Yermin Mercedes's agent. He's so much more than that. His resiliency can be traced up his family tree. Although there has never been a player from Argentina in Major League Baseball history, Szew is the first agent with Argentine roots to represent MLB players.
His family landed in Argentina while fleeing the Holocaust. His grandparents – Saul and Olga Mantelmacher and Abraham and Clara Szew – were Holocaust survivors. They fled from Eastern Europe to Argentina to escape one of the worst atrocities in human history.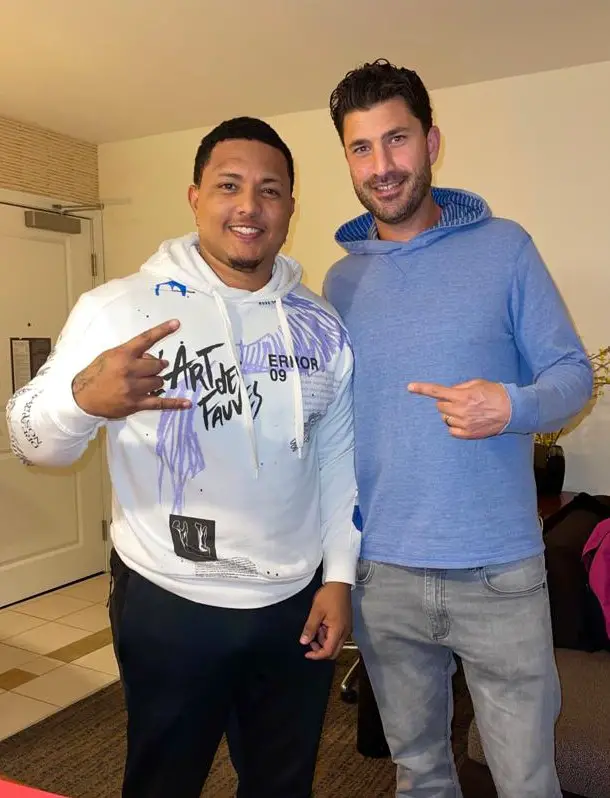 Finding a safe haven in Buenos Aires, they adapted to a new culture in a place thousands of miles away from home. Here, the family bonded in a way few of us can imagine.
Daniel Szew attributes his resilience to his grandfather, Saul Mantelmacher.
Remembering roots
"I don't know how on earth he survived," Szew said. "I try to never forget where I came from and I try to instill that in my kids."
Though his parents Celia and Joseph Szew became fully entrenched in Latino culture, upon creating a family, they made their way to the United States. They wanted to provide a better life for their three children – Fernando, Leonardo, and Daniel.
His mother was multilingual. She taught English in Buenos Aires, spoke Spanish, and was fluent in four other languages. So, upon arriving in the states, she worked as a movie translator, staying up until two or three in the morning working on her craft.
"A lot of my work ethic, I learned from her," he said.
Good with numbers, his father worked as an accountant for a toy company. To this day, he chips in with Szew from time to time.
Seeing how his family sacrificed so much and still managed to land on their feet, Szew had no excuses not to chase his own dreams.
Prior to becoming an agent, Szew meandered through an assortment of jobs in finance and sales. Much of it took place within sports.
Daniel Szew made important pivot
He dabbled in ticket sales, sold suites for Major League Soccer teams, and sold ads for sports radio stations. At a point, Szew sensed that he was beginning to plateau.
Eventually, he worked his way into a marketing position at Wasserman Sports. This too didn't quite whet his appetite, leaving him unfulfilled and wanting more of a challenge.
Soon, he found his calling. After approaching Wasserman's soccer division and demonstrating an ability to access players, he offered to lend his talents as an agent and was denied.
Szew was tired of being viewed as just another replaceable asset. He had something to offer and he was ready to do something about it.
After having his first son at the age of 30, he walked away from Wasserman Sports. He was going to set out to make it on his own.
From there, LA Sports Management, a boutique baseball agency was born.
Every step of the way
Daniel Szew mainly represents Latin American players. For the most part, these are guys working to provide a better life for their families, much like his grandparents and parents did for him. So, it's important to him that he lends personal attention to them.
"I'm really more of an older brother," Szew says of his players. "They can tell me anything and I'll do anything for them as long as it's morally doable."
There's no better example of Szew's personal touch than in the case of Joely Rodriguez, a 29-year-old lefty Dominicano from Santo Domingo.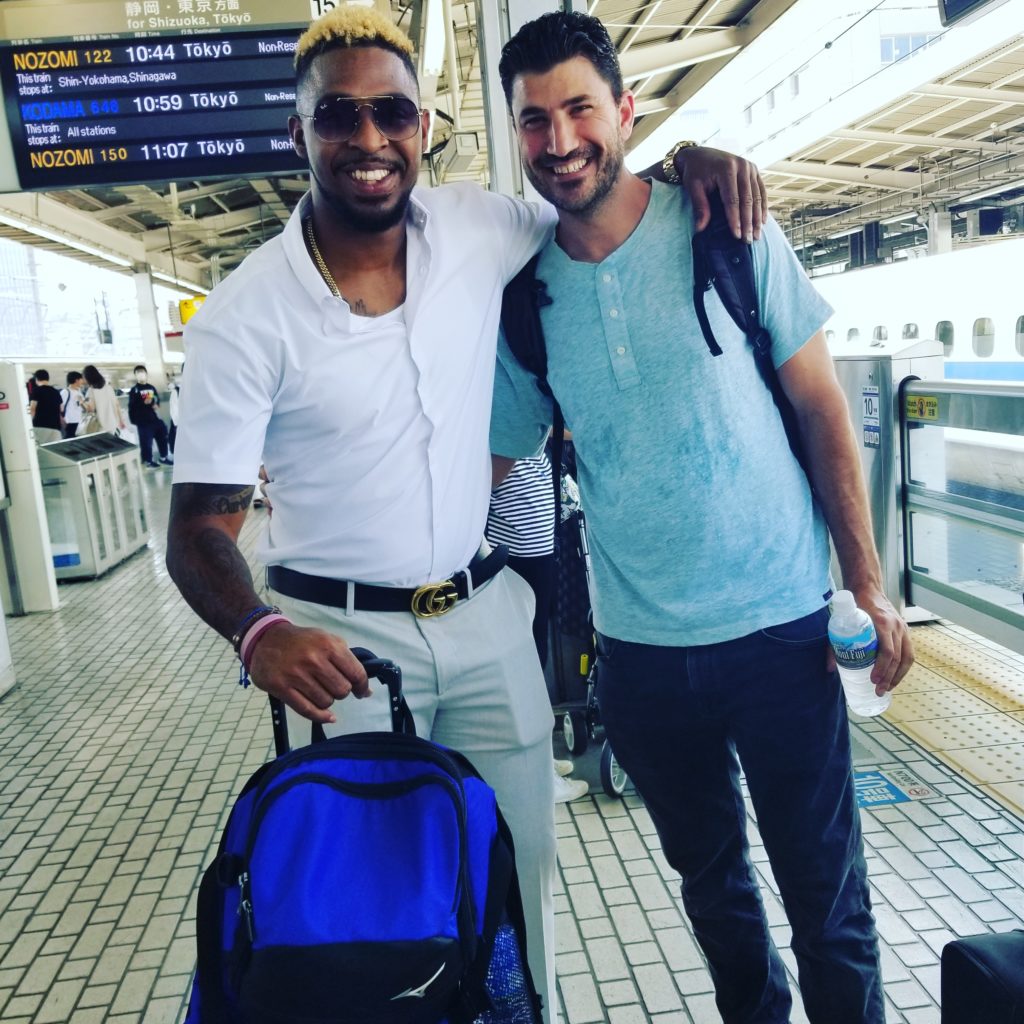 Rodriguez's story closely resembles Szew's in that his persistence and resilience landed him as a force in MLB after a long, hard-fought journey.
He started his career as a prospect for the Pittsburgh Pirates in 2009 at the age of 17. Slowly, he trekked his way up to Triple-A, finally breaking through to the Big Leagues as a member of the Philadelphia Phillies in 2016.
Struggling to keep his footing in MLB, Rodriguez settled for a Minor League contract with the Baltimore Orioles in 2018.
Helping players grow
Seeing no path back up to The Show, with Szew's guidance, Rodriguez took his talents to Japan. Rodriguez gained confidence in his stuff there, pitching to a sub-two ERA over a two-year span.
With his trusty agent by his side, MLB teams started calling again. Soon, Szew secured a multi-year, multi-million dollar deal for Rodriguez.
"I remember calling him when I finalized with the Texas Rangers," Szew said. "And I was like, 'is your mom and wife on the phone?' And he said, 'Yeah, we're all in the car.' So, I told him to put me on speaker and I told them the news."
Szew couldn't contain his excitement. "He did it," he told them through tears of happiness.
In some ways, Daniel Szew was telling himself the same thing.
It's no easy task to uproot your life in pursuit of a dream. Szew halted a successful career in order to make it on his own. With a lineage of brave women and men behind him, somehow, he did it.
Get the Our Esquina Email Newsletter
By submitting your email, you are agreeing to receive additional communications and exclusive content from Our Esquina. You can unsubscribe at any time.