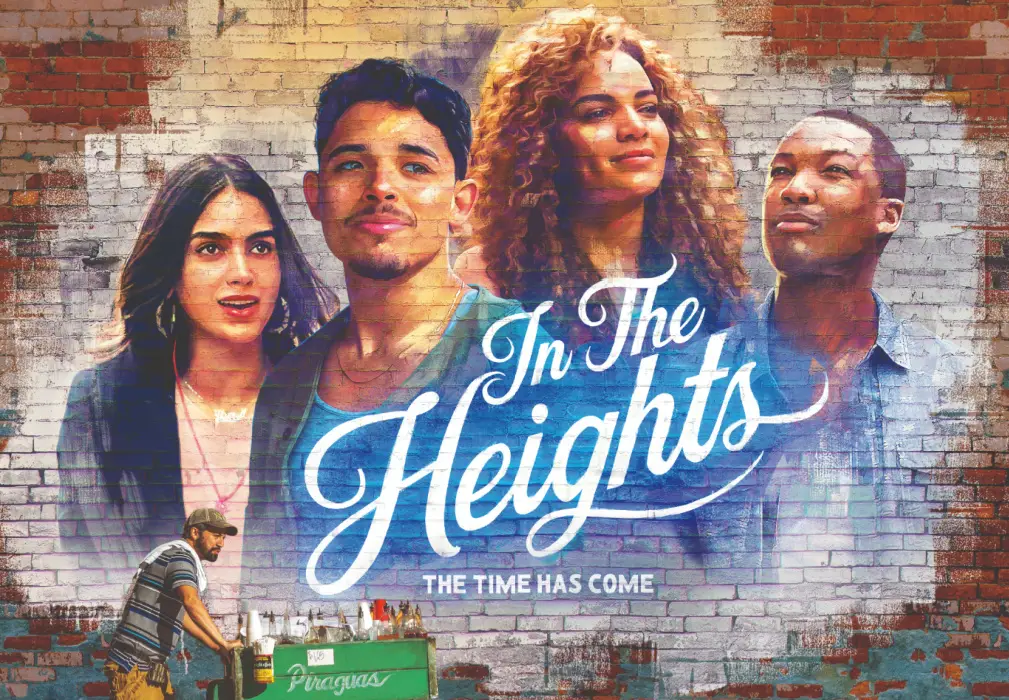 A tour of 'In the Heights' in five images
A little Dominican neighborhood at the tip of Manhattan is featured prominently in the film In the Heights. Here's a quick tour in 5 images.
Nearly two decades ago, a little-known neighborhood located at the tippy top of the island of Manhattan took center stage. Written by Quiara Alegría Hudes and Lin Manuel Miranda, In the Heights, dominated broadway and is now primed to do the same at the movies.
Hailing from the largely Dominican neighborhood of Washington Heights, I get goosebumps each time the trailer pops up on my television. Hidden in the shadows of the George Washington Bridge, all of the sites and sounds bring me back to a vecindario I will always cherish in my heart.
So, in an effort to aid those who enjoy visiting film locations, here is a list of locations and artists featured in the film's trailer.
Touring In the Heights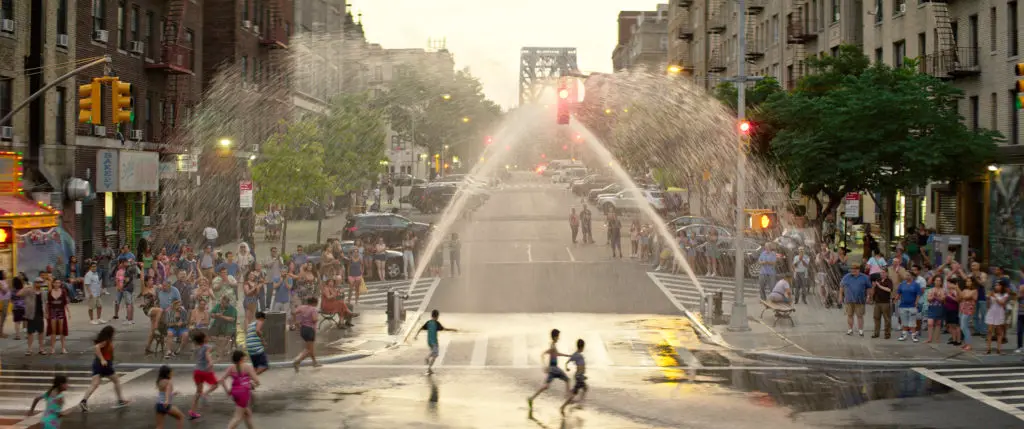 This musical number was located on 177th and Audobon Avenue. Right up the block from this was my Catholic middle school, Incarnation. Two blocks away is a local mainstay, El Malecon, where the freshest Dominican food is served.
The Nueva York T-shirt one of the background dancers wears was designed by M. Tony Peralta, owner of Taller Peralta, a local shop that sells anything from T-shirts to original art.
Get familiar with this name as it will appear again in this tour
---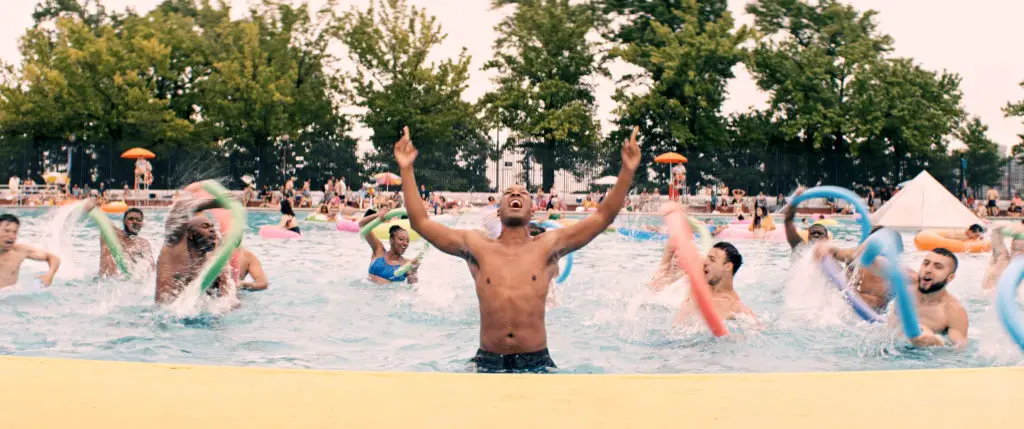 This free community pool is located in High Bridge park . It has served the community for as long as I can remember. Though it is currently closed, it is set to reopen on June 26. It is located on 173rd Street and Amsterdam Avenue.
Right across the street from the park is Peligro Sports, where locals get their freshest baseball caps and custom baseball/softball jerseys.
---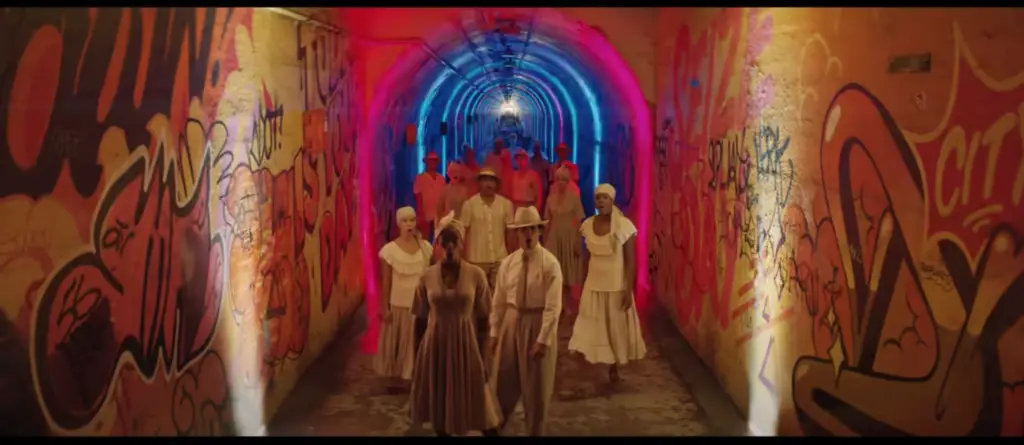 The graffiti-filled tunnel is en-route to the 190th street station. Here you can catch the (1) train
---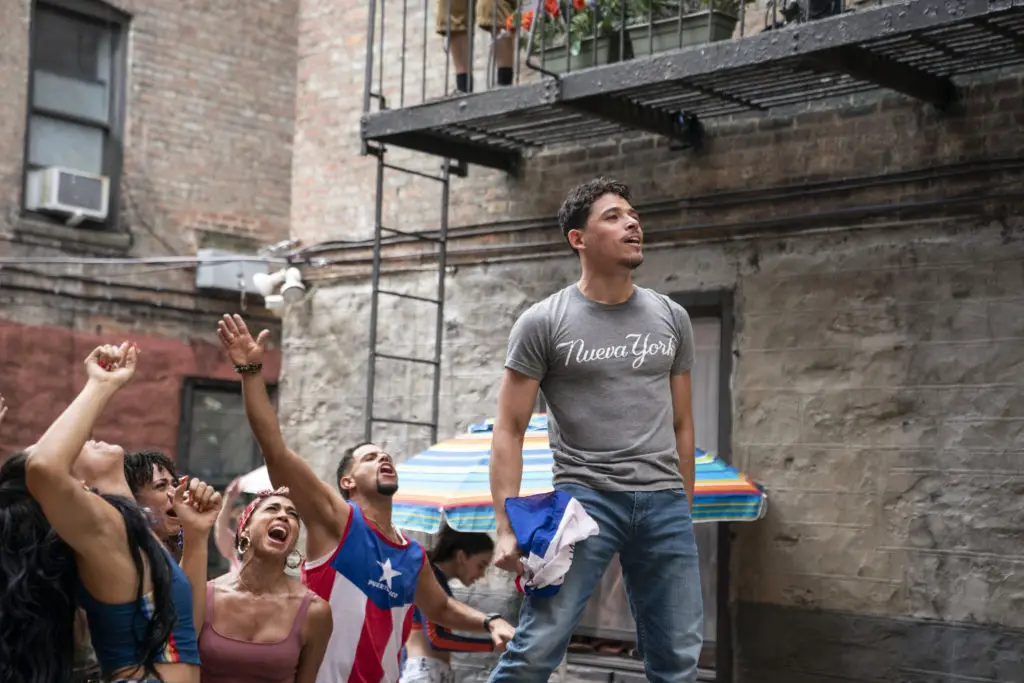 I warned you that local artist M. Tony Peralta's work would appear again. Here, Anthony Ramos' character Usnavi holds a Dominican flag. Ramos's Nueva York t-shirt can also be found in Taller Peralta (HERE).
---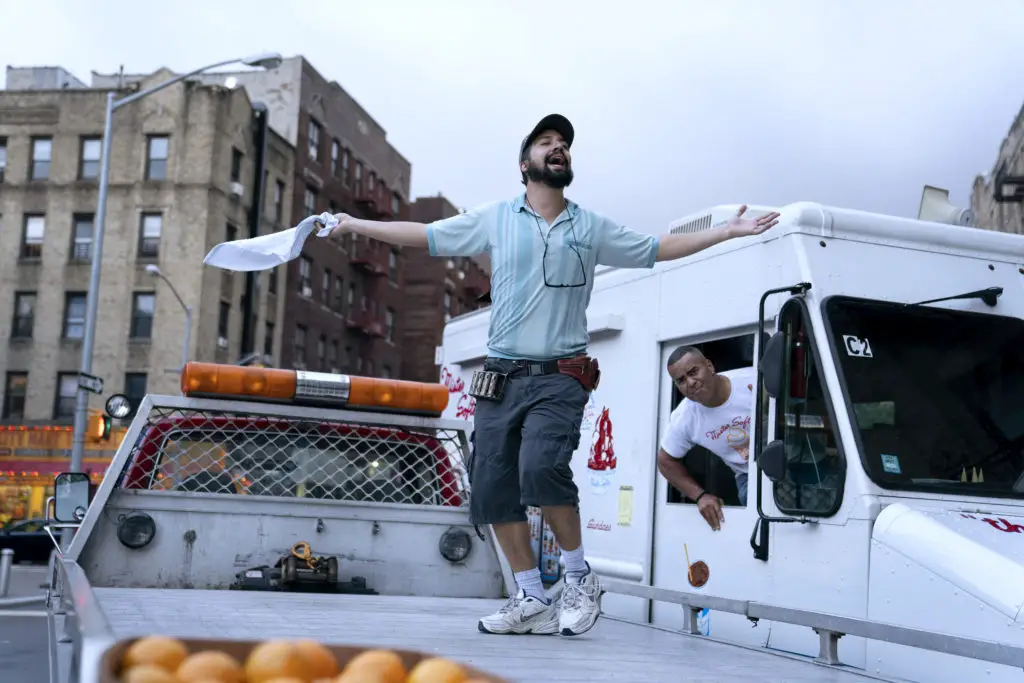 Creator and proud local Lin Manuel Miranda appears as a Piragua Guy who feuds with the Mister Softee truck. For those who don't know, Piragua is shaved ice. Predominantly a Dominican neighborhood, in the Heights it is mostly referred to as Frio Frio.
During hot summer months, you can find a Piragua/Frio Fio guy pretty much on any corner in Washington Heights. Flavors include tamarindo, cherry, and more!
Get the Our Esquina Email Newsletter
By submitting your email, you are agreeing to receive additional communications and exclusive content from Our Esquina. You can unsubscribe at any time.