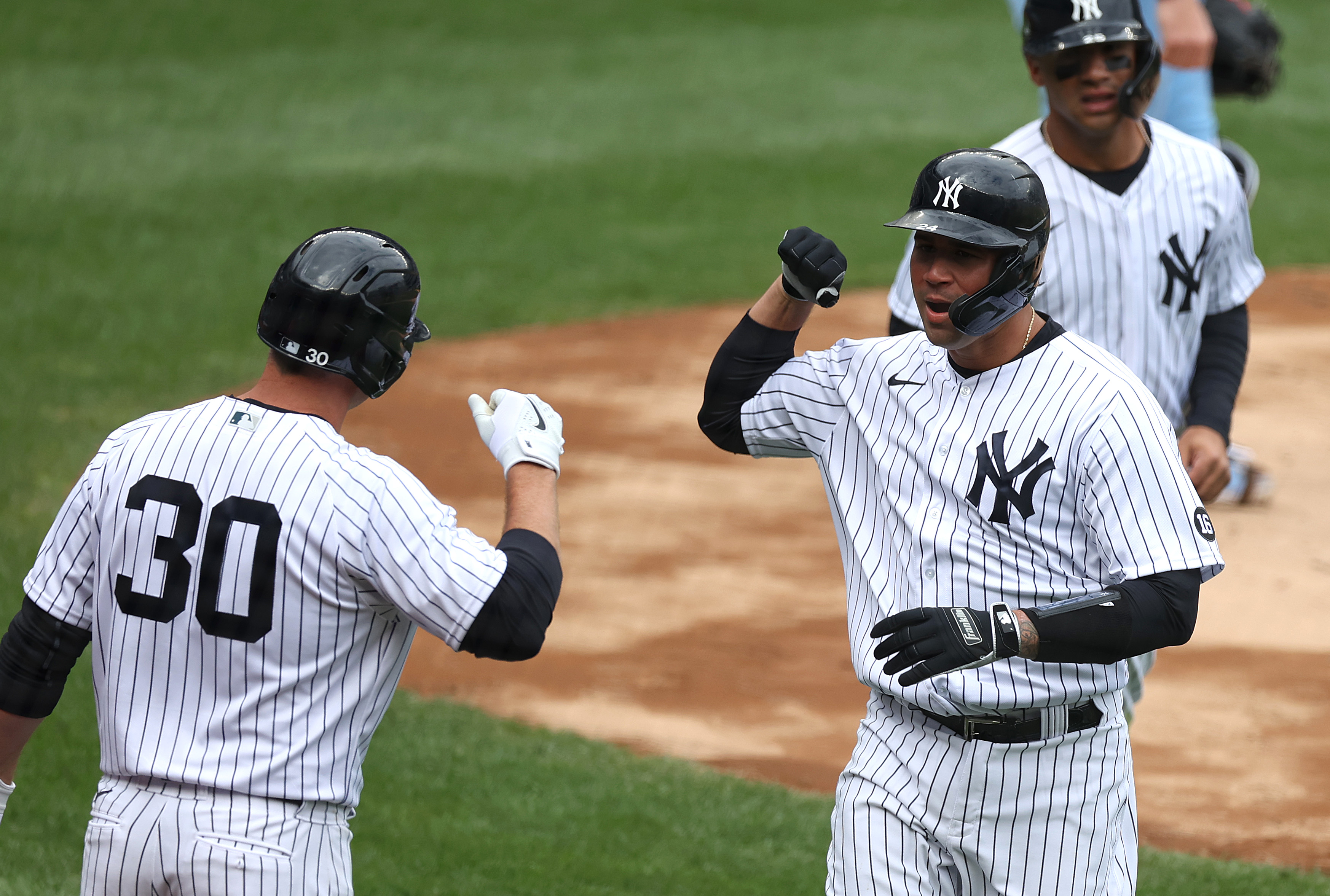 A father's lesson, empathy for players learning a new language, culture
It's time for us to have a little sympathy for MLB players of another culture learning a new language.
When you're the child of immigrants, sometimes you battle with your culture and identity. At home, you may speak one language, while outside you speak another. Around family, you may go by your given name only to have it colonized by another group of people for their convenience.
Having grown up in Washington Heights for much of my life, friends and family have called me by my given name, Manuel. The neighborhood was mostly Spanish speaking. At times it resembled northern Santo Domingo, Dominican Republic, more than it did uptown Manhattan.
Then, as a teenager, my family moved to a little blue-collar town in New Jersey called Kearny. This was a mostly white town with a growing Latino population. You may have seen snippets of it on the acclaimed series The Sopranos.
Upon arriving in this area, suddenly my name was shortened to Manny. I didn't think much of it at the time, but in hindsight, my identity was being hijacked for the convenience of others.
It reminds me of Roberto Clemente's rejection of being called "Bob." Or Francisco Lindor, who recently asked that his name not be shortened to "Frankie."
"I like my name," Lindor said. "Frankie was fine, I never complained, but now I want my name. I want Francisco. My mom named me Francisco, my grandfather was Francisco, so Fransisco it is."
It's not so much that we hate our nicknames. Instead, it's that we weren't asked for consent, like Howie Rose did for Lindor.
I was named after my father, Manuel Antonio, whom I affectionately call Papi. Papi migrated from the DR in the late 1970s and immediately began working in factories across the George Washington Bridge.
Seeing that he wasn't able to provide enough for his growing family, sometime in the 1980s, Papi decided to open up his own Bodega.
Having only gotten a second-grade education, he had to learn by doing. Along the way, he lost money and lost businesses, but he never lacked the confidence or the courage to keep going. Perhaps it was out of necessity, but he never lacked hustle.
Sometimes, Papi would take me to his store. For me, it was a whole new world.
No longer in the comfort of our Dominican community, people didn't speak Spanish in the Bodega. Yet somehow, he was able to communicate with his customers and provide them with the service they needed to get on with their lives.
It wasn't their job to make my father feel at ease. It was the other way around, even though technically they were in his domain.
The same can be said about ballplayers who come from other countries to play baseball. Players like Ichiro Suzuki, Masahiro Tanaka, and Gary Sanchez to name a few.
Last weekend, Sanchez was criticized for speaking through an interpreter by a New York-based columnist.
"He still relies on an interpreter, still as deficient in English as he is in fundamental baseball skills and awareness," the columnist said. 
To highlight his point, he pitted Sanchez against his own teammate Gleyber Torres, who has attempted to learn the English language. Still, this wasn't good enough for said columnist.
"Last week the Venezuelan with just four years in the bigs stood for a pregame interview on YES, and through faulty English," he began.
Never, and I mean never, did I ever come across a customer who had a problem with Papi. In fact, all I heard was praise and love for him. He brought their products into his Bodega because they couldn't find them in big box stores and brand-named supermarkets.
As a result, as Papi learned about the diversity of the New York City tri-state area, he began to do well for himself. Although he had such a limited education and was born and raised in a developing country, I would pit Papi's knowledge on culture and diversity against anybody.
We all can learn a little from my father and ballplayers like Torres and Sanchez.
Get the Our Esquina Email Newsletter
By submitting your email, you are agreeing to receive additional communications and exclusive content from Our Esquina. You can unsubscribe at any time.