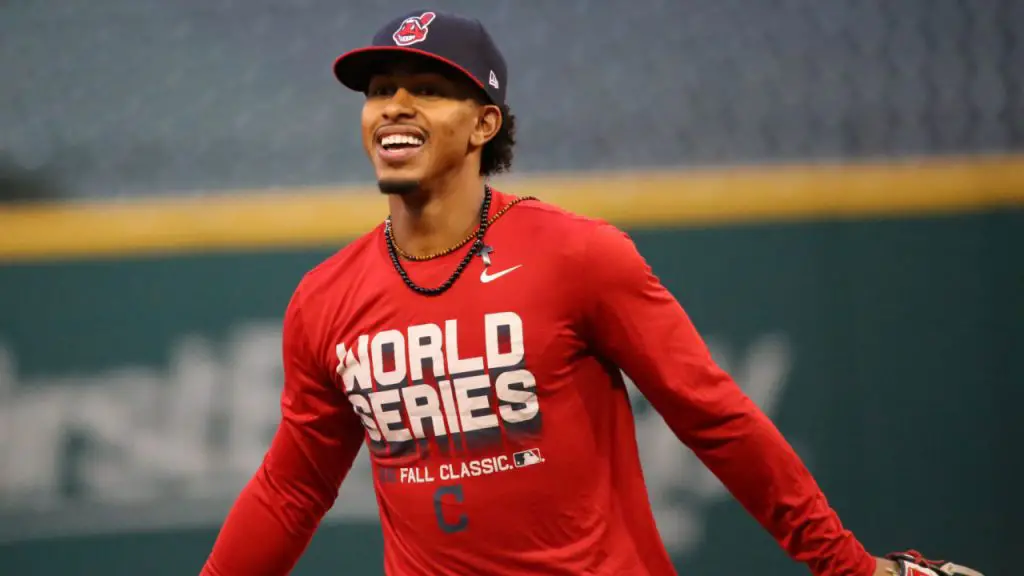 Five Trade Destinations for Francisco Lindor
Elite shortstop from Caguas, Puerto Rico, Francisco Lindor, is sure to be moved this offseason. Here are five possible trade destinations.
Ahead of 2021, some are expecting the Cleveland Indians to part ways with Puerto Rican shortstop Francisco Lindor. Given the organization's propensity to trade their best players, we have no reason to doubt the possibility of this trade.
So, today, we're here to engage in one of the most entertaining conversations in all of sports, building trade packages for elite players. One of the resources I've used in the past to assess trade packages is an online simulator called Baseball Trade Values (BTV).
According to BTV, of the 99 real trades executed since August 2019, 94 of them have been accepted by their model. This amounts to an acceptance rate of 94.9%. There is no evidence that this model is used by general managers or Major League Baseball organizations, but in instances like these? Why not?
Could 'Mr. Smile' go to Hollywood?
One possible trade destination for Lindor could be the Los Angeles Angels. Last season, the Angels missed the postseason for the sixth consecutive year.
With shortstop Andrelton Simmons entering free agency, there is an opening in Anaheim. Who better than "Mr. Smile" to fill it?
Prior to 2020, the Angels upgraded their roster by adding third baseman Anthony Rendon. What's more, the Halos also improved slightly from 2019 after a 17-12 finish.
A move for a player of Lindor's caliber could be just enough to put the Halos over the top in a division with a weakened Astros team. So, what could a package for Lindor, who is set to get around $21 million in arbitration, possibly look like?
The Indians lack offense. Fortunately, the Angels' top prospect Brandon Marsh can provide just that. At 22, Marsh's contract is controllable, cheap, and he has plenty of upside.
Pre-2020, Baseball America had Marsh ranked in their top 50 MLB prospects. Statistically, in Class AA, Marsh hit .300 with an .811 OPS.
Finally, BTV approves this deal! However, the Indians won't settle for the first good offer they get, so let's continue speculating.
Taking his talents to St. Louis?
Unlike the previous deal, moving to the Cardinals will be a higher hill to climb. To begin with, the Cards already have a shortstop in Paul DeJong, who could remain on the team through 2025. Additionally, the team's farm system just isn't as enticing as the Angels'.
There is a path for Lindor to go to St. Louis, though, and the blue print lies in New York circa 2004. That season, Alex Rodriguez slid over to third base, allowing Derek Jeter to remain at short, his natural position.
For the Cardinals to make this work, DeJong would have to slide over to third. This will open up the position for Lindor and would actually improve the left side of the infield quite drastically.
Now, what could a deal look like for "Mr. Smile"?

In order to acquire a talent like Lindor, the Cardinals will have to part ways with a top prospect like Nolan Gorman.
Gorman is a top 25 MLB prospect, according to Baseball Prospectus. He is 20 years old and has plenty of upside, reaching High Class A pre-2020. What's more, BTV also approves this deal!
We're not finished yet, however. Let's take a look at some other attractive trade options.
What about the City of Brotherly Love?
Given that Didi Gregorius is now a free agent, the Philadelphia Phillies will have an opening at shortstop. Now, it's true that the Phillies are deep on the left side of the infield.
There's Jean Segura, who can handle any position on the left side, and Scott Kingery, who has developed into something of a super-utility. Finally, there's Alec Bohm, who was called up in 2020 and held his own over at third base.
None of these guys are Lindor, however, and the underperforming Phillies will look to continue to compete in the NL East. Given their payroll situation and an eager John Middleton, there's no doubt that an effort will be made to get Lindor.
What do they have to entice the Indians?

Unfortunately, for the Phillies, they would have to give up multiple prospects. Also, the possibility exists that it still wouldn't match what the previous two teams have to offer.
Shortstop Yhoswar Garcia and pitcher Mick Abel have tremendous upside. However, the reality is there is no evidence of how they'll perform professionally. Abel was just drafted with the 15th pick of the June Amateur draft, and Garcia was signed as an international prospect this year.
Having had a history of trading for prospects and big-league help, the Indians would be taking a leap in trading arguably their best player for two unproven, extremely young players.
New York, New York
The Yankees have been flirting with greatness since 2017. Since then, they've averaged a .602 W-L% and have come within reach of multiple World Series appearances.
Prior to the 2020 MLB season, the Yankees signed Gerrit Cole to the richest contract for a starting pitcher in history. At the time, it was widely thought that this was the final piece of the puzzle.
As it turns out, what the Bombers really lacked is a defensively elite player with great stamina. They also lacked a player with a knack for avoiding injuries. In Lindor, the Yankees would get just that.
What would the Yanks need to give up to execute this deal?

Like the Phillies, the Yankees will need to give up multiple players. Especially considering that the team has finally found an outfielder in Clint Frazier.
In Estevan Florial, they get a capable outfielder with upside as a hitter, Domingo German, who won 18 games in his second full season with the team, and Oswald Peraza, the team's No. 4 prospect.
This deal will have more ramifications, however. If the Yankees decide to pursue this, they'd have to be willing to allow DJ LeMahieu to sign elsewhere.
The new and improved (?) Mets?
Fortunately, Francisco Lindor has another option: look to the Borough of Queens with the richest owner in baseball. The sell to Steve Cohen has finally been approved, and he has begun retooling the New York Mets.
The Mets are probably in the best position to acquire someone like Lindor. To begin with, they have a number of parts that can move without impacting the young core of the team.
The most attractive option for the Mets, however, might be to part ways with Ronny Mauricio, a top 50 prospect according to Baseball Prospectus and the team's number one farm talent.

This trade alone is enough to get the deal done, according to BTV. However, given how Cohen has been welcomed by the New York media, it seems that he might be inclined to overpay for Lindor, if necessary.
Knowing that, it's not impossible to see an MLB ready player, like a JD Davis, go as a part of the deal. Now, that would be a major overpay by the Mets, but given the change in ownership, we are in unchartered waters where anything can happen.
Get the Our Esquina Email Newsletter
By submitting your email, you are agreeing to receive additional communications and exclusive content from Our Esquina. You can unsubscribe at any time.