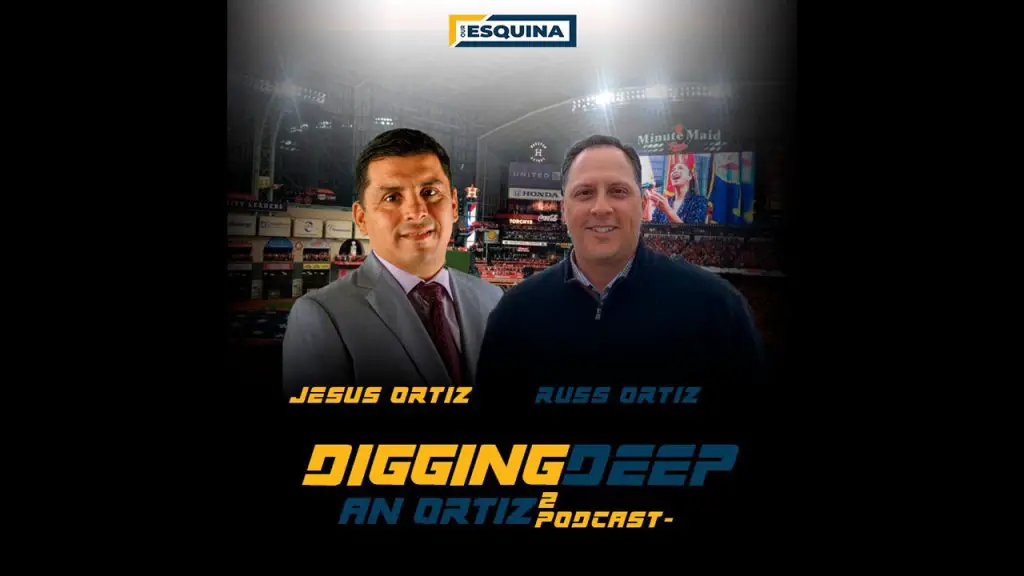 Russ Ortiz and Jesus Ortiz go behind the scenes with sports figures, journalists
Former Major League Baseball All-Star Russ Ortiz and sports columnist Jesus Ortiz dig deep with their new podcast on Our Esquina's Podcast Network.
The two Southern California natives of Mexican descent bring different perspectives and life experiences into this podcast. Russ was one of the few Latino big leaguers who didn't know Spanish. Jesus has been one of the few bilingual baseball writers for more than two decades.
They devoted the first episode of their podcast to telling their stories. One didn't know English until he was six even though he was born in Los Angeles. The other often had to explain to opposing catchers during his at-bats why he didn't speak English.
From the San Fernando Valley to South Central Los Angeles, they've come together to dig deep with sports figures and journalists.
Subscribe: Apple Podcasts / Google Podcasts / Stitcher / Spotify / Amazon
Get the Our Esquina Email Newsletter
By submitting your email, you are agreeing to receive additional communications and exclusive content from Our Esquina. You can unsubscribe at any time.