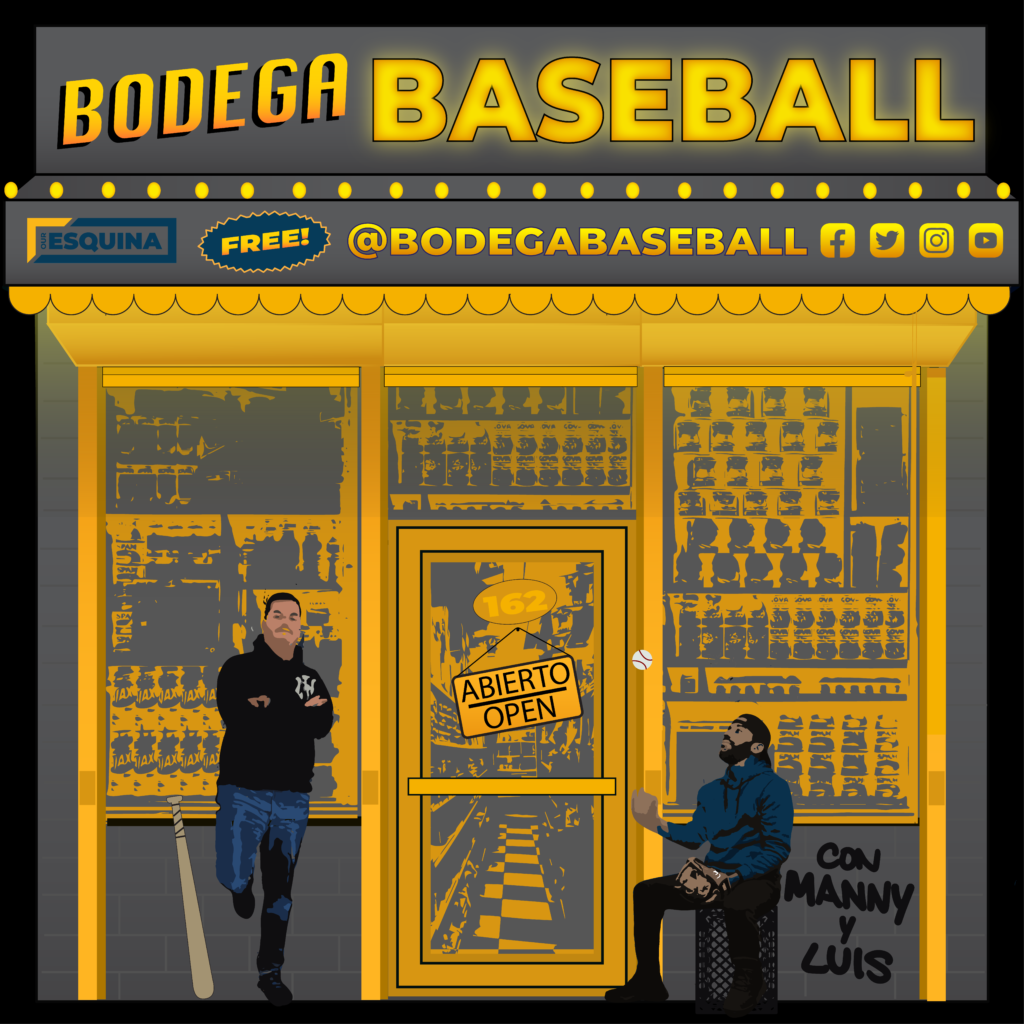 MLB free agency update, the 'Ohtani Rule', and more!
This week in La Bodega, the latest major free agent signings are discussed. Also, MLB agrees to impose a new rule named after one of the game's biggest stars.
Then, MLB is dealing with a couple of more controversies. What are they and how will they be resolved?
Finally, Luis provides his top 12 picks in Fantasy Baseball.
Hosts
Manny: @MannyGo3
Luis: @HOVAmojo
Show Notes
LEADING OFF – BIG FREE AGENT SIGNINGS UPDATE
Carlos Correa to MIN; 3 years, $103.5 million ($34.5 million AAV)
Freddie Freeman to LAD; 6 years, $162 million ($27 million AAV)
Kanley Jansen to ATL; 1 year, $16 million
Nick Castellanos to PHI; 5 years, $100 million ($20 million AAV)
Jorge Soler to MIA; 3 years, $36 million ($12 million AAV)
Trevor Story to BOS; 6 years, $140 million ($23.33 AAV)
THE NO. 2 HITTER – MORE RULE CHANGES?
The "Ohtani Rule" states that a pitcher can stay as a DH after he is removed from the game.
Ghost Runners are back! But only for the 2022 season.
Source: MLB, Union Agree to temporary expanded rosters, 'Shohei Ohtani rule'
THE THREE-SPOT – MLB CONTROVERSIES
CLEANING UP – LUIS'S FANTASY BASEBALL MOCK DRAFT
Shohei Ohtani
Juan Soto
Mike Trout
Jacob deGrom
Vladdy Jr.
Bryce Harper
Gerrit Cole
Trea Turner
Walker Buehler
Max Scherzer
Mookie Betts
Jose Ramirez
Get the Our Esquina Email Newsletter
By submitting your email, you are agreeing to receive additional communications and exclusive content from Our Esquina. You can unsubscribe at any time.